This little stray kitten waited every day for a little dog to play with it and now the two are inseparable!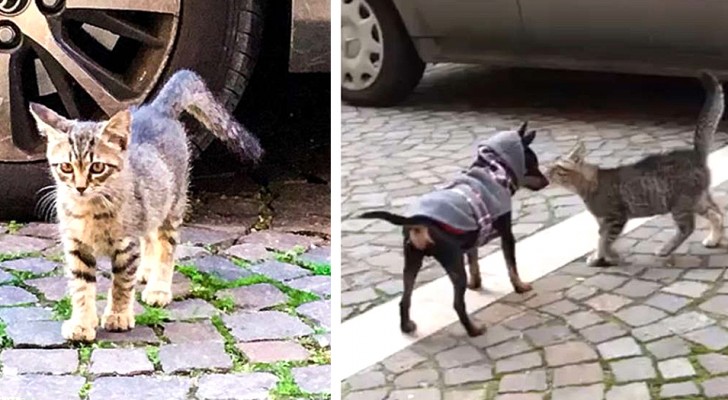 Advertisement
Sometimes, animals manage to surprise us with incredible and meaningful behaviors that we rarely find in human beings.
Deciding to adopt a dog or a cat and making these four-legged friends an integral part of our life and family,  means not only accepting responsibility but it is also a great fortune.
These four-legged friends give unconditional love, a constant presence to brighten and make even the darkest moments less depressing which are certainly things that change our life for the better.
This was also the case for this Italian woman, that we are about to tell you about, who received a very nice Pinscher puppy dog named Taco for her birthday.
Advertisement
For Delfina, who lives in Rome, Italy, her little male puppy dog Taco is a real gift, full of affection and unprecedented joy and energy!
The little dog, however, does not just give such joy only to the woman and her husband, but also to another animal, with whom he has established a truly special relationship.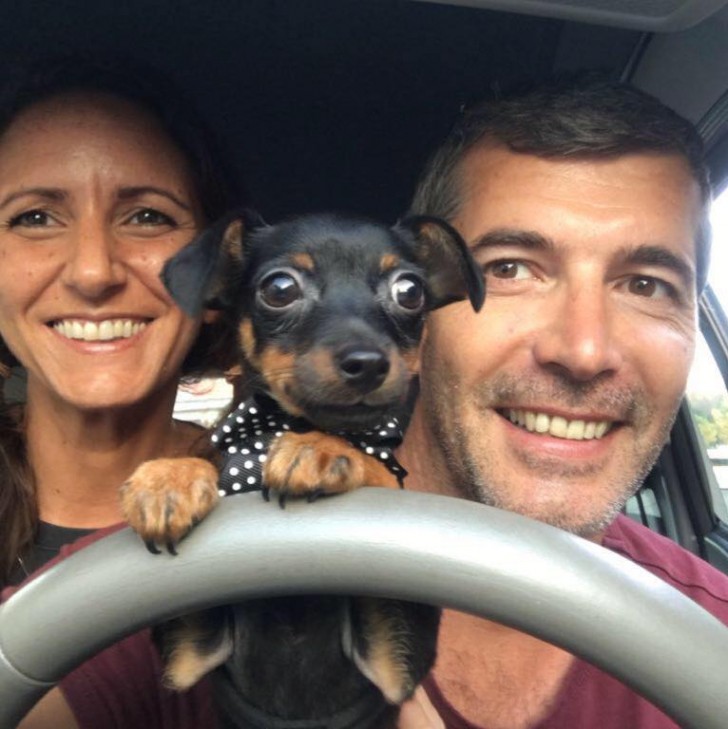 One day, while Delfina was accompanying Taco for a walk so that he could relieve himself, a gray stray kitten came out from under a car, intrigued by the presence of the little dog.

With great courage, the little kitten began to follow Taco, evidently looking for attention and affection.
From then on, whenever Delfina took Taco out for a walk, the kitten was waiting for them and, punctually, appeared seemingly from nowhere to play with Taco. Little by little, and to the woman's surprise, the two animals became best friends!
Advertisement
Street #minifightclub… small but fierce! #minifriends #minpinandkitten #minpinandcat #catanddogbff #lovecatsanddogs #puppyandkitten #minpinlife #strangefriends #oddfriends #newfriends #amigos #straniamici #caneegatto #gemellidiversi #chienetchat #furryf
The little male kitten, that Delfina later discovered, lived by himself alone in a garage not far away, where he was fed by a local man, became increasingly confident and curious.
In addition, her little puppy dog Taco began to reciprocate the kitten's requests for friendship, enough to make his owner understand that he wanted to go out and stay to play with the little kitten, making it more and more difficult to return home from their walk.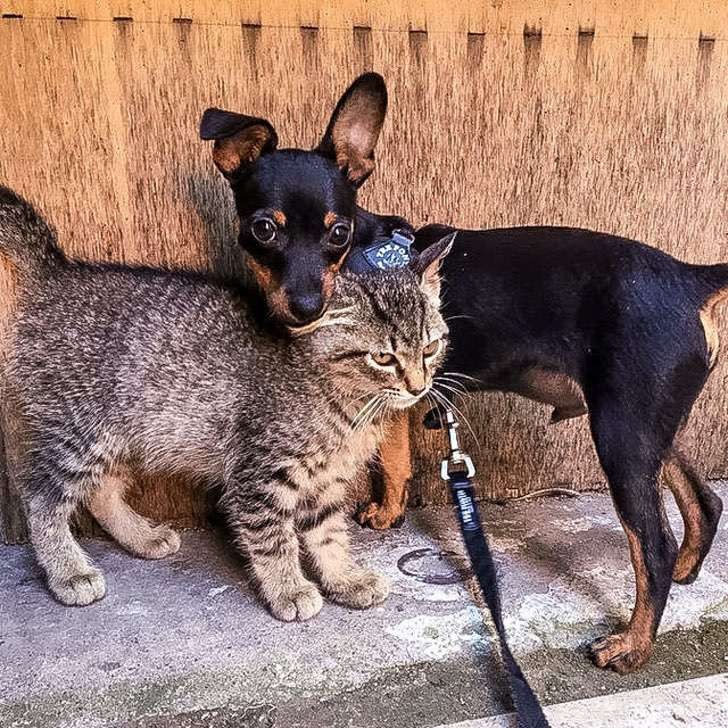 During a rainy day, Delfina saw the frightened and rain-soaked kitten and decided to take it home with her. From that moment, the friendship between the little kitten and Taco became truly symbiotic and commoving.
In fact, when Delfina first took the little kitten home with her, it immediately felt reassured by Taco's presence, and the two became so inseparable that they even shared the same water bowl.
Consequently, Delfina and her husband could not help but welcome with immense affection, Tequila, the venturesome little kitten that is now a new and happy member of the family!