This Down couple married for 28 years proves that love knows no boundaries
Many couples are well aware of the fact that keeping a marriage alive and healthy is not easy at all.
Men and women who seem made for each other often promise eternal love and happiness, but then find themselves breaking up even after a few months (or days) after the wedding!
If it is difficult to find the right person and stay together for those who have no particular health problems, then just imagine, how complicated it is for those who have been less fortunate in life and are forced to live with illnesses or disabilities.
However, these people with special needs are not always condemned to remain alone and to live a disheartening and joyless everyday life.
In fact, the story we are about to tell you has a very special couple, indeed, as its protagonist! This is a story that portrays a beautiful example of hope and courage.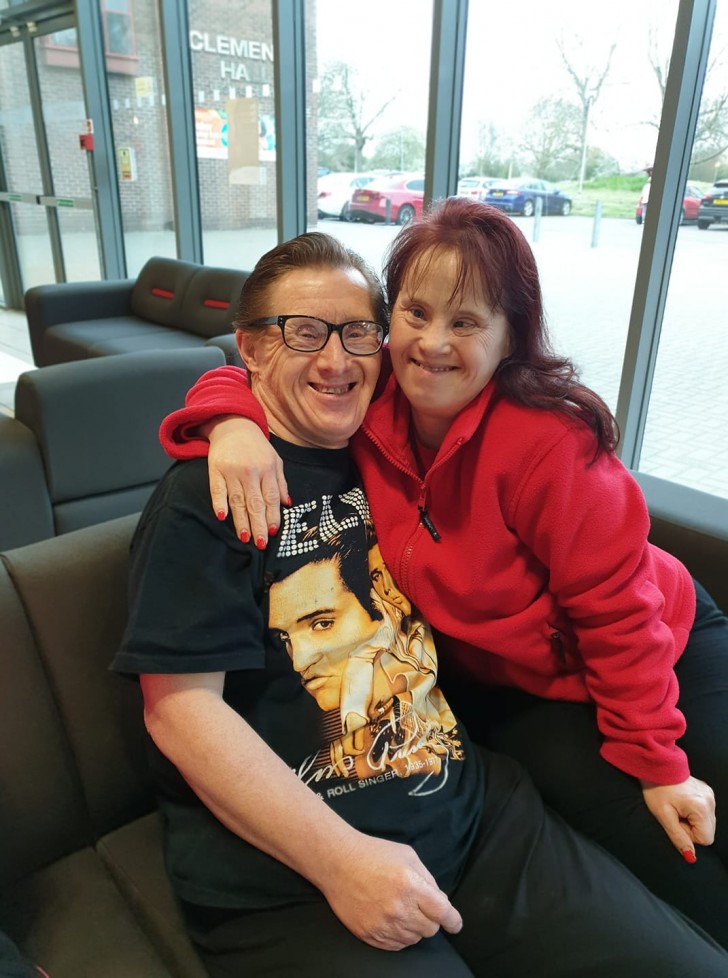 They are Tommy and Maryanne Pilling, and they were the first couple with Down syndrome to marry in the UK. When they decided to get married, there was no lack of criticism and controversy, as well as the skeptical opinions of those who believed that such a couple could not have a good future ahead of them.
However, it is now 28 years later, and they are still together, in spite of all the skeptical expectations and negative forecasts!
That's right! Maryanne and Tommy's marriage has continued for a very long time! For almost thirty years, they have been living together in harmony and cultivating a beautiful relationship of love and friendship.
What makes the story of Tommy and Maryanne really exciting is that the two have managed, in these years together, to lead a completely normal life. In fact, they live alone in an independent house (a single-family detached house), next to that of Maryanne's sister, who offers them assistance if needed.
And their relationship is stronger than ever. Their Facebook page managed by the bride's sister has made their love story known to the world, showing the couple in many everyday situations. The photos of their walks hand in hand have received considerable feedback full of affection and admiration.
But that is not all. Just knowing that there is a couple with Down syndrome that has been able to realize their dream of falling in love and living a life like anyone else is a great source of motivation and inspiration for many people with or without Down syndrome.
However, the hope that Maryanne and Tommy give to people with their same disability - and their families - is indeed inspiring. Naturally, the hope is that for a long time to come, this wonderful couple will continue to show the world that love can go beyond everything, including disability and all the associated issues!
Congratulations to the first married Down syndrome couple, celebrating 28 years of marriage! "Many said it simply wouldn't last and didn't believe that people with Down syndrome could, or even should, be in a serious relationship." Read their story here: https://t.co/Fd41lr7Pym pic.twitter.com/ZcB7iLnuPS

— Oregon Right to Life (@OR_RTL) 4 de junio de 2018