A heartless person abandons 8 puppies suffering from hypothermia along a roadside, but a happy ending is just around the corner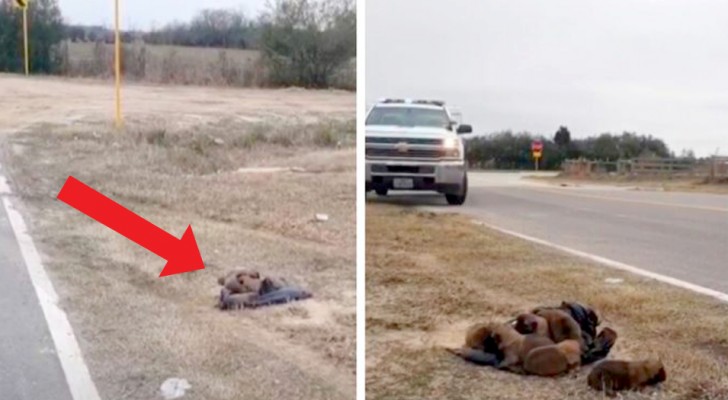 Advertisement
How can one be so heartless as to abandon their four-legged friends along the countless roadsides around the world?
This is a question that, unfortunately, still does not have a well-defined answer, and the regrettable practice of abandoning pets does not seem to be diminishing.
In fact, the story we share with you today also involves an intentional abandonment but, fortunately, the incident ended on a note of hope for the eight puppies who are the protagonists of this story.
via Click2Houston
Advertisement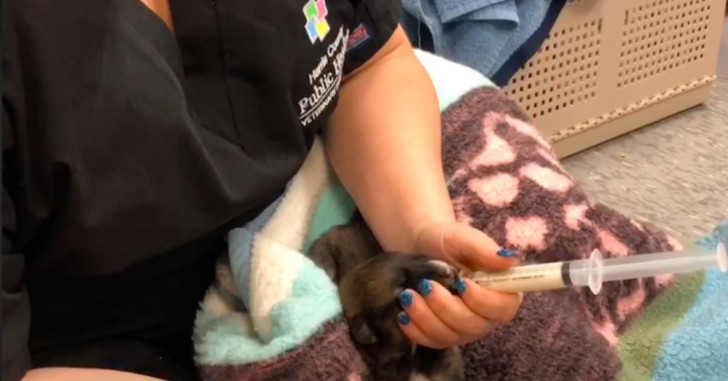 Harris County Animal Shelter/Facebook
The animal cruelty investigators in Harris County in Houston, Texas received a call from a worried citizen who had noticed a car stopping along a roadside and throwing a large black plastic bag out the window. Inside, the plastic bag there were eight cold, hungry, and frightened puppy dogs.
Consequently, the county animal shelter staff immediately rushed to the scene to save the little puppies from the dangers of being left along the roadside.
Moreover, all the puppies were very cold and hungry, and one, unfortunately, died before the puppies could be taken to the animal shelter to receive the care of its veterinarians.
Advertisement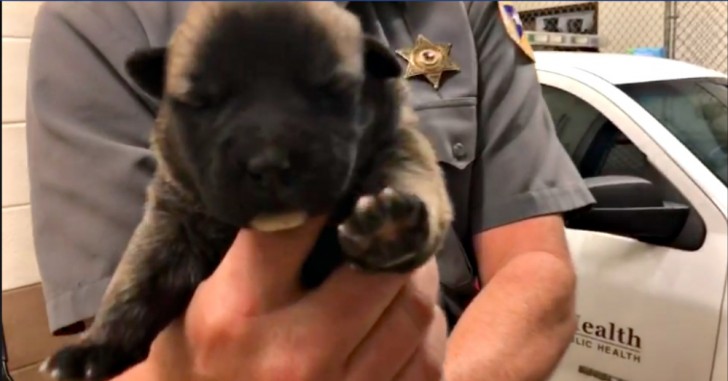 Harris County Animal Shelter/Facebook
The shelter staff immediately provided medical care, warm blankets, and milk-filled bottles for the poor abandoned puppies and also promptly issued an order to identify the individual who could perform such a cruel gesture. The message stated:

"An animal cruelty report has been filed and we are looking for more information from anyone who might have witnessed the act of abandonment. The cold and hungry puppies have been taken to the Harris County animal shelter and will be placed in temporary foster care."

An animal shelter supporter, after hearing about the disturbing incident regarding the seven abandoned puppies that had been miraculously saved from the dangers of the road, came forward to adopt them!
This is, fortunately, a story with a happy ending that, nevertheless, still makes us think about how the phenomenon of abandoning pets is still very much present and urgent.
Source: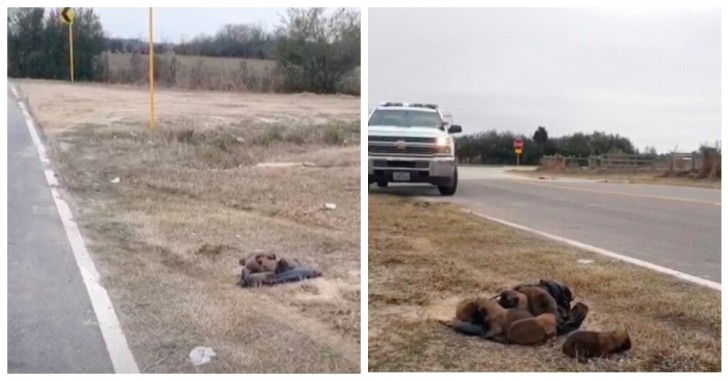 Harris County Animal Shelter/Facebook
Advertisement