A male nurse and a four-year-old girl with leukemia get "married" just for fun in her hospital room
Advertisement
Every day in hospitals around the world there are those who fight for their lives, assisted by medical personnel and supported by their family members.
Medicine and treatment are fundamental, but also keeping up morale and hope alive are an integral part of therapy and an essential component in the healing process.
It so happens that, to give a smile to a sick little girl child, a male nurse becomes her "husband" for fun, in a ceremony that for a few moments makes her forget all her problems.
Advertisement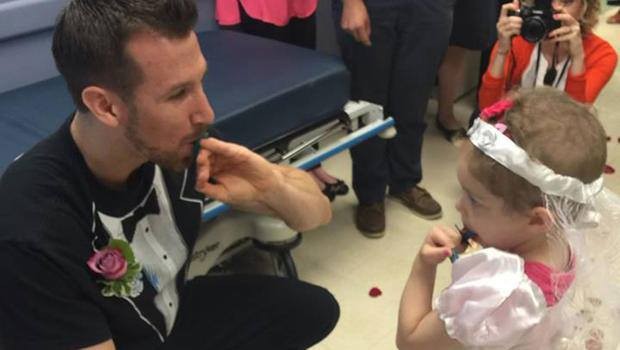 Her name is Abby, she is only four years old and she is a very sweet girl, full of joy and desire to live, but behind her beautiful smile lies a sad reality.
Unfortunately, this little girl has a rare form of leukemia and is being treated at the Albany Medical Center in New York.
Advertisement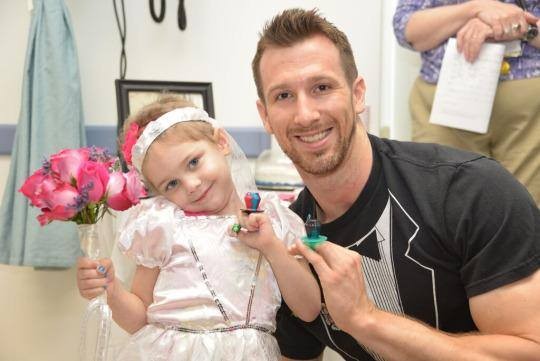 Despite her difficult health condition, Abby is almost always cheerful and faces the situation with incredible strength and courage.
Among the paramedics who take care of her, there is one named Matt Hickling, 29 years old, who is Abby's absolute favorite.
The two have become excellent friends, so much so that Abby confessed to her mother that one day she would like to marry the young man.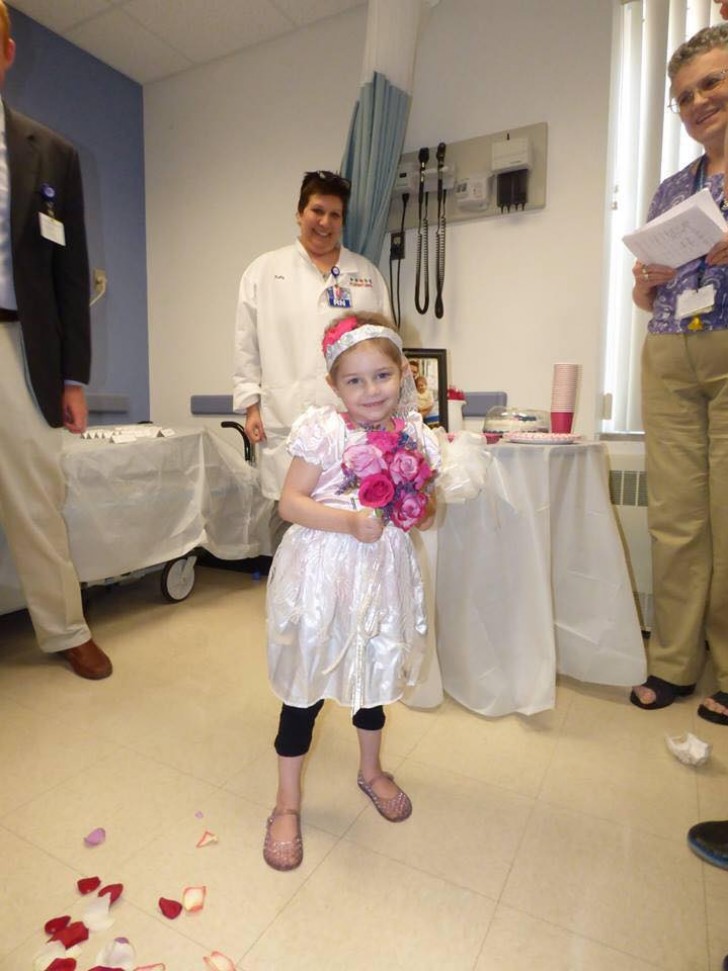 When Matt found out about the little girl's desire, he came up with a sweet idea to make his special friend happy.
Thanks to the help of the other hospital workers, a "play" wedding was organized. The young man wore a T-shirt with a tuxedo printed on it, while Abby, as the perfect bride, wore a lovely white dress.
The room chosen to "celebrate" the wedding ceremony was prepared and decorated with flowers everywhere, and the medical staff sang the wedding march as Abby joined her "betrothed" at the altar.
The marriage was documented and posted on social media, and from the photos, you can see that the smiling little girl is very happy and excited.
An extraordinary day, filled with the hope and sincere best wishes that Abby may live to grow up and cherish these moments as the only ones to remember, concerning a difficult period of her life.
Advertisement