UPS delivery driver adopts a Pit Bull dog left homeless after its owner suddenly passes away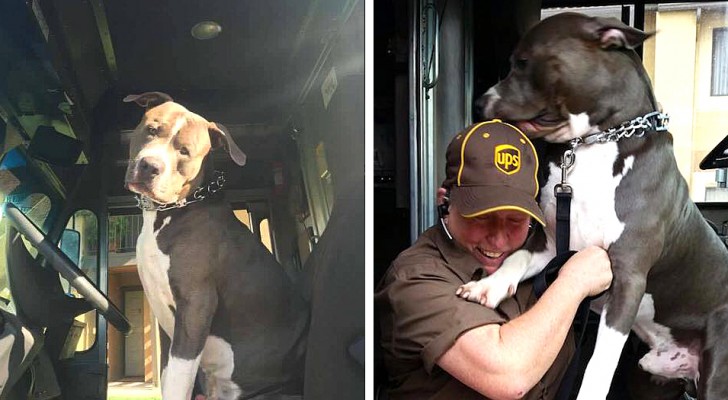 Advertisement
The Internet abounds with stories of love and friendship born by chance between human beings and their four-legged friends --- and also the incredible ties that mark and change the lives of both of them forever.
These are fortuitous circumstances often arising from sad events, in which two souls meet or perhaps rediscover each other, and find themselves giving and receiving unconditional affection and saving each other.
This is the story of the extraordinary emotional bond between Katie Newhouser and her new dog Leo.
via People
Advertisement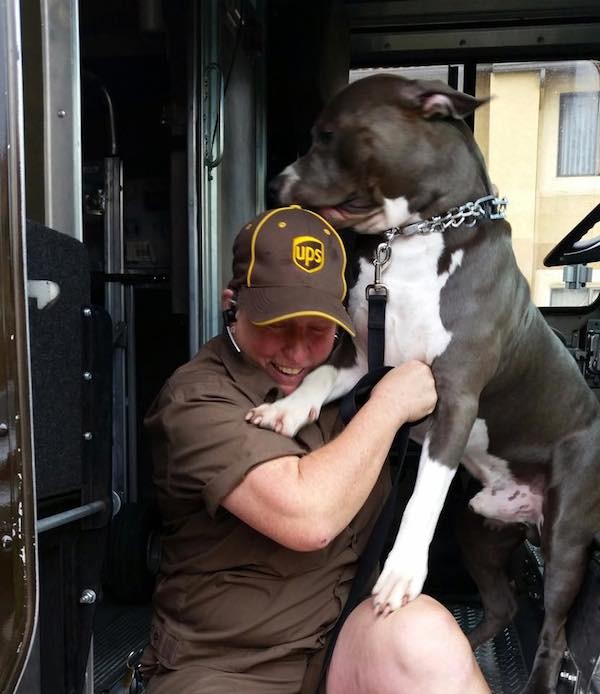 The US Postal Service (UPS) has a Facebook page, called UPS Dogs, where its delivery drivers publish and share photos or testimonials about the four-legged friends they meet when they make their daily deliveries.
It happens that during these daily deliveries the drivers almost always meet the same people, and also the same animals, both stray or domestic.
One of these UPS drivers is Katie, who every day during her deliveries saw and interacted with an adorable dog named Leo and his owner Tina, who had also become Katie's friend.
One day, Katie discovered through a post on social media that Tina had suddenly passed away.
Advertisement
In addition to the sadness over the loss of a dear friend, Katie immediately wondered what would happen to Tina's dog. So, Katie contacted Cannon, Tina's son and asked him if he was going to take care of Tina's dog.
Unfortunately, the young man was on active duty in the US Marine Corps, therefore, did not have the time or a way to personally take care of his late mother's dog.
Consequently, Katie decided to take on this responsibility by adopting the dog herself as she announced in her post on the UPS Dogs website page.
Now in the Newhouser house, there is Leo, another welcomed guest, in addition to the other three dogs that Katie already had.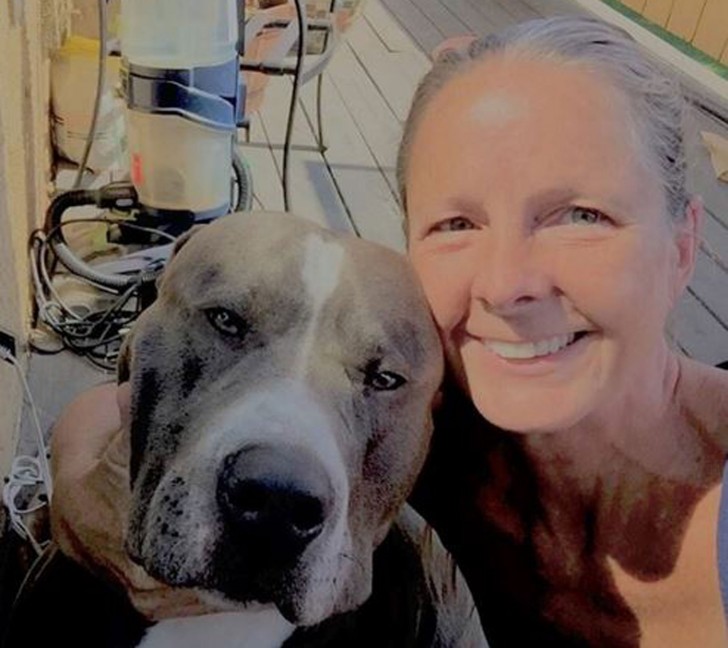 After those first days, when it was feared that Leo would not be able to integrate with his canine "brothers", now it seems that everything is going smoothly and that the gentle Pitt Bull has become a part of the family.
Katie says that sometimes, Leo looks sad, and at night he cries in his sleep due to missing his dear friend and owner Tina, but thanks to the love of his new family, he always manages to overcome these moments of grief.
Although Leo will never forget his first owner, the woman who raised him and loved him for so many years, now, fortunately, he is safe and in a place full of love and joy, where he feels welcomed and is loved and appreciated as he deserves.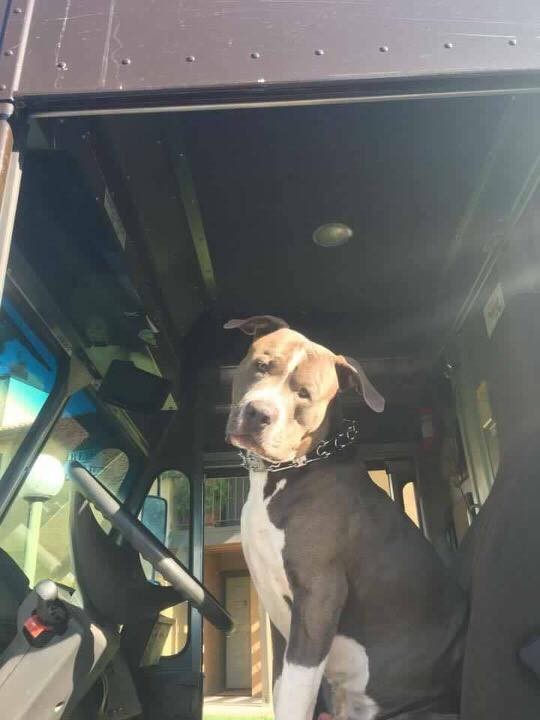 Advertisement