The family is the most beautiful thing that exists! These 22 wonderful photos clearly demonstrate this ...
1. The unforgettable emotion of feeling your finger squeezed by a newborn child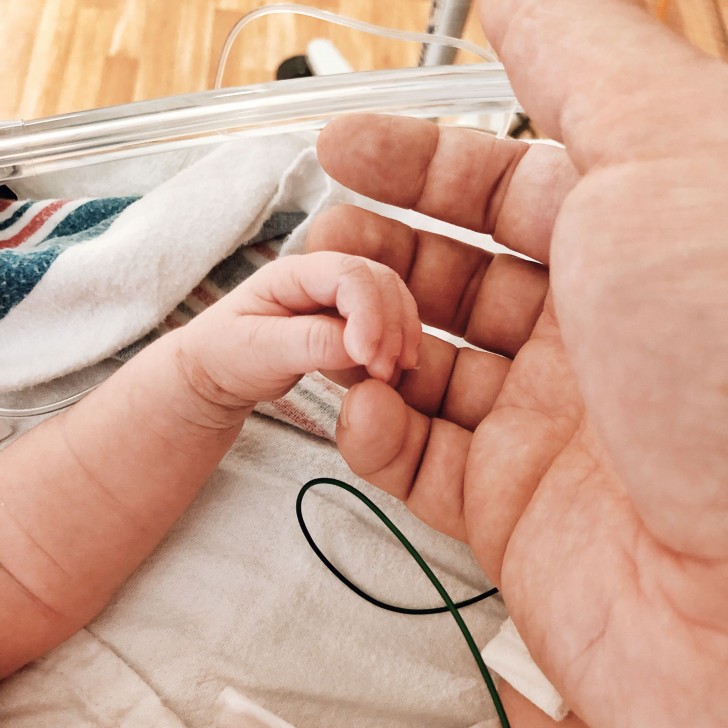 2. A brilliant idea! Each generation is photographed with the photo of the previous one.
3. A father's immense love for his daughter does not change as the years pass ......
4. Our pets are, in effect, just like another member of the family ...
5. Four different generations, each with the same old habits!
6. Grandfather and granddaughter have an almost 100-year-age difference ...
7. How to include in the photo also the person who is taking the photo? This family had a great idea!
8. A father's affection knows no age ...
9. These two brothers had the "sixth sense" of dressing alike even if they had not seen each other for months!
10. What wouldn't you do for a child who loves comic book heroes at Christmas?
11. These three sisters have recreated one of their childhood photos!
12. No age limit! A mother and child can always have fun!
13. Find the differences ...
14. This child successfully tries to imitate the way both his father and grandfather walk! ...
15. An original and touching way to immortalize the various generations of women in this family ...
16. Not everyone can boast a photo with FIVE generations of their family!
17. The pride of a mother for the goals achieved by her child is unique and priceless ...
18. It doesn't happen to everyone to be able to immortalize their grandmother's completion of one hundred years of life!
19. This young daughter imitates the creative side of her mother ... in miniature!
20. Being a single father can have its funny side!
21. The whole family has put on their favorite character costumes to make the moment extraordinary!
22. Unforgettable moments that must be immortalized such as this grandfather holding his grandson for the first time ...