These stupendous images clearly demonstrate that time passes --- but sentiments do not!
 1. Friendship before and after!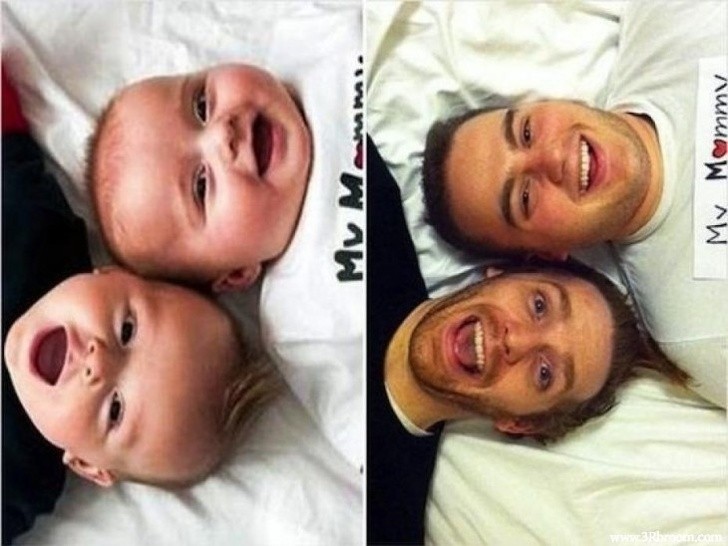 2. A nice family scene ...
3. Twenty years and two children later ...
4. Years pass but the costumes are always the same!
5. The love between a father and his daughter never changes ...
6. A cute 20-year-old trio still going strong!
7. The perfect company for a nice car trip!
8. The only thing left unchanged is the love between them ...
9. They met for the first time on this merry-go-round ...
10. Eternal love ... for cake!
11. Two cute little brothers who are not so little anymore but still cute!
12. Two inseparable friends after 10 years have passed
13. Their hunger for snacks is always the same ...
14. A soccer game that has lasted for 60 years ...
15. Birthday party with little friends!
16. Holidays spent with the family are always the best ...
17. Well, maybe I'm a bit too grown up to ride a tricycle ...
 18. Friends for life!
19. Relive memorable moments!