Four "liger" cubs are born as the result of cross breeding between a white lion and a white tiger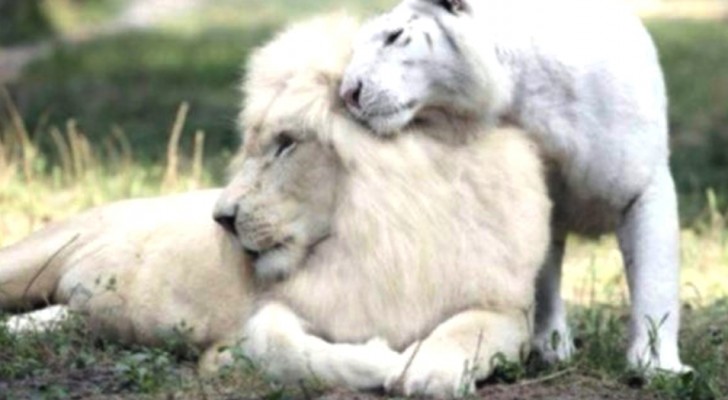 They are called a "liger" which is a hybrid species born from the cross-breeding of male lions and female tigers.
There are about a thousand specimens in the world but those born in the summer of 2018 are unique in the world. The reason? They are the cubs of a majestic white male lion named Marfil and a beautiful white female tiger called Saraswati.
The four perfect and stupendous "liger cubs" are called Apollo, Yeti, Odlin, and Sampson, and they are the first ever produced by two albinoes that are "Big cats" from different breeds.
Advertisement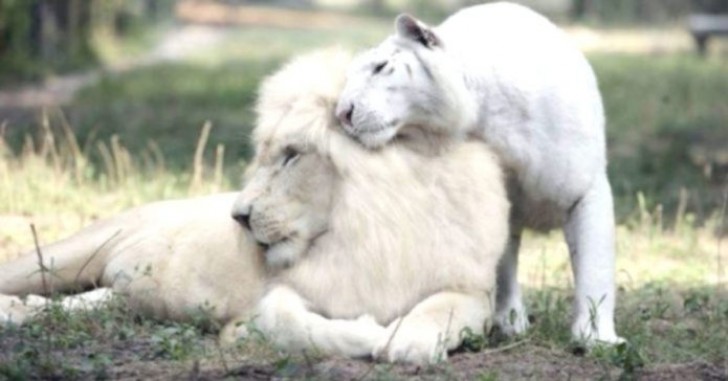 The pairing and hybridization experiment was organized in South Carolina at the Myrtle Beach animal sanctuary in the United States, called T.I.G.E.R.S. (The Institute of Greatly Endangered and Rare Species).
It is not common and much less something to be taken for granted that two Big cats that are so different and rare as these albinoes would have been able to find the right attraction in order to mate and produce cubs! But what happened between Marfil and Saraswati is similar to stories found in animated Disney movies.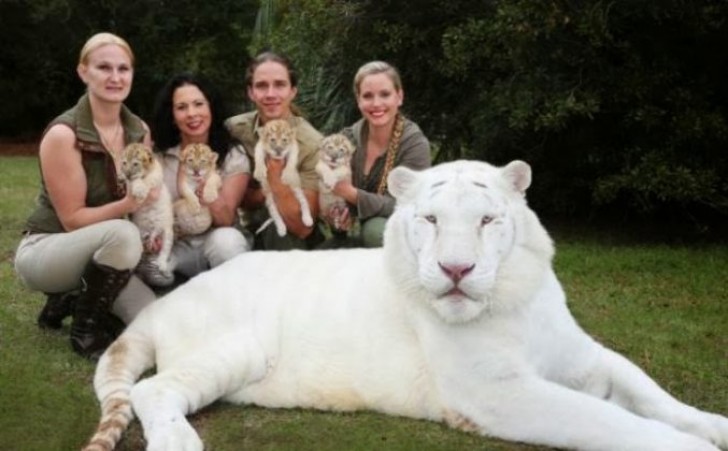 At the moment, the little liger cubs only have to think about playing and growing up to be big and healthy, and with a little luck, they could even exceed the record held to date by their "uncle" Hercules.
In fact, there is another hybrid feline, named Hercules, also born from the union of a male lion and a female tiger, that currently holds first place as the largest feline on the planet.
Advertisement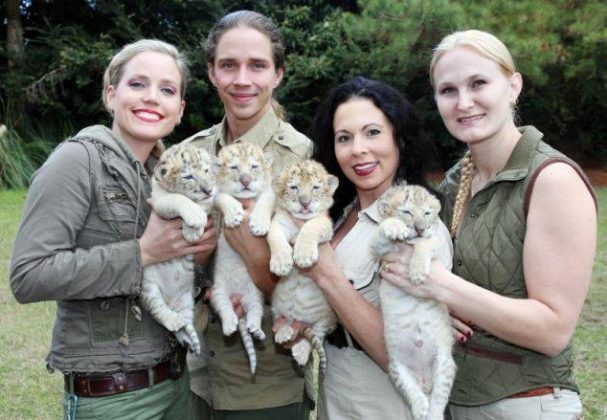 In fact, Hercules is a liger that weighs 992 lb (450 kg), and although his tail is shorter than a lion's, his dimensions and size are very impressive, indeed!
In any case, considering the particular genetic makeup of the two albino parents, the experts are convinced that the four little white liger cubs could grow up to exceed all expectations, thus becoming not only the largest "Big cats" in the world, but at the same time the rarest due to their wonderful mantle with its light tiger-striped fur.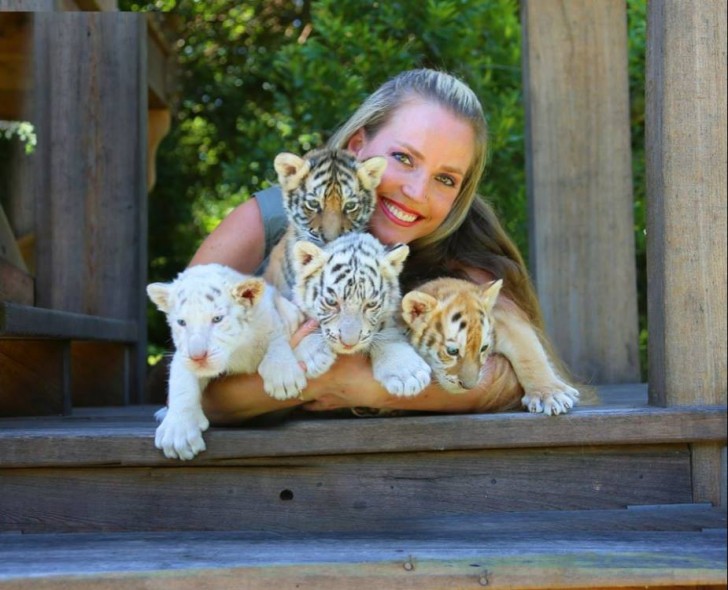 The most promising candidate to most likely win the crown of the "King of the kings of the forest", at present seems to be Yeti, the largest of the four cubs. Wonders of nature or man? Half and half, since these two species would not have met in a normal ecosystem.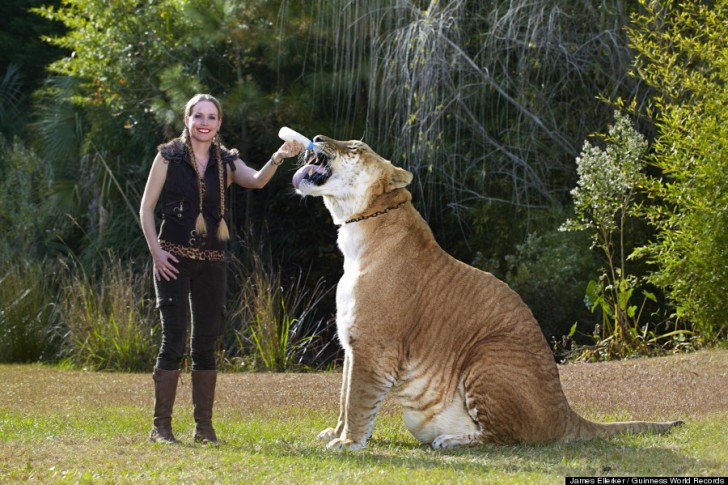 Nevertheless, their harmony was born spontaneously, without any assistance of genetic engineering.
Regardless of their predatory nature and their size, all the cubs are, however, affectionate and tame, and it is wonderful to see them all play together with their parents, as one big beautiful family!