5000 people line up for hours in the rain to try to save a 5-year-old boy who needs a transplant
Sometimes, the big hearts of everyday people can be the best antidote for saving the life of those who need it.
This is especially true if it is a very sweet 5-year-old boy who has been diagnosed with sudden T-cell lymphoblastic leukemia who is seeking help.
Since Oscar Saxelby-Lee's parents discovered that he has a very rare form of childhood cancer, in December 2018, all those who could help them in any way, in the English town of Worchester, became immediately involved as much as possible.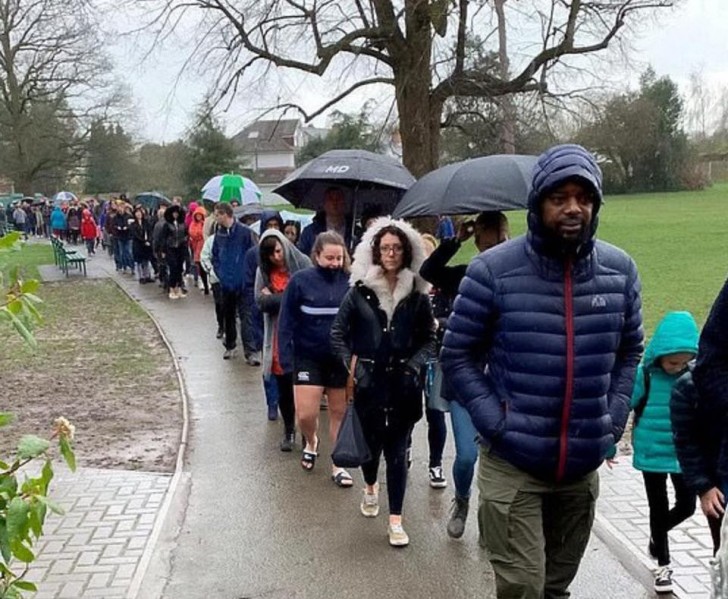 Oscar was diagnosed with a rare form of leukemia that causes the release of immature white blood cells into his immune system and his family was informed that they had only three months to find a compatible donor who could give Oscar a life-saving stem cell transplant.
But, fortunately, the primary school that Oscar attends, immediately took to heart his critical situation and organized a campaign to find the perfect donor for him.
To the complete surprise of the charity research organizers, nearly 5,000 everyday people stood in line in the pouring rain to find out if their stem cells were compatible!
The organizers made a public announcement and called on everyone who was between 17 and 55 years old to try to help them if they could. The donor registration request was a real success and, thanks to it, the family also raised about $11,300 to help cover medical expenses.
It took about 200 volunteers to do the work, and on the first day, 1,800 donors were registered. However, the next day was a real surprise --- another 3,000 donors arrived and registered to help the child!

Although Oscar's leukemia has not yet been definitively cured, a compatible donor has been found and Oscar's family can now fight this disease with less stress knowing that compatible stem cell matches are available.
Oscar has been admitted to Birmingham Children's Hospital and is awaiting the first compatibility tests found in the stem cells of the miraculous donor. This time, however, with a big smile and bright expectations!
Source: