A dog is abandoned by its owner together with its kennel and toys but the following day it finds a new family
Sometimes, the use of the Internet, in that sea of diverse and often useless news that we can read all the time, can become an excellent springboard to bring to light moving stories, that with the help of users, can be transformed into a fairy tale with a happy ending.
This is exactly what happened to the sweet little dog Wall-E, abandoned by his owner, for no apparent reason, at an animal shelter in the United States.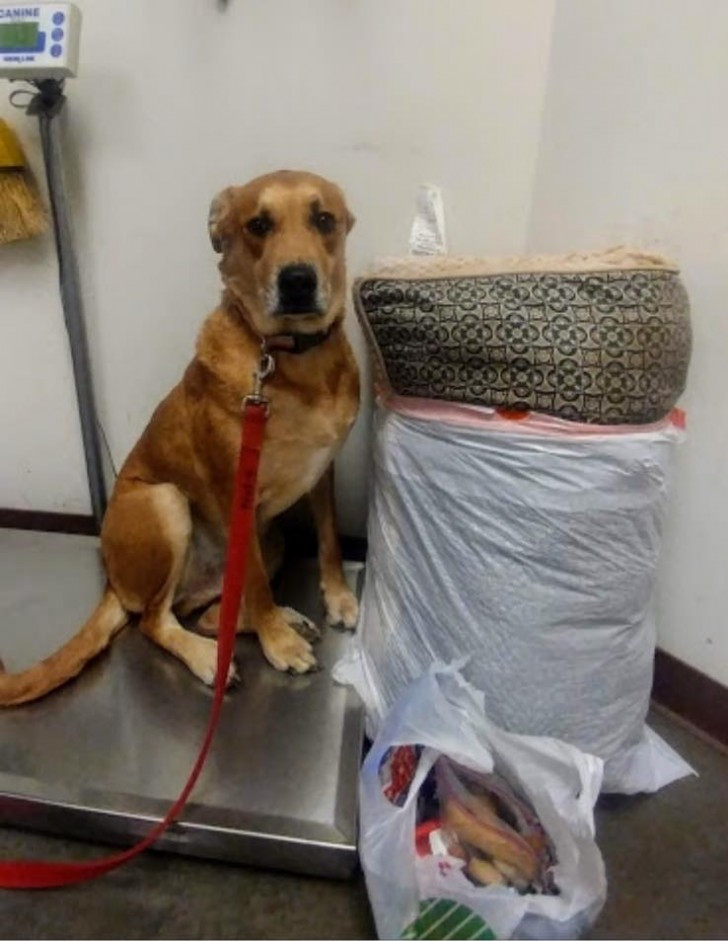 What happened on 24 November 2018 at the Maricopa County Animal Care and Control in Phoenix, Arizona was most likely providential for the small dog named Wall-E. In fact, the dog, a 5-year-old mixed Labrador, was found at the American animal shelter leaning against a wall, with his ears pressed to the side of his head, and a decidedly disconsolate expression on his face, as if he knew that his owner had irreparably abandoned him, for reasons still little known.

The Maricopa County Animal Care and Control is the second largest animal shelter in the USA and for this reason, due to the enormous overpopulation and demand for animals abandoned there, many of the employees have activated themselves to create situations for which these unfortunate four-legged friends can be reintroduced to a life of happiness with a new family, instead of being euthanized by force majeure.
Despite the fact that the reasons for Wall-E's abandonment are still not clear (the animal shelter staff knows only that the owner was in tears and clearly heartbroken at the moment of farewell), the sweet little Labrador dog was, however, brought there in good physical condition, along with his favorite toys and his kennel bed.
Obviously, the story of Wall-E was shared many times on social media, and the following day, 25 November 2018, a girl named Lynn Lee came to the animal shelter to adopt Wall-E and take him to her house -- finally giving the unfortunate four-legged friend, an ending that is worthy of the best fairy tales!