Farewell to "Captain Optimistic" --- The young pediatrician who prescribed smiles for his little patients
In hospital wards, where there are many moments of joy but also those of great difficulty, there is often a great deal of value given to treatment and drugs and little to the patient's state of mind, which can have a great impact on the progress of an illness.
This is particularly important in hospital pediatric wards dedicated to children, who are more affected by the rigid and sad atmosphere that is normally created in that environment.
This is why many associations and doctors work, each with their own resources, to make the hospital stay of children within their hospitals as joyful as possible, filling the children's days with activities and programs that distract the children and their parents from the difficult reality.
One of these people was Dr. Antonio Javier Cepillo, known by all as "Captain Optimistic".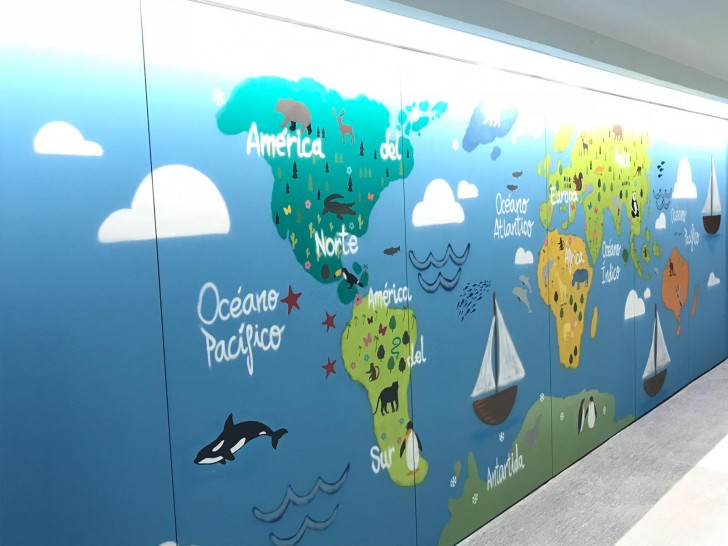 The young pediatrician worked in the hospital in Albacete, a town in the Spanish hinterland. After three years at the hospital, in 2016, he was diagnosed with a tumor, which had transformed him suddenly from a doctor to a patient.
Consequently, it was precisely that experience, as will be explained below, that allowed him to open his eyes and understand in the days following his diagnosis, exactly how a patient should NOT be treated by doctors.
Thus began a change in medical care that reversed many of the dynamics of the pediatric cancer ward. The young doctor began to prescribe fun activities, laughter, and moments of fun for his little patients; in the children's rooms sparkling murals began to appear that depicted the beloved heroes of the children.
In addition, frequently, he appeared in the pediatric ward wearing a clown nose to amuse his patients, and from time to time, he also played the flute in a small musical band that went from room to room to cheer up the atmosphere in the pediatric wards.

"Captain Optimistic" soon became famous, and his unconventional approach resulted in him receiving various awards, also at the national level, for his demonstration of sincere and practical social responsibility towards the most vulnerable.
Amigo, capitán, tu lucha, generosidad, amabilidad, altruismo, dedicación han sido y serán un ejemplo para todos. Un beso muy fuerte para la familia y amigos. Descansa en paz, Cepi. pic.twitter.com/UP4sLznjKN

— Andrés Iniesta (@andresiniesta8) April 3, 2019
Unfortunately, the young doctor could not do anything to escape his fate, and he passed away due to his illness. Nevertheless, Dr. Cepillo's legacy, in the small municipality of Albacete, remains very strong, and there are many doctors and nurses who want to transform his "method" into a hospital and medical rule.

In addition, some citizens in the town and the hospital, have decided to give him one last parting gift by changing the name, from the "Albacete Hospital" to the "Antonio Cepillo University Hospital". His colleagues and the community have organized a petition that has already resulted in thousands of signatures.
As they themselves say, there is no better way to give back to him all the love, that he gave to them through his work and heartfelt concern for his little patients. Bon voyage, Captain Optimistic!