The power of makeup is shown here with these 27 brides that make-up artists have made beautiful and unrecognizable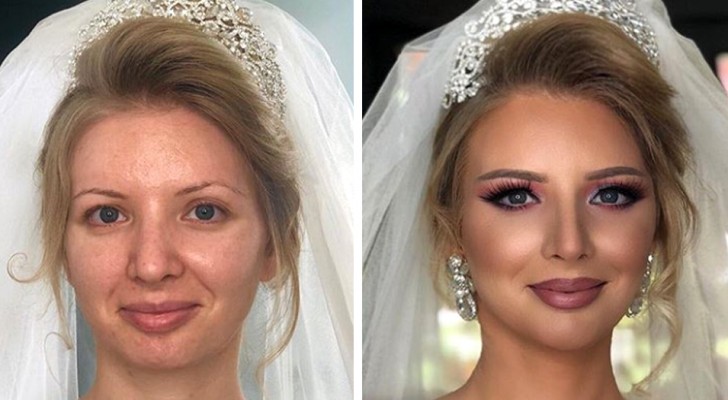 Advertisement
For most women, the day of their marriage is a dream that has come true, a long-cherished fantasy held by little girls, back when they staged make-believe weddings, wearing their mother's heels and a long headscarf improvised to make a wedding veil. 
Therefore, it is not surprising that a bride wants her wedding to be perfect - from the flowers around the altar to the lights in the reception hall, from the live band to the wedding cake.
And understandably, the most cared for of all in this immense scenography is the bride with a fairytale dress that can transform a normal woman into a princess. But the magic touch, the icing on the cake, is provided by makeup.
Makeup is essential for a bride, both because it can augment natural beauty and because it can help to hide minor imperfections. Take a look at these images of brides before and after applying makeup.
Advertisement
1.
2.
Advertisement
3.
The best accessory to wear with beautiful makeup? A big bright smile!
4.
5.
Advertisement
6.
7.
Advertisement
8.
9.
Advertisement
10.
11.
12.
13.
14.
For many cultures, the wedding day is so precious for a woman that she has to be covered from her head to her toes with jewels, to emphasize the bride's value from that moment on.
15.
16.
17.
18.
19.
20.
21.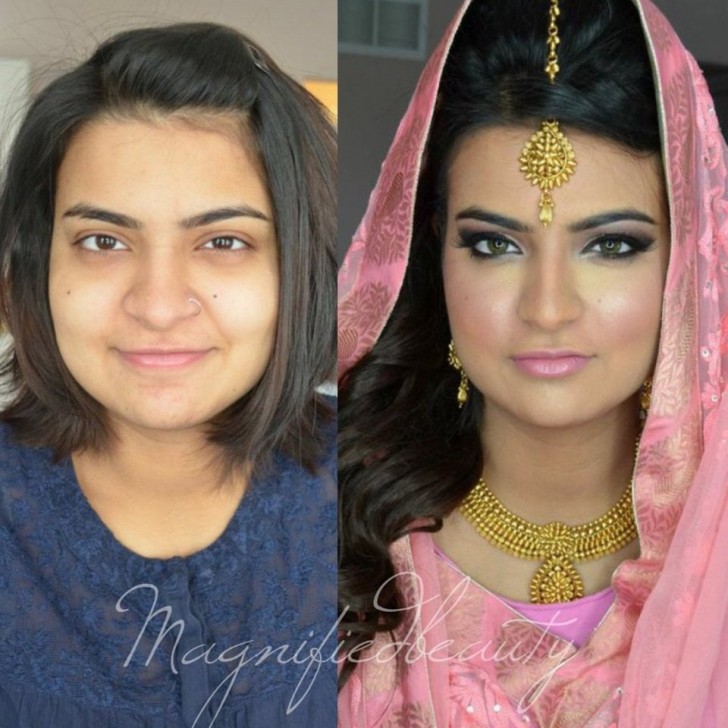 22.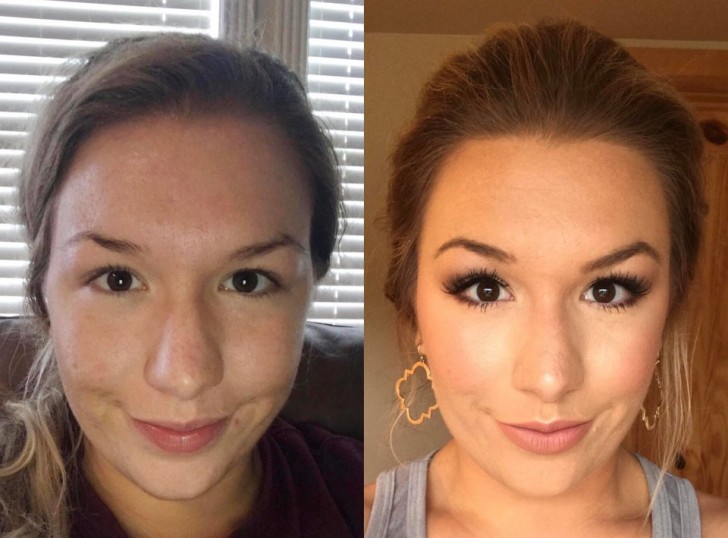 23.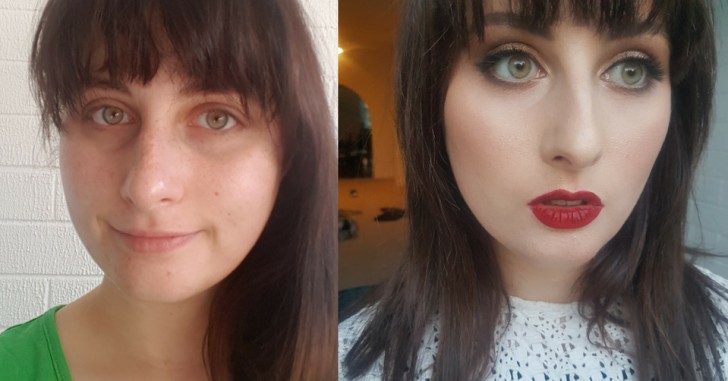 24.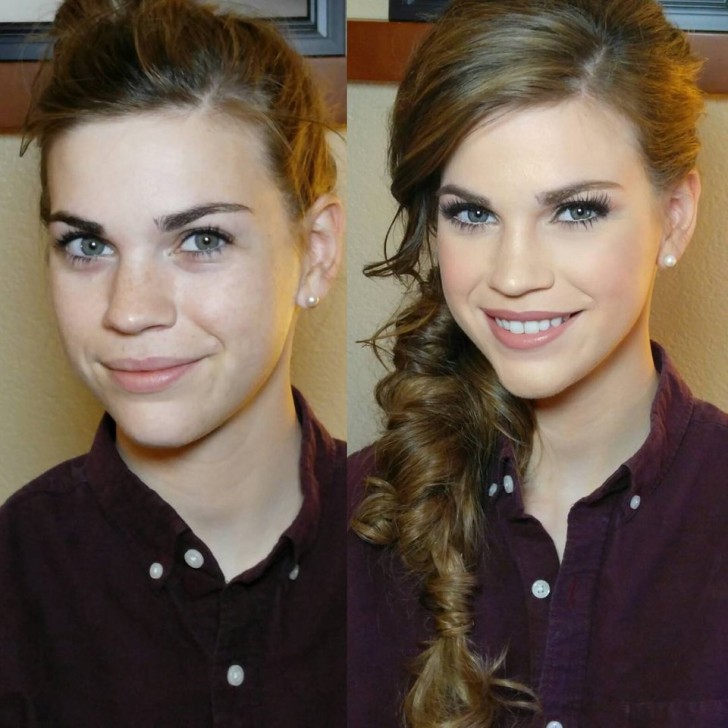 The right makeup should not cover, but rather emphasize, the natural beauty of the bride.
25.
Even when it comes to the groom's sister, it is also important for her to look her best, by wearing makeup that is appropriate for the occasion and the role.
26.
27.
These women have all become beautiful brides, thanks to the talents of skillful make-up artists, who were able to produce incredible transformations. Are we sure their grooms will recognize them?