The origin of the Christmas Star is a beautiful story to tell on the most magical night of the year
Every year houses are filled with poinsettias, the beautiful plant with red leaves that is a symbol of the Christmas holiday season and is customarily given as a gift or kept at home during the holidays.
But why is this plant associated with this holiday, in particular?
Its history is intertwined with Mexico, the place where the poinsettia plant - the other name with which the "Christmas star" is known --- originated. Here is a nice story to tell your family at Christmas.
via guiainfantil.com
Advertisement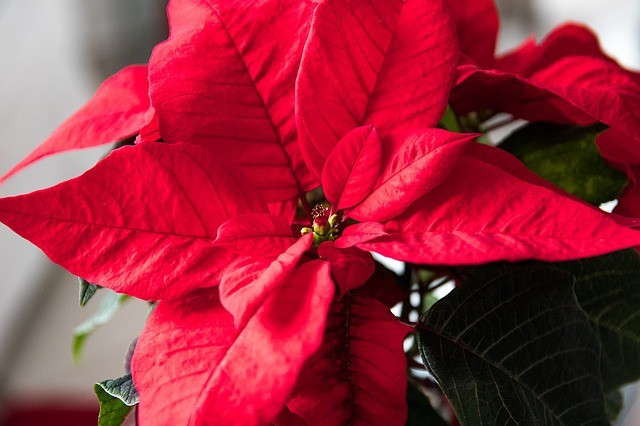 In Mexico, families spend Christmas Eve in church and during the ceremony, everyone brings gifts to Baby Jesus, as did the Three Kings.
Also, Pablo, a child who lived in a very small town in Mexico, loved to see people standing in line intent on leaving a gift near the altar; baskets of fruit, toys, precious objects, clothes ... Everyone left whatever they could.
Pablo was very poor and sad because he had nothing to give to Baby Jesus. While everyone was waiting to give their gift, he was overwhelmed with shame and decided to take refuge in a corner of the church; he did not want anyone to see him empty-handed and mistake him for an impolite and rude little boy.
In the dark corner, Pablo began to cry silently, so as not to be heard; suddenly he realized that something bright and red was being formed from his tears. In fact, his tears dried on the floor and became a beautiful red-leafed plant. Pablo understood then that the plant was a gift from God. He took it and brought it up to the altar, to the amazement of everyone present.
Nobody, in fact, had ever seen such a beautiful flower. Since then, everyone began to bring a poinsettia (Christmas Star) plant to church on the night of Jesus' birth and the church was transformed each time into a red carpet that shone in the dark.
This holiday tradition has been going on for centuries and even today, at Christmas, we have a poinsettia in our homes.