A 102-year-old great-grandfather surprises his family by diving as if he were half his age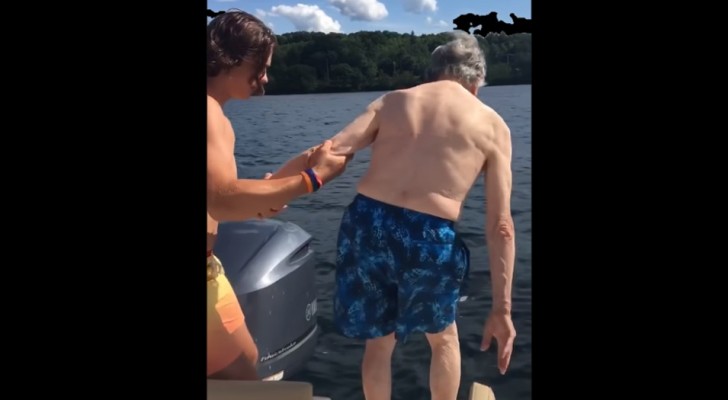 Advertisement
Those of us who are lucky to still have our grandparents know how important it is to be there for their birthdays!
So every year the family meets at home, around a table laden with the favorite foods of the person to be celebrated, who most likely will be shortly immersed in a deep sleep, accomplice the rich banquet organized by their well-intentioned family members.
If this scene is familiar to you, then you will be amazed by the images of this great-grandpa's birthday party as he takes a dip and swims in the lake!
Advertisement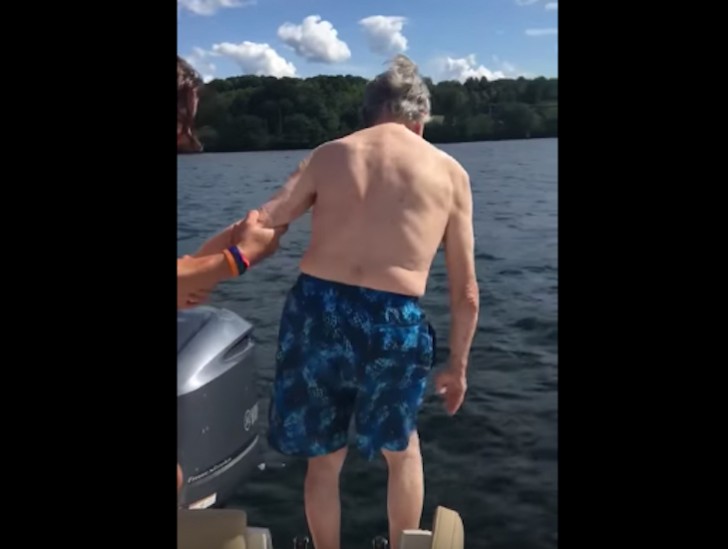 He has just turned 102 years old, but age is sometimes only an irrelevant number, in the face of a lively spirit - especially if it is sustained by a healthy body! This is the case of this great-grandfather, who, animated by so much spiritual and physical strength, surprised his family, by declaring to be tired of the usual indoor food-centered birthday parties at home.
Consequently, he made a specific request! He wanted to be taken to the lake for a nice swim with all of them present!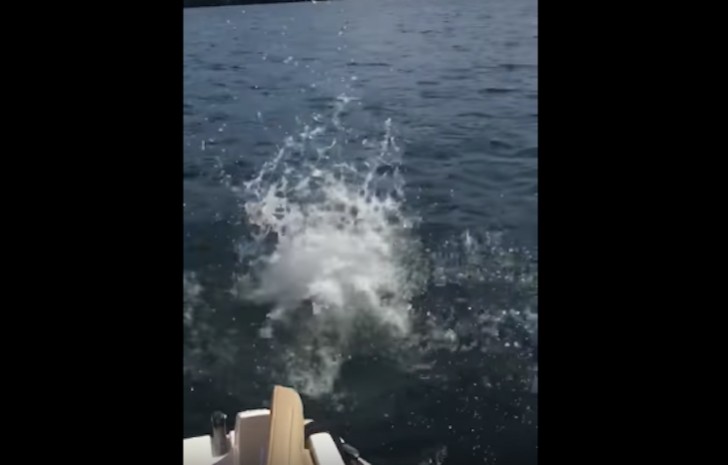 A wonderful idea and a great way to celebrate his birthday! Thus, his grandchildren and great-grandchildren all climbed into the boat along with the centenarian and they took off for the lake, although they were a bit in anxiety due to the cold water and the somewhat eccentric intentions of their grandfather who has always continued to surprise them!

In fact, once the boat stopped at the point chosen for the swim, the spry centenarian wearing swimming trunks came to the edge of the boat and ... dived into the water without hesitating!

Could it be that this grandfather has discovered the secret of eternal youth --- in addition to an elixir for long life? Watch the video and judge for yourself! ;)