Grandmother drops everything to travel the world: "I don't want to spend the rest of my life just looking after my grandchildren"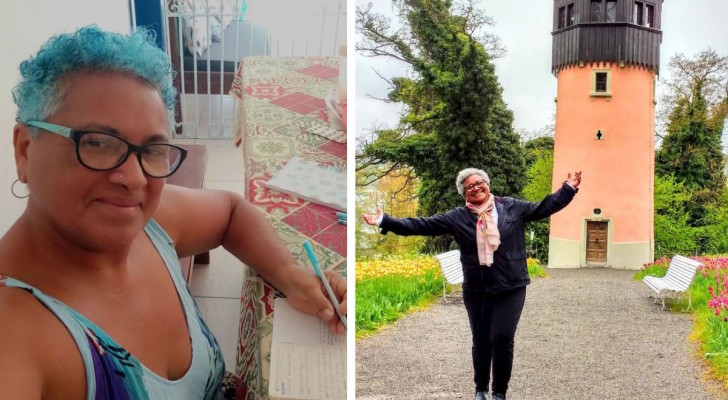 Advertisement
Traveling the world after retirement is a dream shared by many pensioners: it's a way to discover new cultures, new lands, new cuisines and new people. And it's also a way to enrich one's life, learn new things and have fun. It is a way to stimulate the mind and body, and helps keep one feeling young and engaged. Further, it is a "reward" for the years spent at work and all the sacrifices one made doing so. Traveling the world is an experience all of us should have and this story highlights this assertion.
via Semana
Advertisement
Josefa Feitosa, aka "Granny Jo", is a woman who loves her grandson and her 3 children deeply. However, this doesn't stop her from wanting to live her life as she sees fit. After working for years, Jo felt the need to make her dreams come true and to do what she couldn't do when she was younger. So, one fine day, Jo packed her bags and started traveling the world on her own, following her free spirit. At first, her children did not understand what she was up to and were worried and perturbed. Later, however, they accepted the fact that being a grandparent does not mean giving up on one's dreams.
Once she retired, Jo chose to radically change her life by selling everything she owned - including her house - in order to travel. Grandma Jo loves her little grandson, but she didn't want to lead the life of a traditional grandmother. She didn't want to stay home and just babysit him - she wanted to explore new places and unknown cultures. So, Jo explained to to the her family that grandmothers are not "made" just to look after their grandchildren and they have their own lives to leads. Jo was not interested in travelling in luxury - she was looking for a more adventurous, "real" type of travel. And she documented her travels on Instagram.
Josefa is happy with her new lifestyle choices, and wants to inspire all her peers to do the same. This vivacious and kindly grandmother seems to have all the qualities of a true, modern influencer!
We wish grandma Jo all the best, hoping that this is just the beginning of a life full of new adventures for her!