Dance challenge among the police! The choreography performed to the music of Bruno Mars is perfect and the video goes viral
Being a policeman is a serious and stressful job that requires maximum concentration every day and where every mistake can cost dearly.
So it is understandable that a dance challenge was born to lighten the tension between the police departments of various American cities.
The police stations in the United States are in fact challenging each other to make music videos in which the entire police department dances and sings in playback, a famous hit of the last few years. 
Therefore, when the challenge came to the guys and gals working at the police department in Norfolk, a small town in Virginia, the result flabbergasted everyone and immediately went viral on the Internet!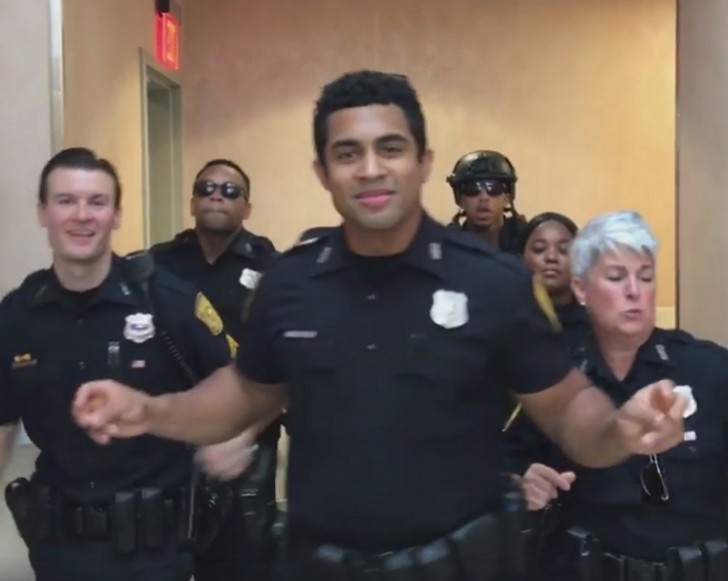 Norfolk policemen have really created a little masterpiece using the music of "Uptown Funk" by Bruno Mars! A long sequence shot video that moves through the police station, while one police officer as the protagonist (who actually looks a bit like Bruno Mars!) gathers employees from all the offices and forms an increasingly large group of dancing people that then disperses in the final scene that was shot externally. Fantastic!

Directed and staged as if in Hollywood and filmed in the first and only take! Watch the video below and judge with your own eyes if it's not incredible!