A visionary artist has created this villa refined in every detail: The final cost is almost 8 million dollars
This is the Shining Hand Ranch estate and at first glance, you can already perceive the quality of the external finish, but we assure you that the interior is much nicer than you imagine.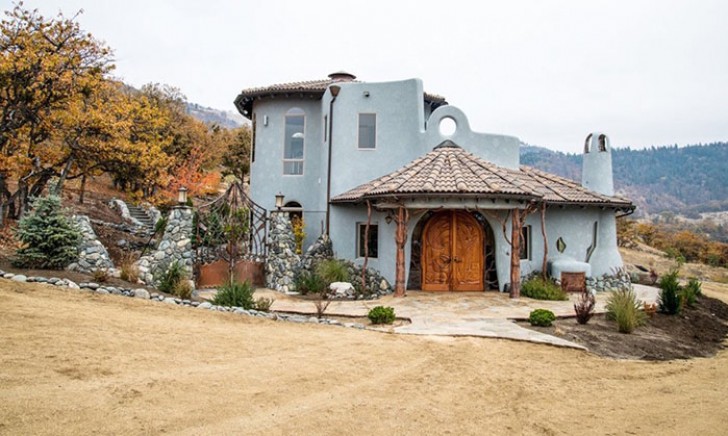 To welcome guests, there is a majestic inlaid wooden door, framed by two columns. Just the door alone required a year and a half of work!
When the doors open, remaining on the threshold is impossible!
 It is inside where the story really begins.
The particularity of the house is the juxtaposition of wooden and marble elements.
The charming spiral staircase is illuminated by translucent concrete and connects the upper floor to the ground floor.
It is impossible not to notice the details of the staircase. There are two birds with large wings that invite you to climb the stairs, while tree branches act as handrails.
Many local artists participated in the creation of the house by adding elements of their local tradition to the house.
Wood, which is the predominant material in the house, was not chosen by chance! All the heating and cooling systems of the house were made with a view to respecting the environment.
For example, the house is heated and cooled by using geothermal energy.
The surrounding landscape fits perfectly with the villa. In fact, the landscape is equally spectacular from different points in the house where you can enjoy amazing panoramas!
The entire residence covers 704 acres of land and that is why the builders did not think twice about creating rooms that could be inhabited by a giant!
 From top to bottom, only the highest quality materials were used to create this marvelous villa.
The large windows let in abundant light, while from the inside you can enjoy the natural environment with a fantastic 360-degree view.
Built separately from the house, the pool is also heated through the use of geothermal energy.