20 ideas from which to take some pointers to create a veranda that will be envied!
Light tones will give a touch of elegance to your space.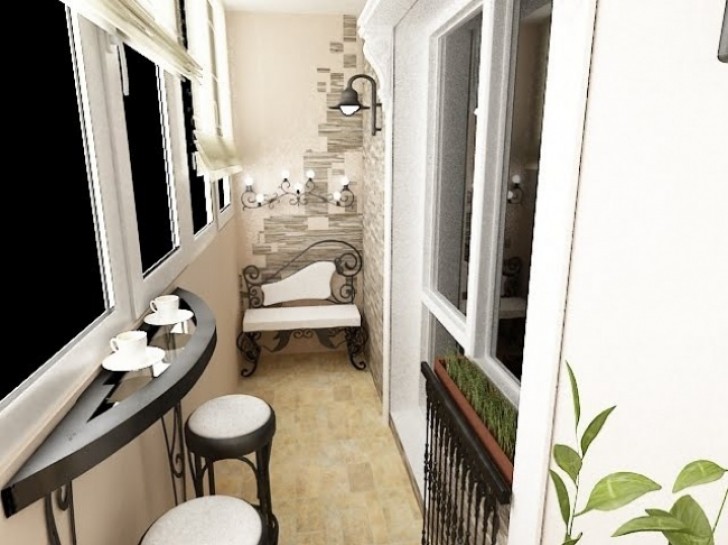 You can use the windowsill as a side table for cocktails that you drink with your friends.
A corner area for your meditation? Keep it simple --- an armchair and some bamboo plants will create your ideal "temple".
Pastel colors are great for conveying the idea of ​a youthful environment. Moreover, they do not weigh down small areas or spaces.
A veranda is the ideal place for romantic moments --- just create the right lighting!
If you can enjoy a great view you definitely should not miss the opportunity to create a veranda at home.
Green tones combined with light and dark brown wood to recall a "natural" environment.
If you are inspired by Japanese style environments, you can get some ideas from here.
For true lovers of comfort! This XL sofa and a soft carpet invite you to take a break and relax a few minutes!
Need for privacy? Ok, but choose some curtains that let at least some light pass through!
Use dark tones with alternating touches of bright color to recall an ethnic style.
How can you resist not sitting down?
Bright colors with a pastel tone to express joyfulness.
Remember, white is a sign of purity!
No chairs! A clear invitation to relax and meditate!
Here you do not sit down --- you lie down directly!
Candles and tea --- the perfect combination.
Flowers in abundance for the spring and summer seasons.
Light and neutral tones for a room created for relaxation.
At night? They are transformed into dreamlike places!