"Luckily it's not my home!": 16 examples of furniture that we would have preferred not to see
1. Up the stairs at bedtime...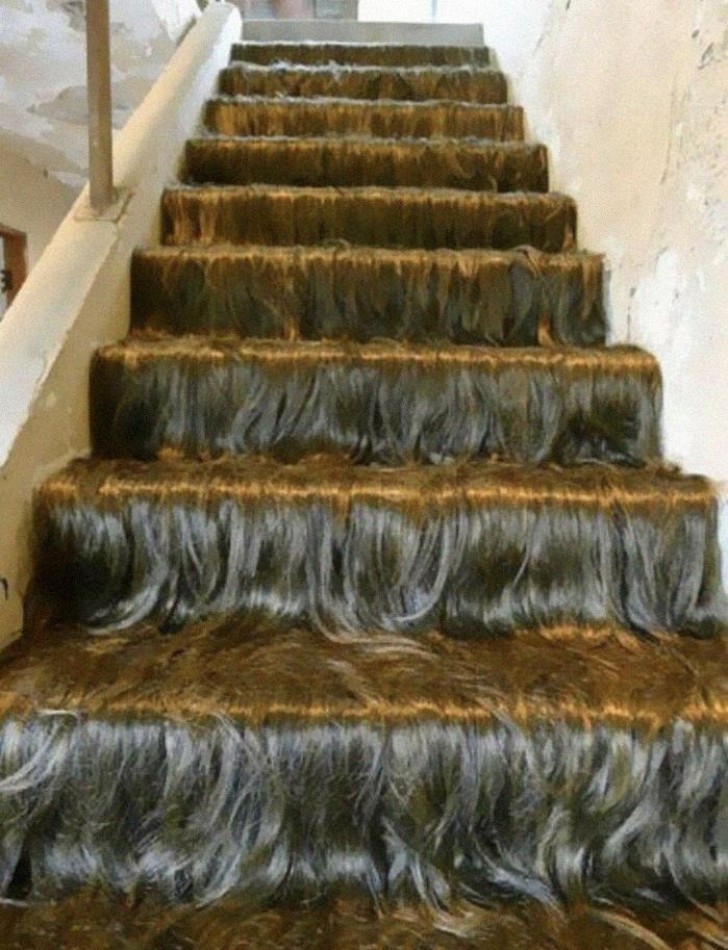 2. A kitchen fit for a princess?
3. they certainly won't have problems with rain gathering!
4. Doing the laundry has never been so difficult!
5. Mmm...but how do you sit on it?
6. In Russia, they look for the fastest and cheapest solutions
7. Bathroom and kitchen in one...a questionable design choice!
8. This looks more unstable than a house of cards
9. The prize for neighbor of the year goes to...
10. A bit of an eyesore
11. Well, that's one solution...
12. Perhaps the Batmobile would be able to make it into this garage?
13. When you want to welcome your guests with a nice cold shower
14. WE're hoping this image is photoshopped...
15. Don't panic guys, it's just an idea!
16. You have 3 chances to try descending this stair...