A couple buy a house but the ex-owner refuses to give them the keys: he has been illegally occupying it for more than a year
Renting a house is not easy, and buying one even more difficult. There are laws in these areas that aim to protect the most vulnerable, but which sometimes end up favoring those who take advantage of them. We refer to those laws that prevent the poorest and most vulnerable people from being evicted. Unfortunately, however, it seems to be very easy to exploit such a legal loophole to one's advantage. Tracie and Myles Albert had staked all their savings to purchase a property in California in January 2020, but what they deemed to be "the real deal" unexpectedly turned into a real nightmare. After more than a year, in fact, the couple have not yet managed to go and live in their dream house. The reason? The previous occupant who sold them the house, refuses to give them the keys and to leave the house.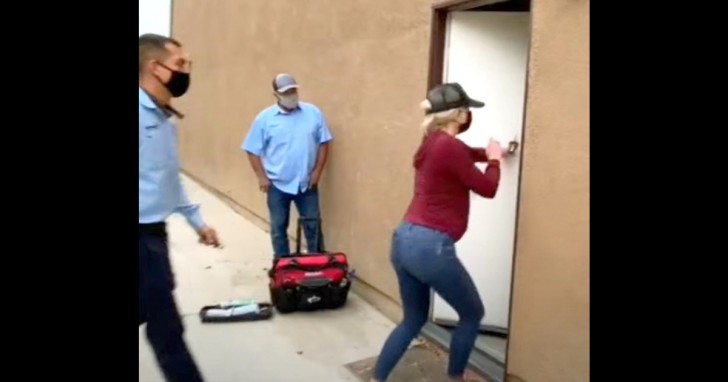 When you pay a large advance for the purchase of a house, it is always advisable to ensure that the property is completely free. Better to avoid paying or advancing money if previous tenants are still occupying the house. Unfortunately, Tracie and her life partner Myles trusted the word of the owner of the house they were going to buy shortly thereafter. Real estate agent Chris Taylor sold them the house on behalf of a man who apparently couldn't wait to get out of the way. A $560,000 sale that, unfortunately, didn't go as planned.
The former owner had promised that he would vacate the house well before the outbreak of the Coronavirus pandemic, but on January 31, 2020, Tracie and Myles were unable to even enter what should have been their new home. With the advent of the pandemic and the extension of the moratorium on evictions extended until June 21, 2021, the couple cannot legally do anything to kick out the tenant who has occupied their new home. "This is our house now, it's all documented in the contract, it's all legal. The ex-owner received the money in his account. How can we not have the right to enter our own house?" Myles asks desperately.
Unfortunately, at the moment the couple continue to pay for a house in which, in reality, they cannot live. And since the man refuses to leave, the exterior of the house and the garden are slowly deteriorating. Once, Tracie tried to water the lawn and the palms in the garden which were drying out, but the occupant removed his water supply.
A really unpleasant situation, which is a warning anyone who wants to buy a new home.