A man resigns and asks for the monies he is owed: his former employer pays it all in cents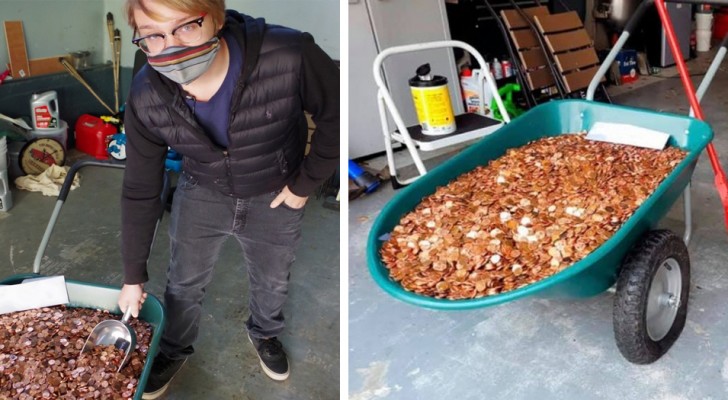 Advertisement
Are you happy with your work? We hope so, because we are well aware that the working dynamics between bosses and employees do not always go the right way. Andreas Flaten, employed in an auto repair shop known as "A OK Walker Autoworks", is well aware of this, and has perhaps had more problems than a few compared to his job position. The man submitted his resignation, but the company's CEO, Miles Walker, was not at all happy about having to say goodbye to one of his employees. Least of all he has shown himself willing to give the right pay off to Andreas, even after repeated requests. In the end, Andreas found the heap of 91,500 bronze coins, greased and accompanied by a letter in an envelope inscribed with an insult. That large amount of coins, practically unusable, was Andreas's pay off, that is, $915!
via NY Times
Advertisement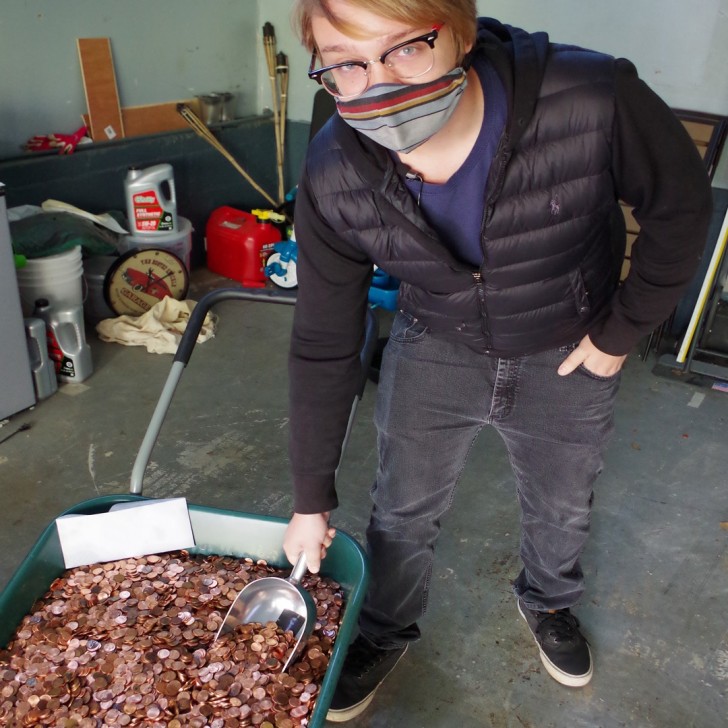 The pile of coins that Andreas found himself with were completely unusable also due to the fact that they were covered with an oily substance. He and his partner tried to clean up some of them, but after a couple of hours they were only able to put aside five dollars! In short, this employee was literally being punished by his employer for the simple fact of having resigned and asking for the money he was owed before leaving. In truth, the reasons that led Andreas to leave the workshop and decide, in the end, to resign, are linked to the total lack of sensitivity of his former employer. With the outbreak of the pandemic, in fact, Flaten sometimes needed to go and pick up his son from daycare, and get out of work a few hours earlier. Although an agreement had been made between the two parties since the beginning of the working period, at the time of need, Flaten's boss backed down.
Advertisement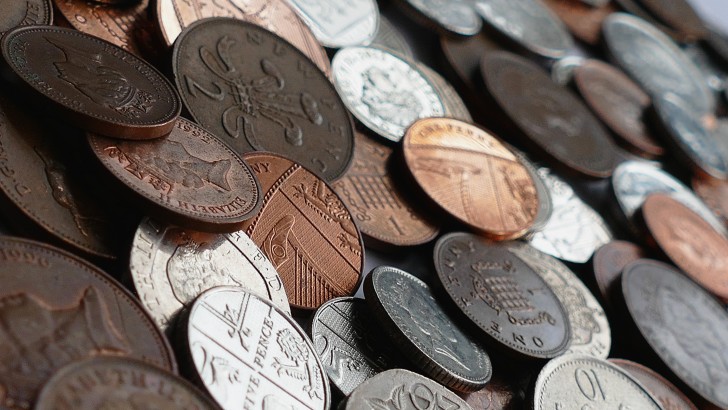 Adding insult to injury, some would say. After repeated requests for payment of the money owed, Flaten found himself with a mountain of coins in the driveway. The letter, which was plainly offensive on the envelope, contained Flaten's paycheck, but not a check. Those 91,500 coins, in fact, were his pay!
Flaten's partner shared the story and posted a video regarding this unfortunate incident. In this way, the young man has attracted the sympathies of many people, including Coinstar, a company that deals with converting loose change into cash.
Thanks to the intervention by Coinstar, Flaten was able to solve the problem of cleaning the coins and, above all, he was able to get some expendable cash, effectively nullifying the vengeful actions of his ex-employer.
Unfortunately, the workshop in which Flaten worked acted legally, despite the fact that his boss showed a level of empathy and understanding equal to zero. We wholeheartedly hope your working environment is very different from this one!
Advertisement