At the age of 7, he sent a care package to the Philippines and 14 years later he married the girl who had received it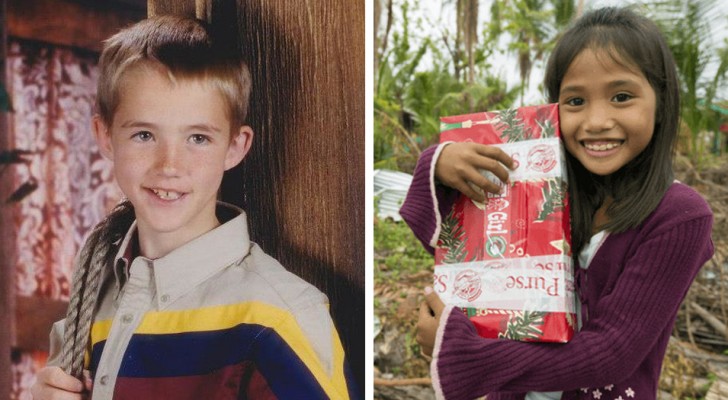 Advertisement
In 2000, a seven-year-old American boy sent a charitable gift package to the Philippines.
Tyrel Wolfe had, in fact, joined a project called "Operation Christmas Child" in which American children sent school supplies, small toys, and a letter to a peer on the other side of the world who needed these things because they lived in poor conditions. 
The young girl who received Tyrel's package never forgot that gesture and consequently, many years later, tried to get in touch with Tyrel to let him know how important what he had done was to her.
Advertisement
A few objects placed in a shoe box that would change forever the fate of these two young children.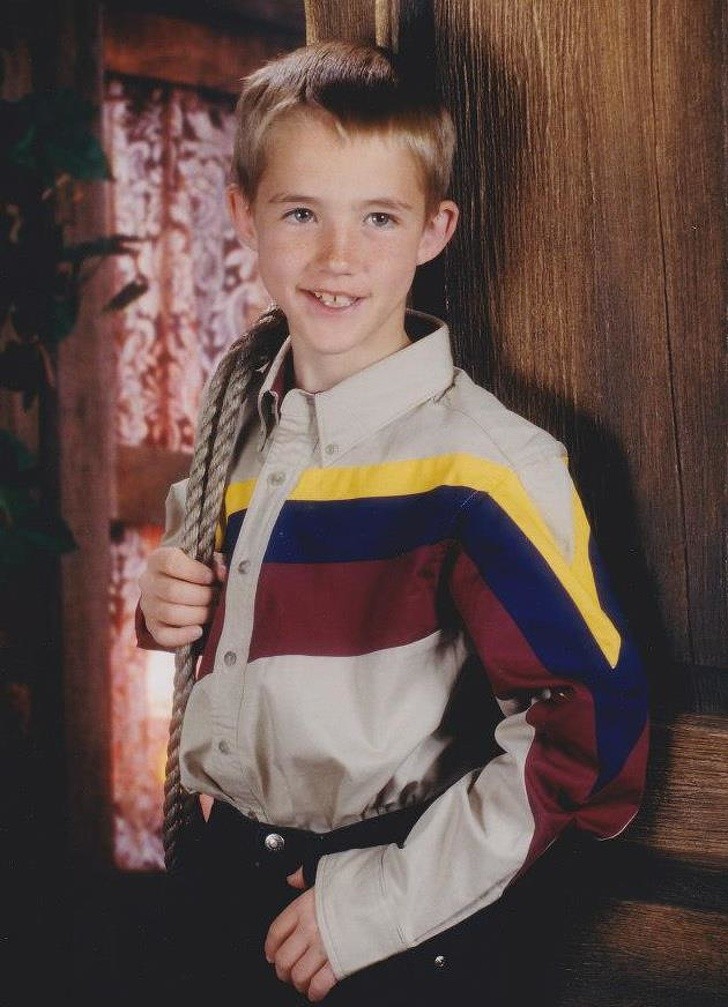 Nine years after that expedition, a sixteen-year-old Tyrel received a friend request on Facebook from a certain Joana Marchan but, having no idea who she was, initially he ignored her. Only several months later, in the box of friend requests, he noticed what this one had remained pending and he decided to accept it and when he started talking with that young girl from the Philippines, Tyrel learned about the Christmas charity package story.
He did not remember, but he asked his mother and thus confirmed what Joana had told him.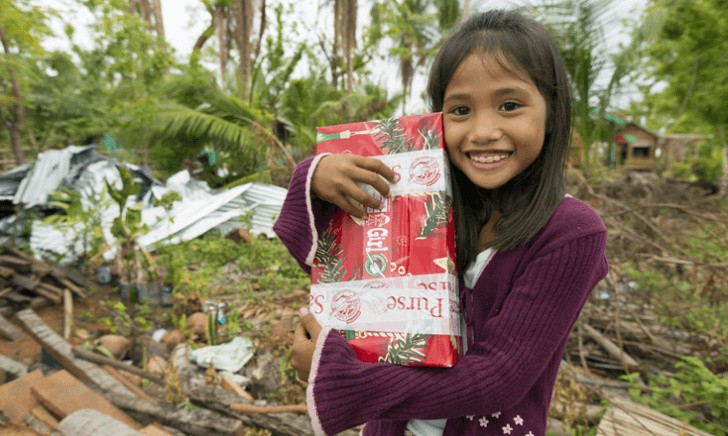 For days the two wrote to each other using the chat feature on the social network and in doing so the curiosity to know each other personally grew more and more. Eventually, Tyrel decided to take the initiative and he set aside the money needed for the trip and set off for the Philippines.
Ten days of joy and laughter followed, but also of reflection. Joana's family, which was composed of eight people, lived on very little ... The moment of farewell was not easy, but Tyrel promised her that he would come back.
Advertisement
And when he did, he asked her to marry him!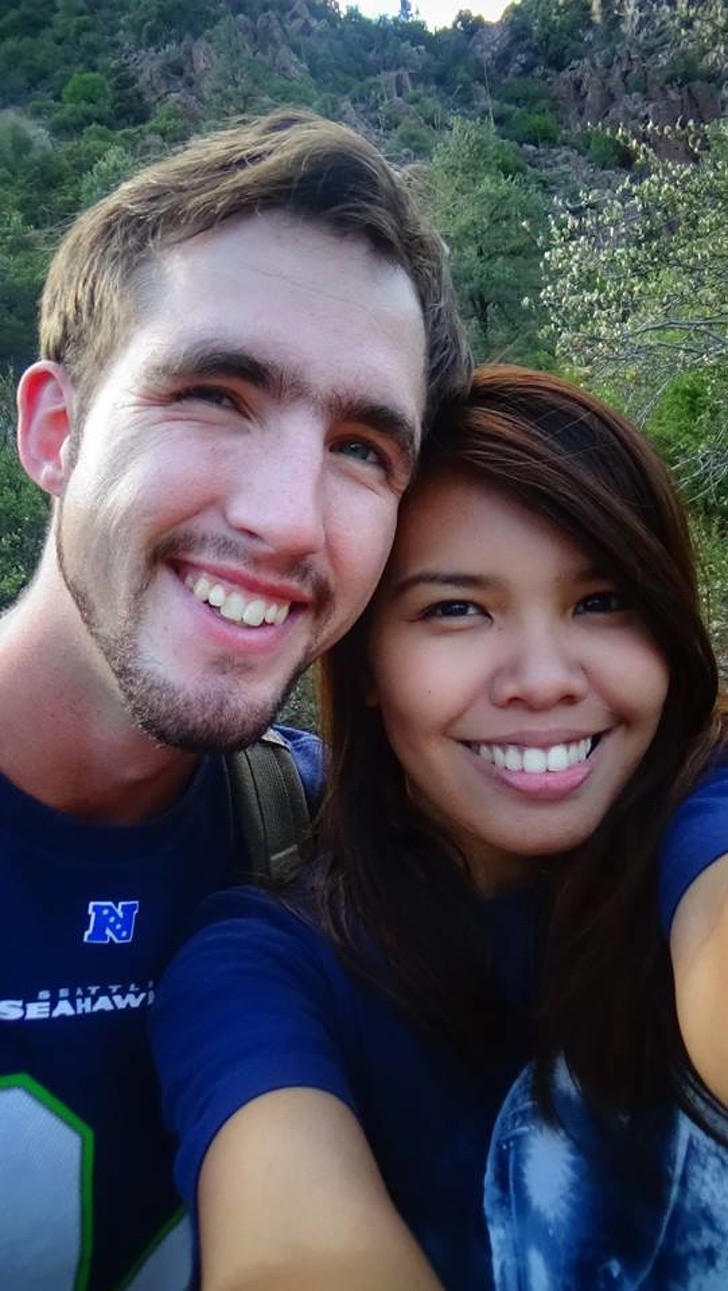 Joana said yes, but her mother did not immediately agree. In his efforts to convince her, Tyler asked for the help of his father, who flew in turn to the Philippines to meet the girl's family.
The two were married in 2014 in Idaho, the state where Tyrel was born. Joana wore a simple Western-style white dress, he wore a Barong Tagalog, a typical Filipino shirt that men wear on important occasions.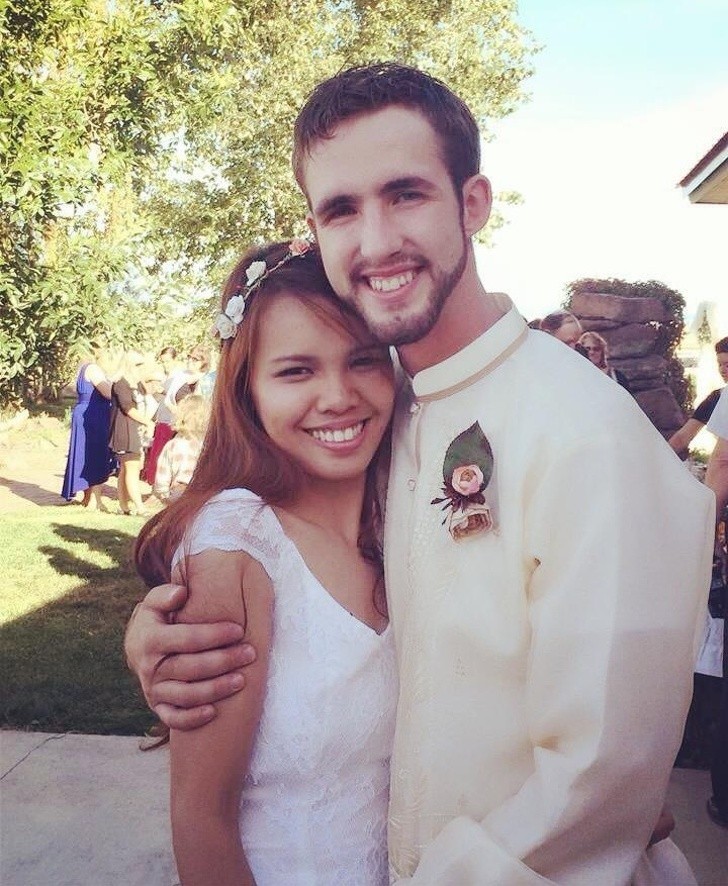 From their union, marked by destiny in that distant year 2000, a beautiful child has also been born!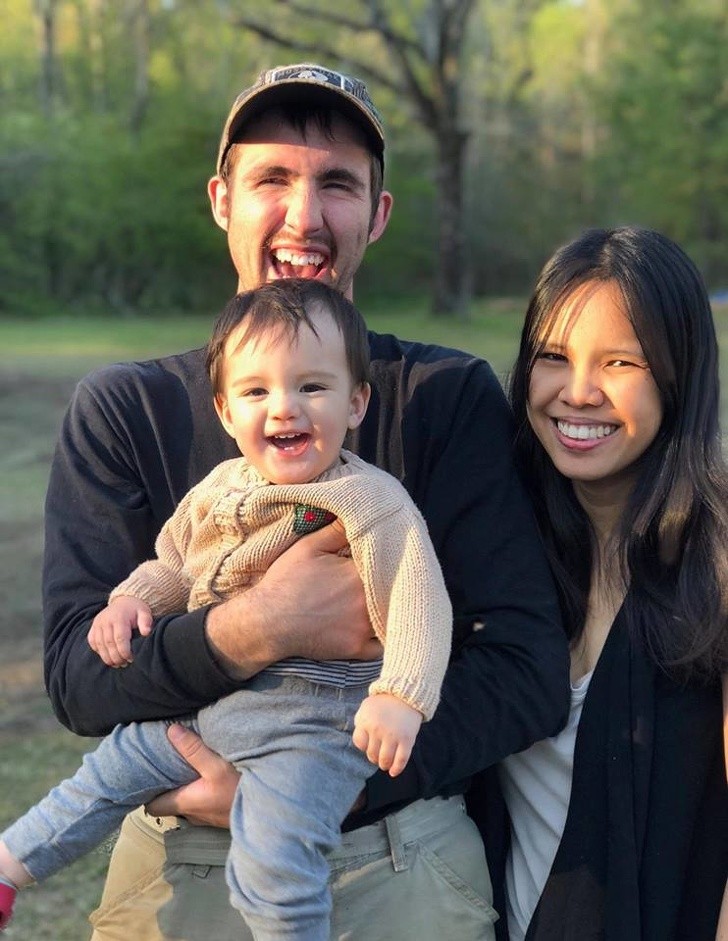 Tyrel and Joana, just as they did on the occasion of their marriage, continue to send charity packages to needy children, using the same humanitarian project that, since 1993, still brings smiles and, at times, also gives birth to love!