It took 3 years to transform an old bus into a house and the final result was completely unexpected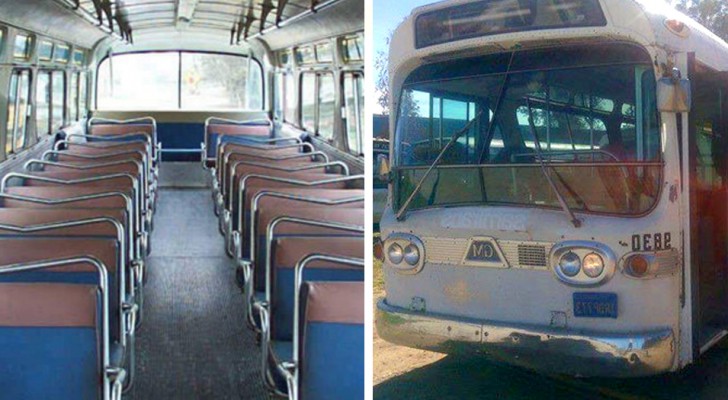 Advertisement
Her name is Jessie Lipskin, a young American girl who after moving house seven times convinced herself to make a drastic choice.
No, she did not buy a commonplace caravan or a trailer, she did one better. She got her hands on an old Greyhound bus from the 1960s and created a house from scratch for herself!
It took three years of hard work, but the result is truly impressive!
Advertisement
 This is how the newly purchased 1960s Greyhound bus appeared.
The space for creating a real house in this 1960s Greyhound bus did not abound, but, as Jessie told the magazine "Apartment Therapy" in an interview: "I grew up in Manhattan so apartments measuring a few square feet have never been a problem for me!"

Jessie has documented her work on an Instagram profile dedicated to this adventure. Let's follow it together!
Here we are in the middle of the work of transformation that lasted three years in all!
Advertisement
Slowly things started to take shape ...
... and this is the final result!
But it is in the details that we notice Jessie's sensibility for interiors:
For example, she made a shelf for books above the bed, complete with a direct light point!
Advertisement
The bathroom, predictably small, is embellished with a circular mirror.
Jessie's mobile home does not lack a closet that, indeed, actually seems relatively spacious!
Advertisement
The kitchen is also a masterpiece of order and practicality.
But do you want to know the most beautiful thing? This house is for sale!
That's right. In the end, Jessie has decided that life on the road is not for her and that her Greyhound bus is too big and she prefers a normal studio apartment.

Oh, well, artists are made like that, and you never know what to expect from them!