What can you do with a simple wooden pallet? These beautiful ideas will open your eyes!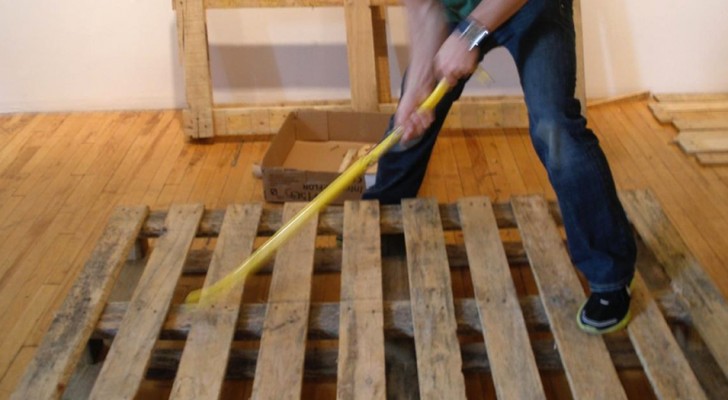 Advertisement
Getting your hands on some wooden pallets is not so difficult. What really is hard, however, is choosing what to do with them!
The projects to do are many, each with its own degree of difficulty and size. In fact, when choosing a DIY project, both the space available and the degree of manual skills must be seriously taken into consideration.
Here is a gallery of ideas, to be realized with wooden pallets, that has something for almost everyone!
Advertisement
1. A rope, some hooks, a mattress, and some cushions ... and here is a comfortable and very original hanging rocking chair bench.
2. Position it vertically and insert flower and plant vases with special supports and you can transform a wooden pallet into a beautiful plant holder.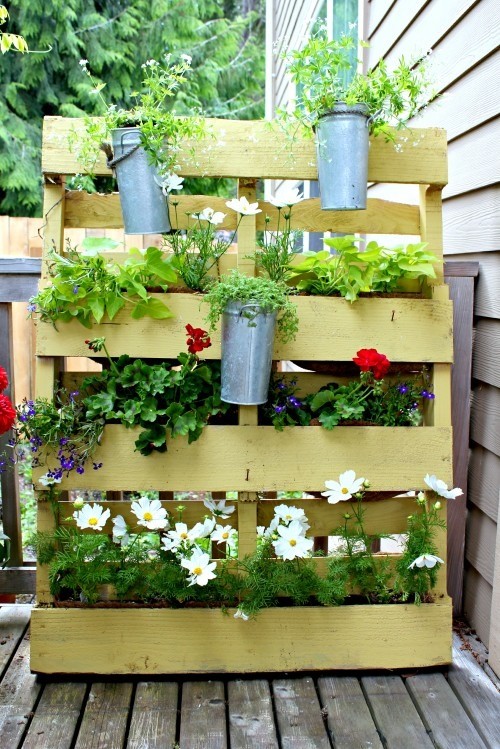 Advertisement
3. An unusual staircase made of wooden pallets.
4. Do you have a lot of garden space and plenty of wooden pallets? If you also have children and great skills you can build a sensational playhouse!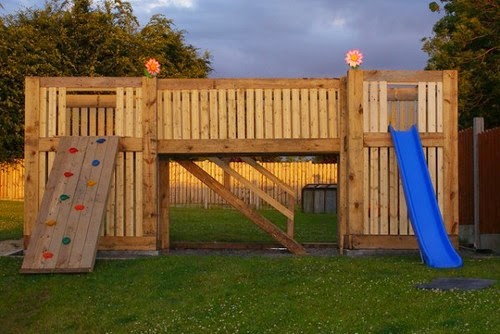 5. A base for a wooden pallet bed, complete with a practical drawer incorporated underneath the bed frame. Ingenious!
Advertisement
6. Planters made from wooden pallets are very easy to build and you can decorate every corner of a patio or terrace.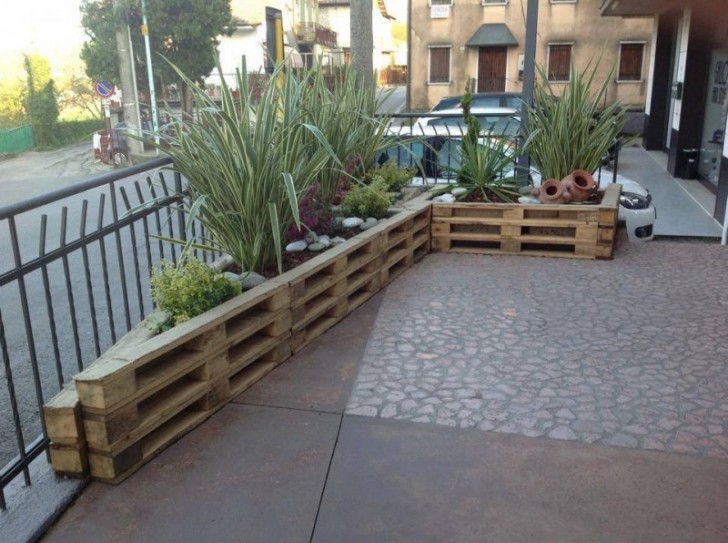 7. This dog seems to be very happy with its new wooden pallet dog house ... could yours be too?
Advertisement
8. With a little more work and experience, unique stools can be obtained from wooden pallets.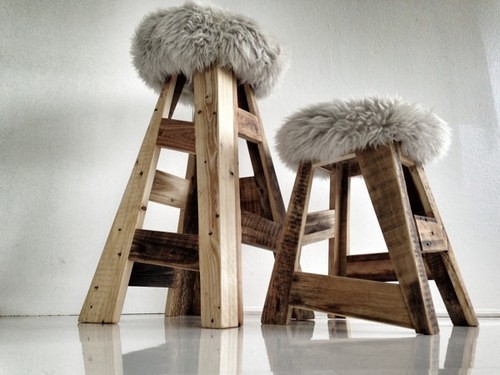 9. How about this garden furniture made completely with wooden pallets?
Advertisement
10. If you managed to make the garden furniture displayed above, you will be expert enough to recreate an entire gazebo with wooden pallets.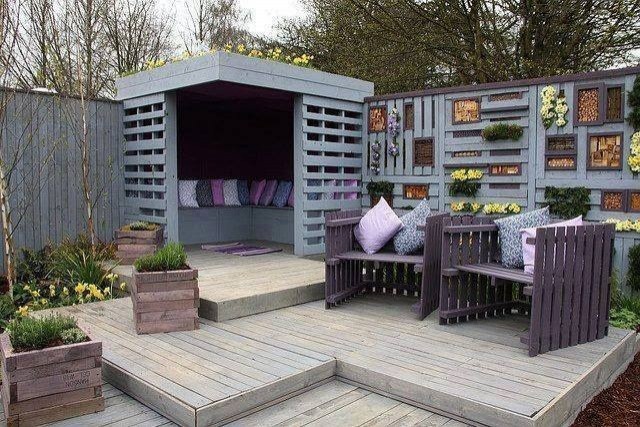 11. By cutting and overlapping various parts of wooden pallets, you can obtain a practical side table - that can be rotated when needed --- by attaching wheels at the base.
12. Another model of a wooden pallet playhouse to animate the fantasy of your more adventuresome children!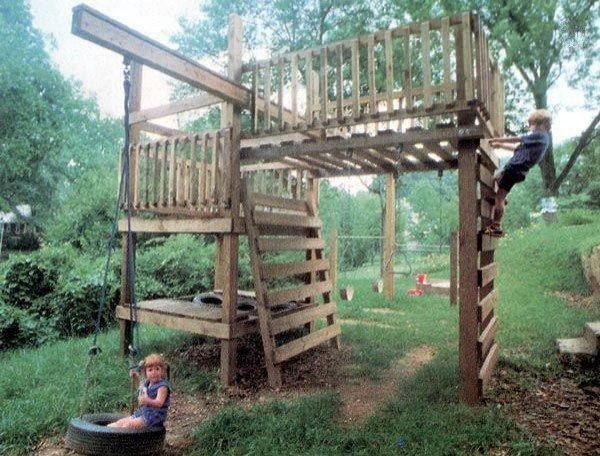 13. An entire wall covered with wooden pallet slats that gives an environment a decidedly rustic look.
14. More obvious than previous ideas, but not less useful and beautiful --- a wooden pallet table with a glass top.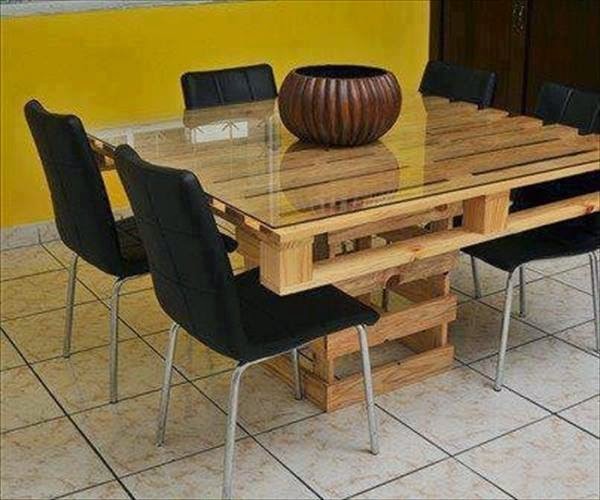 15. A small wooden pallet table but this time --- hanging!
16. A very useful wooden pallet shoe rack that is actually very easy to make!
17. Are you a lover of evenings in the company of friends and cocktails? Here is a colorful wooden pallet outdoor bar!
18. Only for the most experienced and tenacious DIYers! A wooden pallet gazebo!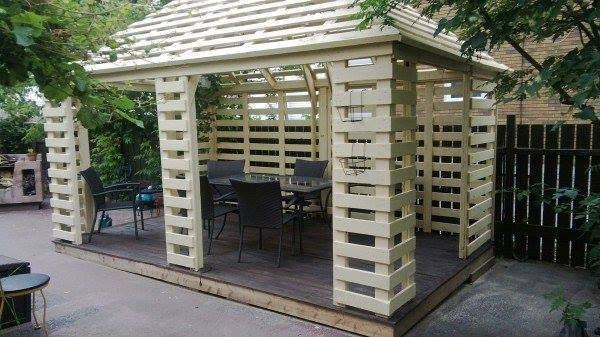 19. Practical and impressive! This coat rack bench with an attached shoe shelf is made entirely of wooden pallets.
20. A romantic corner on the porch made from wooden pallets and softened by floral cushions.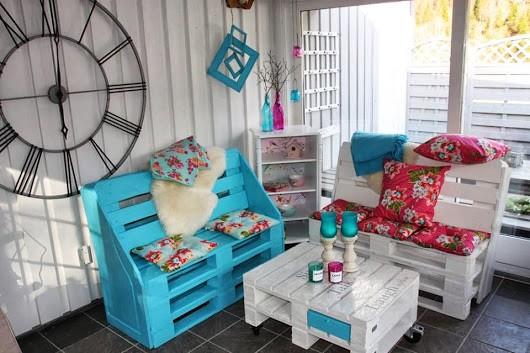 Google Plus/Repurposed Recycled...
21. If you are a skilled craftsman, you certainly cannot keep your hands still in front of this fantastic wooden pallet cupboard.
22. A small wardrobe that is easy to make and convenient for storing all the odds and ends at home!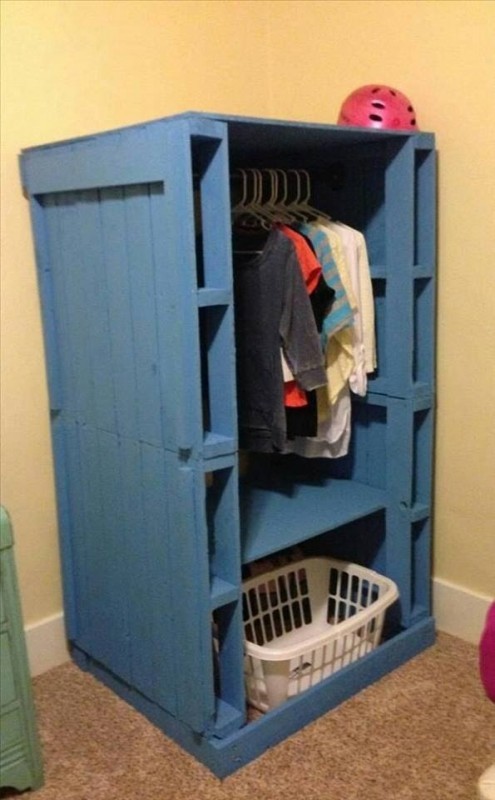 23. Wooden pallets become The Ritz of hotels for insects ... the perfect bug hotel for entomology enthusiasts!
24. You still have enough time to build this backyard wooden pallet swimming pool before summer arrives!