This cake does not contain milk, flour or added sugar, but it is still delicious
Probably many of you will have already prepared banana bread or at least have heard of it. If you loved it from the first bite, then you cannot miss this banana cake recipe!
In fact, compared to the banana bread recipe, this recipe is lighter and softer and perfect to eat at the end of a meal or as a snack with a spoon. The beauty of this recipe is that it does not use flour and milk, and limits the use of sugar! 

Here are the ingredients: 
4 ripe bananas 
7 ounces (215 g) of oil 
4 eggs 
5 ounces (150 g) of oat flakes 
3.5 ounces (100 g) of raisins 
2 tablespoons of baking soda 
cinnamon (optional)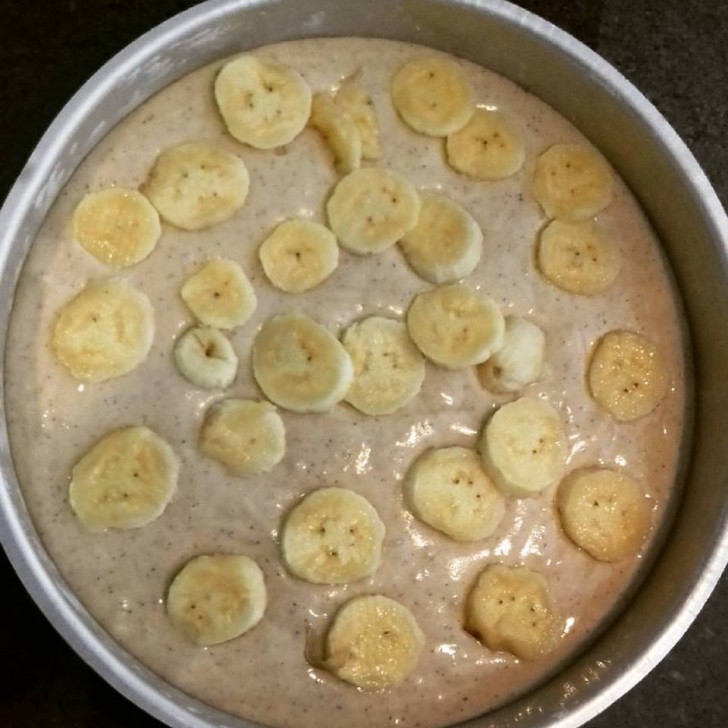 First of all, heat the oven to 180°C. With a mixer, blend the bananas, eggs, and olive oil until the ingredients are thoroughly combined. Blend until the banana is practically liquefied, then add the raisins and operate the mixer again. Finally, add the oats, cinnamon, and baking soda.

Take a cake pan and grease it. Spread a layer of oat flakes on the bottom, then pour the mixture into the cake pan making sure to level it. On the surface, you can add slices of banana as a final decoration. Cook in an oven for about 35 minutes. To make sure the cake is done, test it with a toothpick.
The result is a soft, tasty, and healthy dessert that does not include added sugar, flour or milk.
The ideal dessert to enjoy without feeling guilty!