When an image is captured at the right moment 14 surreal photos are created by pure chance
An angel in the heart of the city.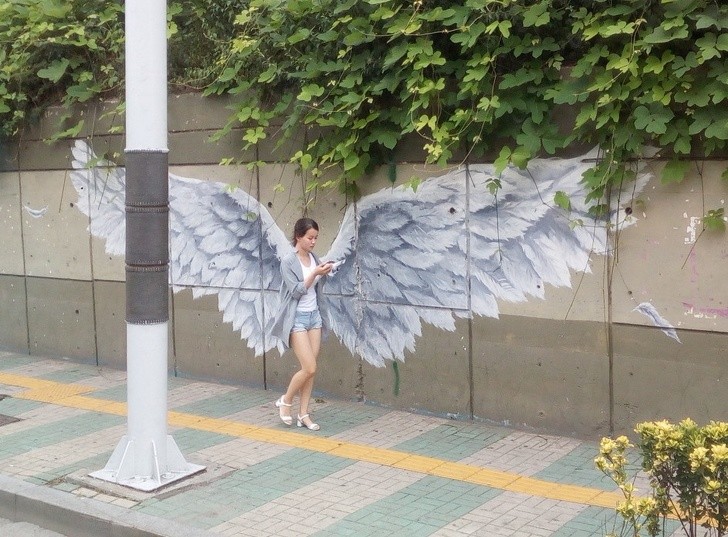 Half human and half raptor.
It can hide everywhere.
This book does not seem to be very funny ...
A baby-dad fusion?!
A magnificent ponytail.
Sports illusions.
Something tells us that this man was listening to music ...
The real one and the tattoo meet.
Something must be really hilarious!
A magic drink or light reflections?
The ball looks like an eclipse.
There's something weird about this image.
Let's go, on the flying carpet!