17 floral creations to put at the entrance to your house to welcome guests in the most pleasant of ways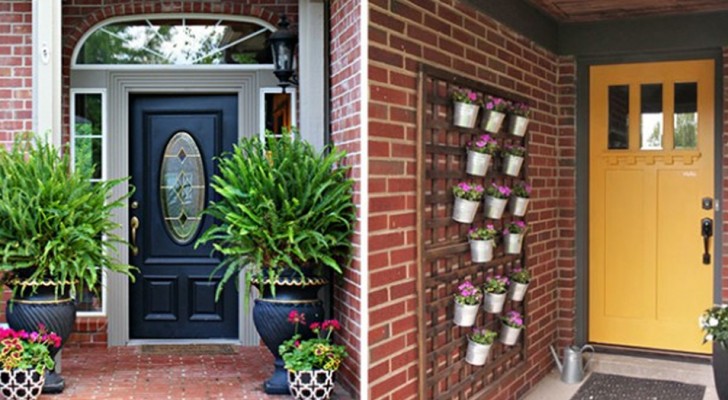 Advertisement
Taking care of the entrance to your home is certainly a special attention that regards your guests, who in this way immediately perceive a sense of welcome.
It can also be a way to personalize your home and to perhaps distinguish oneself from neighbors.
For whatever reason you take care of the entrance to your house, it is a good idea that you take a look at these solutions so that you can find the flower arrangement that best suits your style!
Advertisement
If the entrance is spacious, fill it with large objects. In this case, outdoor lanterns and large terracotta vases were used.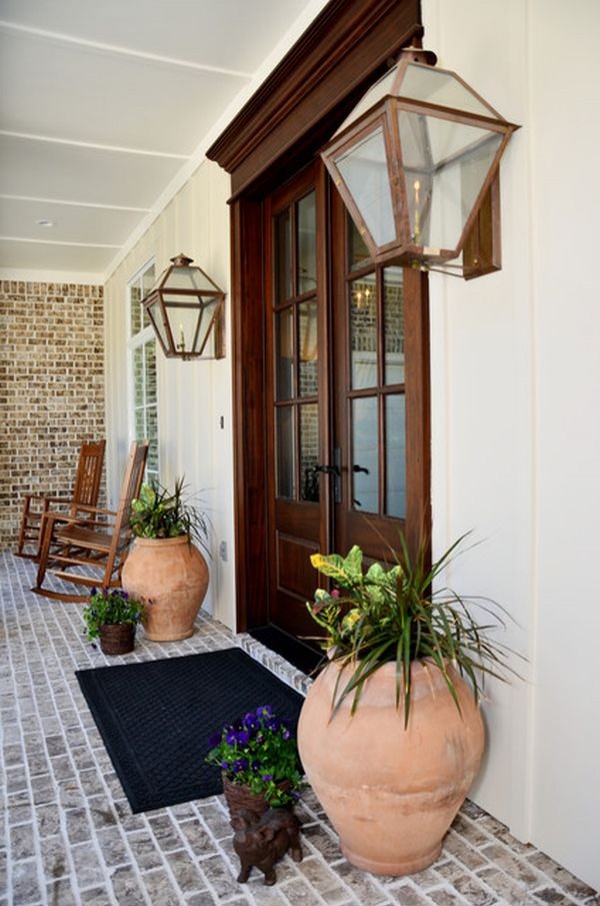 Focus on contrasts --- you can choose the varieties of flowers and plants that you like best.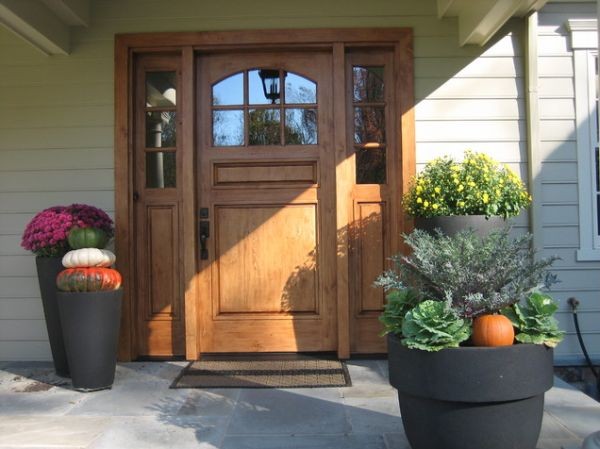 Advertisement
If you love symmetry, then opt for something light that does not weigh down the entrance.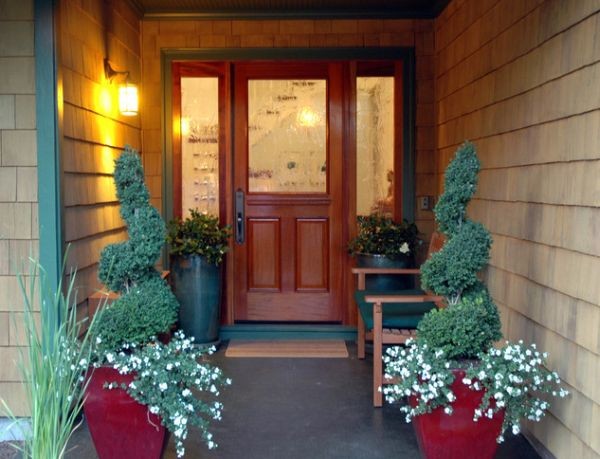 If your home has plain colors, create a contrast with bright flowers.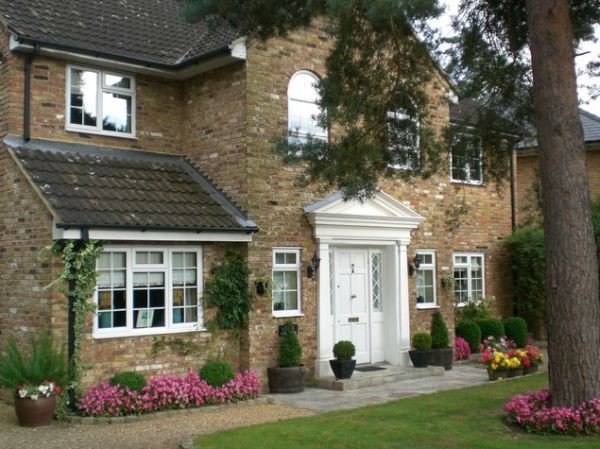 Minimalist style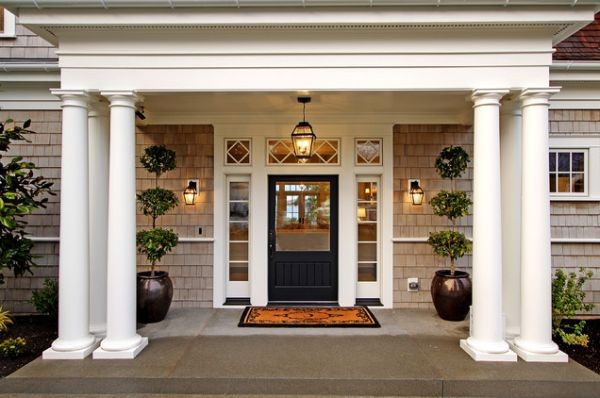 Advertisement
The addition of a seat with colorful and fragrant flowers create a corner of paradise.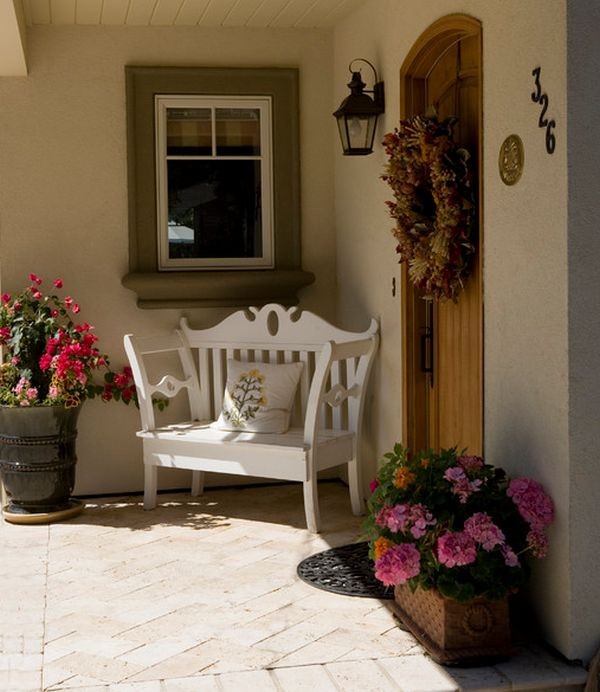 If the entrance is narrow and a little suffocating, take advantage of the height.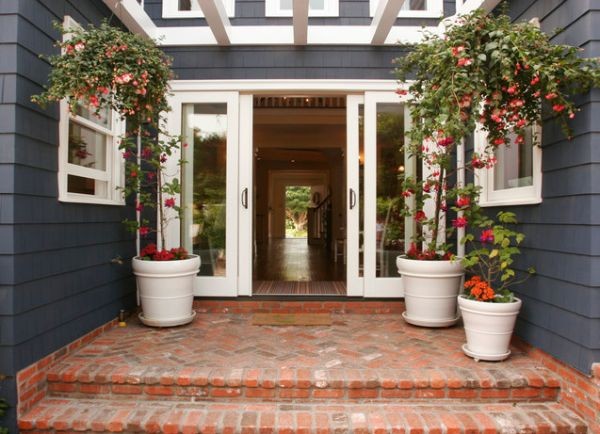 Advertisement
Large plants can also frame the entrance.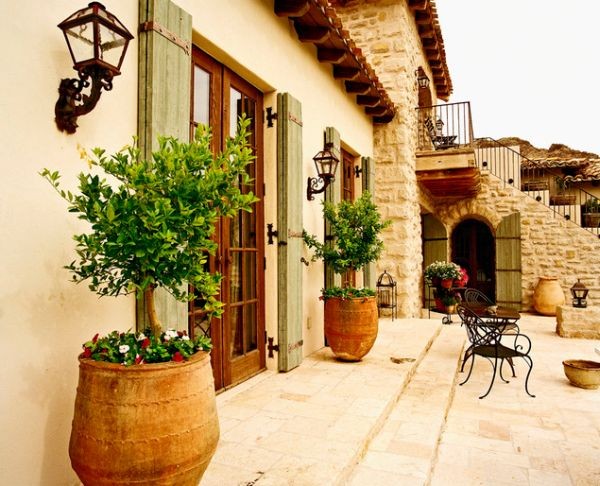 A special touch is a colored door with plants and minimalist decor.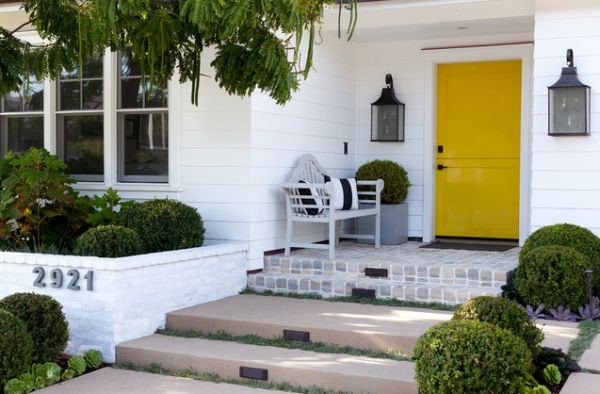 Advertisement
Stairs can serve as a support for plants.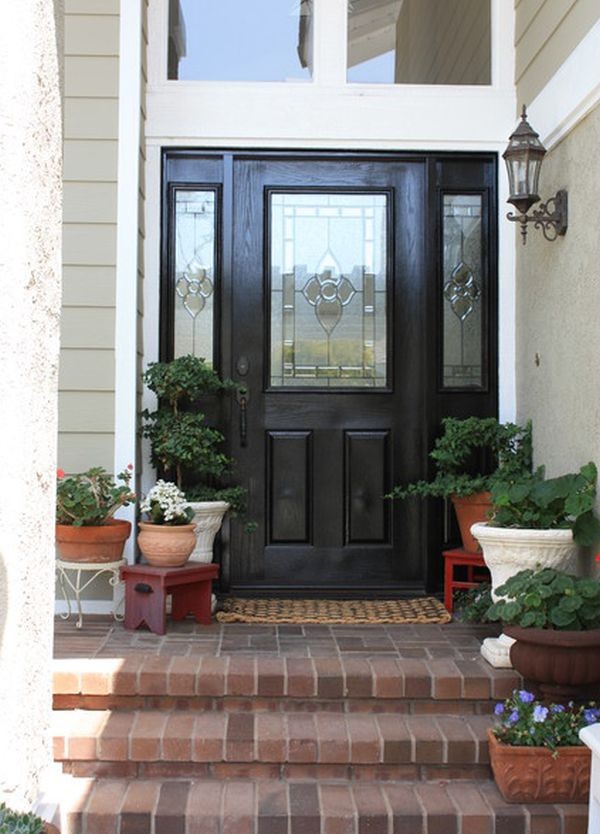 Here's how to create an exotic atmosphere.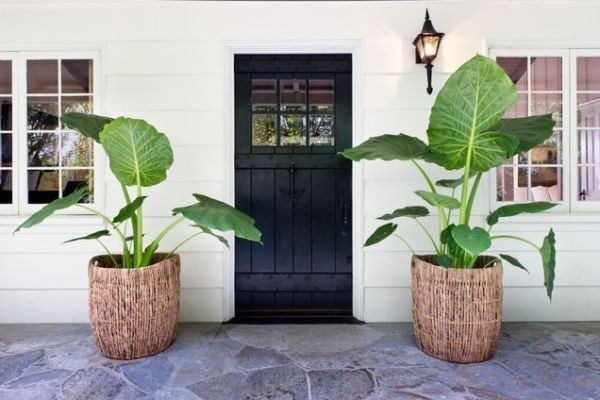 The most appropriate way to welcome guests is by taking special care of the entrance to your house!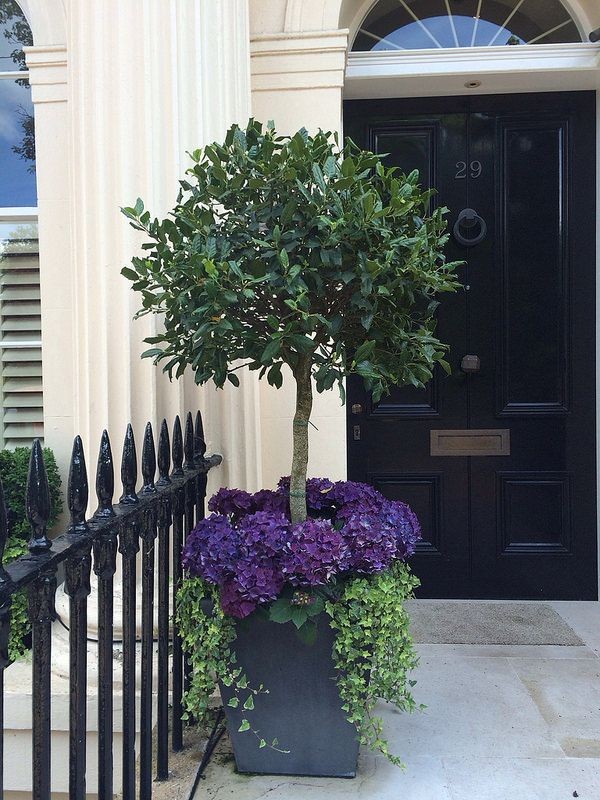 Surely your house will not go unnoticed!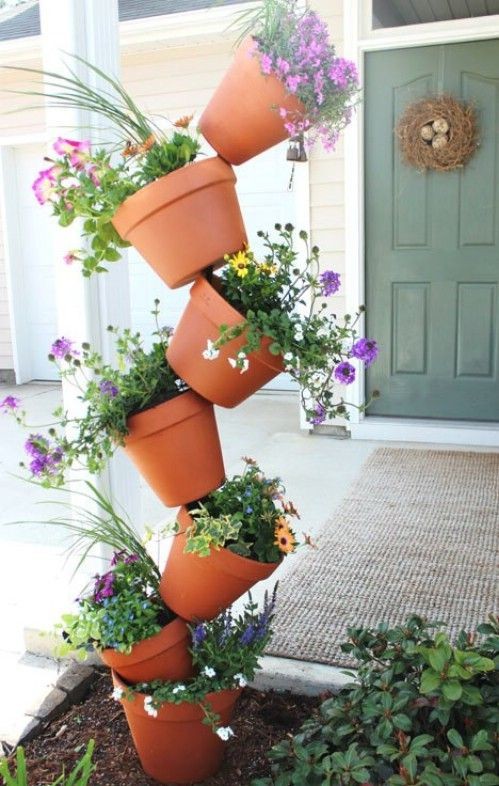 An explicit invitation to enter!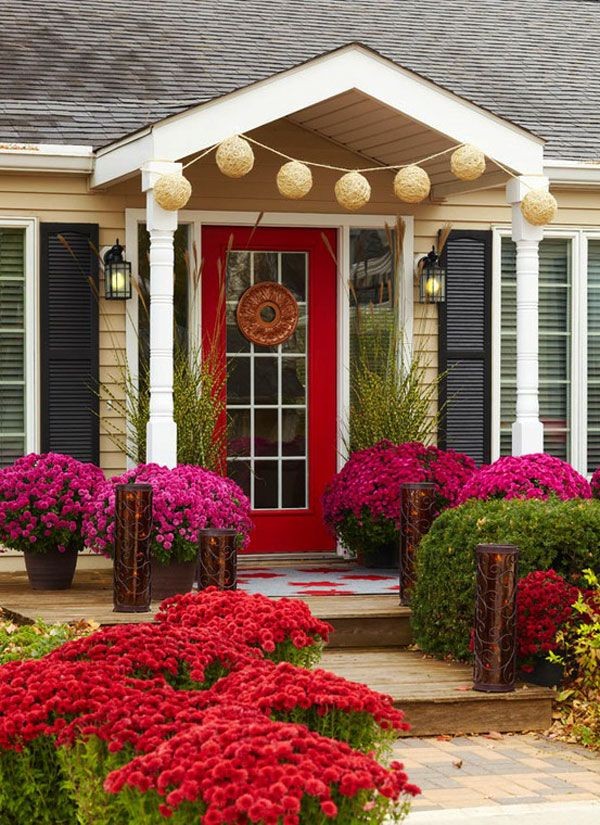 Splashes of vivid color for the vases and the door.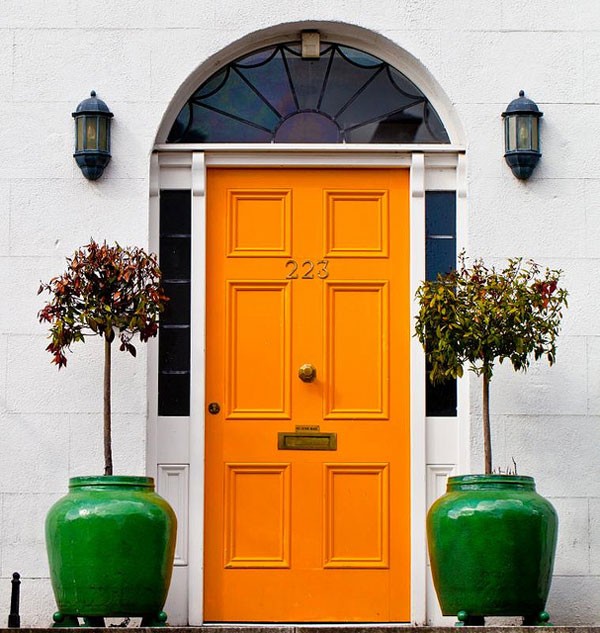 Another idea is a vertical garden, which is not bad!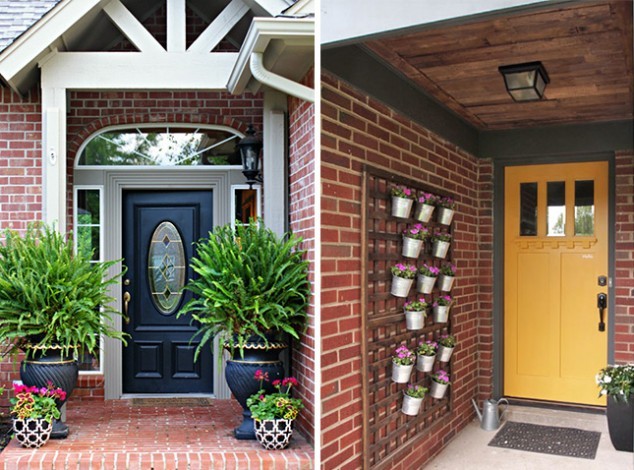 A romantic atmosphere.