15 easy do-it-yourself projects that will give your home a real touch of class!
1. Dorothy's famous magical shoes in "The Wonderful Wizard of Oz".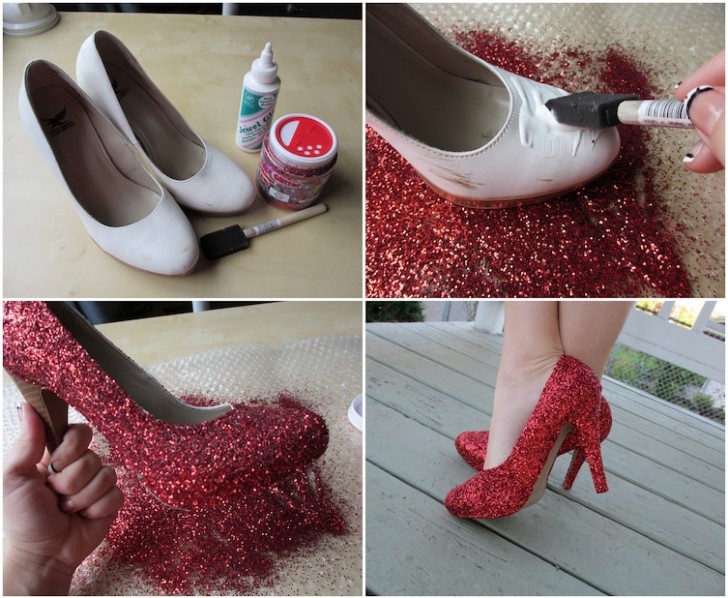 2. A tree-like sculpture as a design object ... Created by you!
3. Custom-made jute placemats with pithy comments written by you!
4. Original multicolored glass dishes.
5. Here we see "Honeycomb" floating wall shelves in a beautiful pastel color that you can make according to your personal need and tastes!
6. Glass bells made from empty glass jars.
7. Decorative balls for your common living areas.
8. Do-it-yourself lavender-scented candles.
9. And what about these beautiful personalized painted plant pots?
10. This project will certainly captivate you even if it were just for the colors that you use! From a ukulele to a pineapple with the right color and design choices!
11. Do-it-yourself wooden stamps to keep children entertained.
12. A beautiful two-colored picture frame.
13. Create a terrarium from assorted glass picture frames. Here is the beautiful result!
14. Create a mobile art sculpture for a baby ... Or for yourself!
15. DIY apothecary jars for bath salts or as an elegant container for the living room.