20 anonymous photos that the "panorama" function transformed into authentic masterpieces
1. Today my head went for a walk.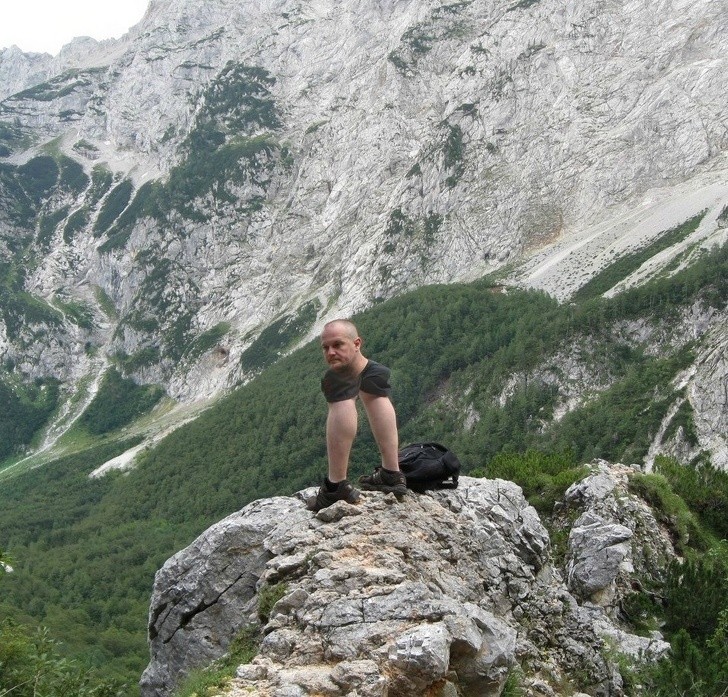 2. Is this the trick for catching more fish?
3. Being an integral part of the landscape.
4. Vertical panorama --- here is the result, when the subject is a bonfire!
5. Panorama mode + a goat on the move = a funny photo!
6. The panorama mode also has a way of modifying human bodies ...
7. ... But we don't think that the result is to your liking!
8. Three-headed dog.
9. When the result becomes something terrifying.
10. Four-legged animals that turn into giant earthworms.
11. A photo with two of my typical poses --- that panorama mode knows me very well!
12. With this mode it is even possible to imagine apocalyptic futures!
13. Meditation and dialogue in a single click.
14. Panorama mode used on my cat and I LOVE the result!
15. When you are taking a panorama photo of the landscape and a person suddenly enters your field of vision ...
16. Dematerialization in progress, for her!
17. Funny but not very pleasant effects to look at!
18. Tower Bridge is about to fall down!
19. From dog to a tapir in one click!
20. For true lovers of surrealism ...