Social media vs. reality: 15 fun photos show "behind the scenes" of some terrific shots
1. When you are single and you invent these tricks to show that there is at least one woman in your life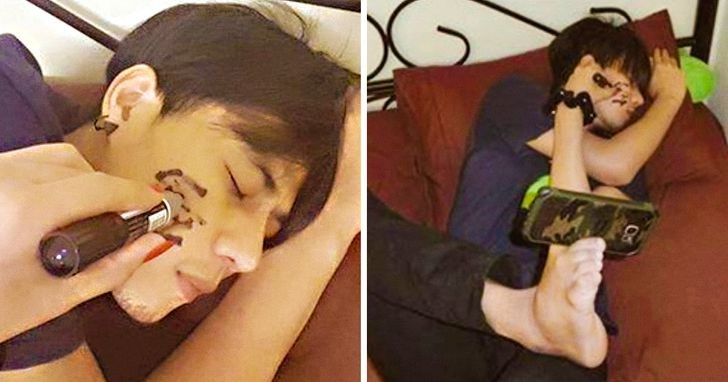 2. "Girls, belly in and hold your breath for a while ... done? Ok now we can relax and have a drink"
3. As you can see, this photo was anything but spontaneous
4. Even if they were shot at two different times, all of this shows how Photoshop is a great invention
5. Taking a good photo takes a lot of effort
6. Perfection doesn't exist ... but you can use clips like these!
7. The right angle works wonders ...
8. The truth is, it's decidedly cold!
9. My beautiful cat vs my everyday cat
10. This guy must be a champion at holding his breath ...
11. When creativity is everything ...
12. Maybe she wanted to fool someone in particular ...
3. Sometimes you just need to get your hands dirty ... and carve a pumpkin
14. A truly fascinating psychedelic effect
5. Nice picture, right? All thanks to a colander!