Makeup for men has arrived and this new trend seeks to promote gender equality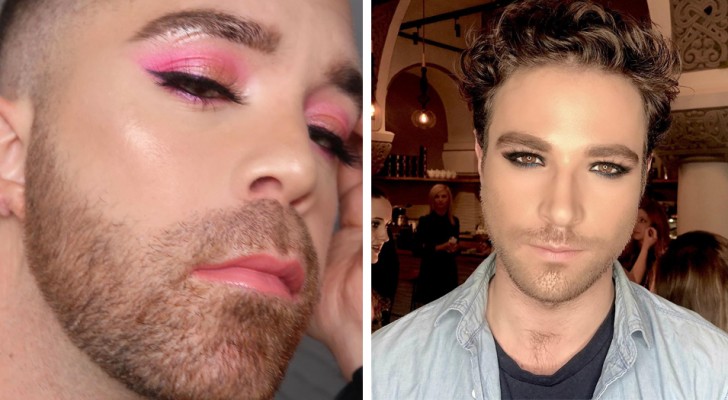 Advertisement
In the world, things are constantly evolving around us and fashion, like everything else, is one of those aspects of our lives that is continually being transformed, always in search of the "new" and "beauty" to be imitated.
Consequently, no one is scandalized, therefore, if something that was fashionable last summer, is already a thing of the past.
The new trend of 2019, however, could be more surprising than usual, because it deals with "makeup for him."
"Makeup for men" is a proposal that seeks to give freedom to the male gender and that wants to change the cultural and educational attitudes in the field of cosmetics.
The MAC cosmetic company slogan is: "All ages. All races. All sexes.".
via Cosmopolitan
Advertisement
As the artistic director of the MAC explains, Maite Tuset, to the specialized media, it is a cultural and educational problem, in that we are educated in such a way that women suffer from the pressure of having to use cosmetics, but this is not so for a man who would like to improve his physical appearance.
For celebrities, excessive and even bizarre makeup has never been a problem - just think of the great rock stars of the past to observe how, even at other times, men have always used cosmetics to decorate or embellish themselves and go on stage.
However, MAC's current proposal is to allow anyone who wishes to highlight their own characteristics, correct some skin imperfections or emphasize their eyes, to use cosmetics without fear of being pointed out in a way, that could sometimes even be offensive.
MAC's collection of men's makeup products has been available in stores since 2019.
Advertisement
What do you think of this new trend?