Some ideas for your terrace or garden that you cannot wait to put into practice!
A few decades ago, ideas for do-it-yourself (DIY) projects could be handed down mostly through direct encounters between people.
However, today the development of the Internet and platforms dedicated to DIY fans has allowed a widespread exchange of knowledge, to the point that each of us can share our creations with people living on the other side of the globe.
Profiting from this opportunity, we have collected 20 DIY upcycling and purely creative ideas that will certainly whet your appetite!
1. Store preserves like a real pro!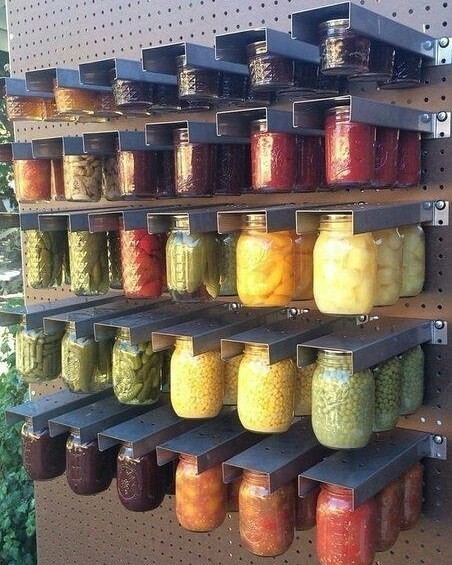 2. A truly original planter
3. Never more suffering plants!
4. An idea for those who have the space
5. A fantastic firepit!
6. This fence is one of a kind!
7. More ideas for cultivating plants
8. Creative upcycling provides a clever way to roll up and store your garden hose!
9. If you don't have a sprinkler --- use a plastic bottle!
10. Use strawberry baskets to hold herb pots
11. Upcycled tin cans used as flower vases
12. A wall for storing just about anything!
13. Who wouldn't want to have lunch on a table like this?
14. A wall with built-in planters
15. Ideas to add a touch of color
16. A tree trunk transformed into a lamp!
17. Simply said ... Wow!
18. Environmentally friendly
19. A greenhouse that is beautiful to see
20. Simple and delightful