Brother and sister take the center of the rink and conquer the public with their unique performance
In figure skating, the choice of music on which to perform the dance routine is important because, in addition to technical skills, athletes must demonstrate that they have created a suitable choreography and move in time with the music. 
This couple composed of John and Sinead Kerr, a Scottish brother and sister ice skating team, for example, decided to perform to the tune of popular songs of their country of origin while wearing the typical Scottish clothing.
Their skating and dance moves, however, are anything but conventional and in fact conquer the public!
We are at the 2008 World Figure Skating Championships and the Scottish duo takes the center of the skating rink.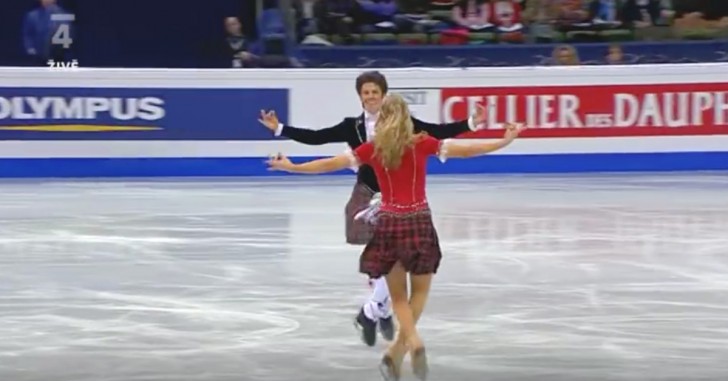 As their clothing has announced, brother and sister decided to pay homage to their country by performing to the music of Scottish folk songs.
Between awesome acrobatics and face-paced skating, even if they do not conquer the podium, the Kerrs manage to finish the competition without mistakes and to the applause of everyone present.
Here is their stunningly beautiful performance!