He built a 150 sq. ft. (14 sq. m.) house to avoid paying expensive dorm fees -- its interior will amaze you!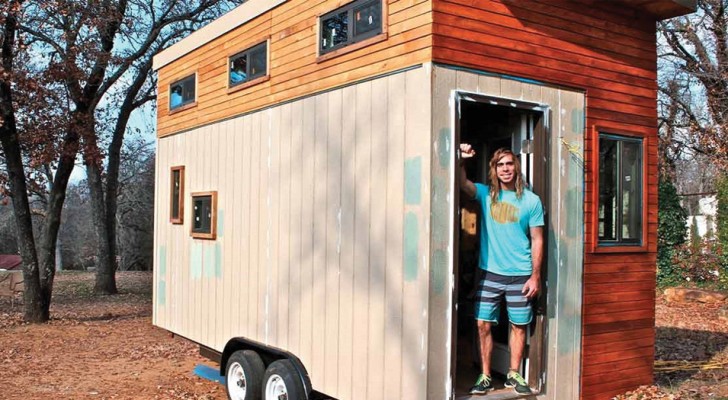 When Joel Weber, a student at the University of Texas at Austin, started building a tiny house to escape the grip of debt and high rent, he probably did not think that his initiative would become a life project, an example, and an inspiration for thousands of people. 
His tiny house, which looks like a child's dream come true, offers almost all the comforts of a normal home with a realization cost of around $13,000 and maintenance costs understandably reduced to a minimum.
The only negative? The toilet. For now, Joel has not yet solved this problem, so he is forced to use external services. It may sound like a hassle, but if you need to get rid of mortgages, utility bills, and neighbors ... maybe it is worth it.
via Telegraph.co.uk
Advertisement
The house measures 150 sq ft (14 sq mt), a tiny space where, despite the size, Joel has managed to make a home for all intents and purposes.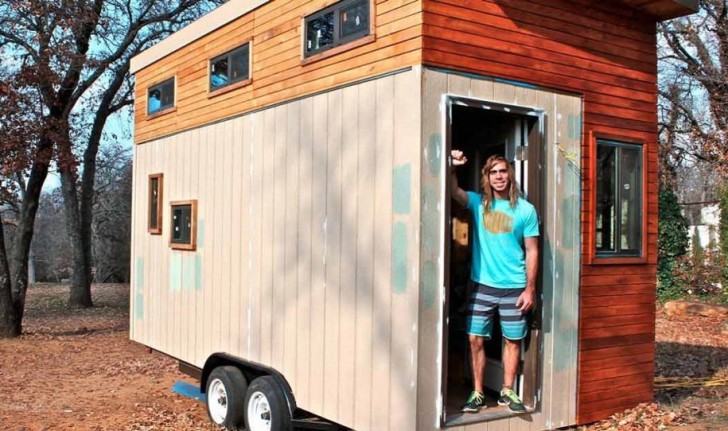 Joel constructed in person, step by step, what would become his home during his university studies.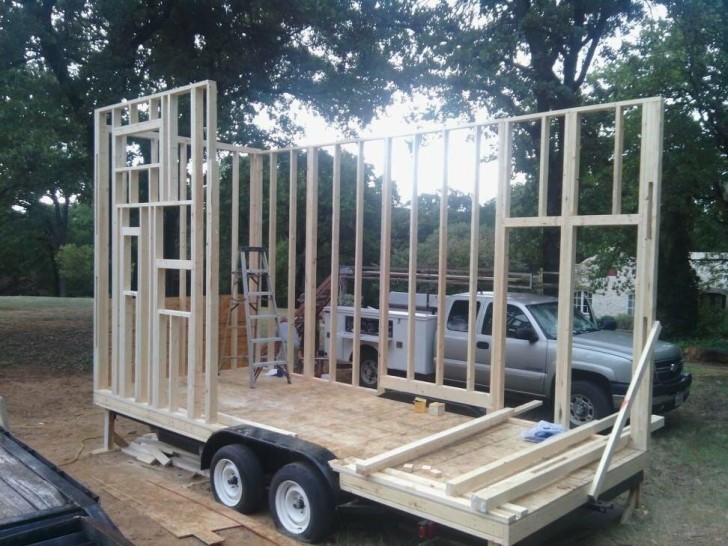 Advertisement
Joel managed to optimize the space by creating a mezzanine that divides the living area from the sleeping area.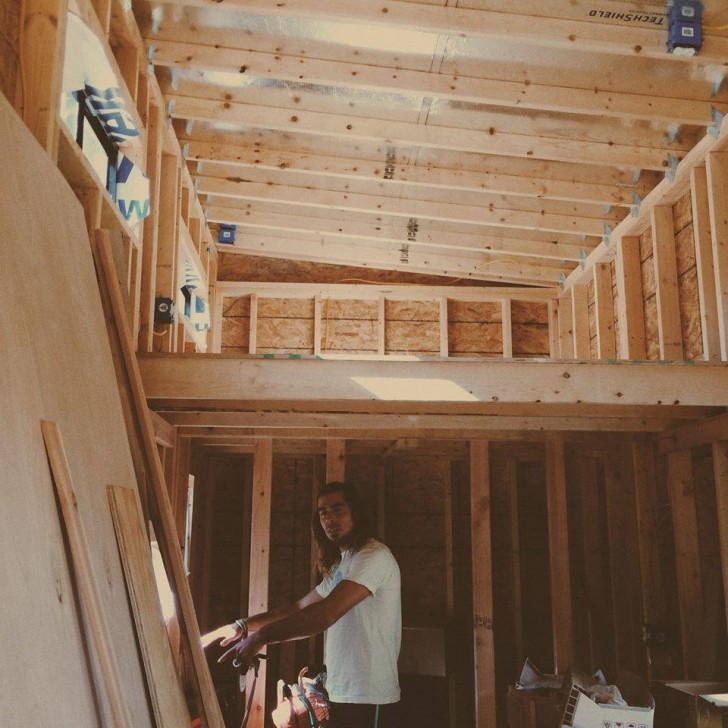 The external appearance is very attractive and alludes to the rustic and minimal style of the interior.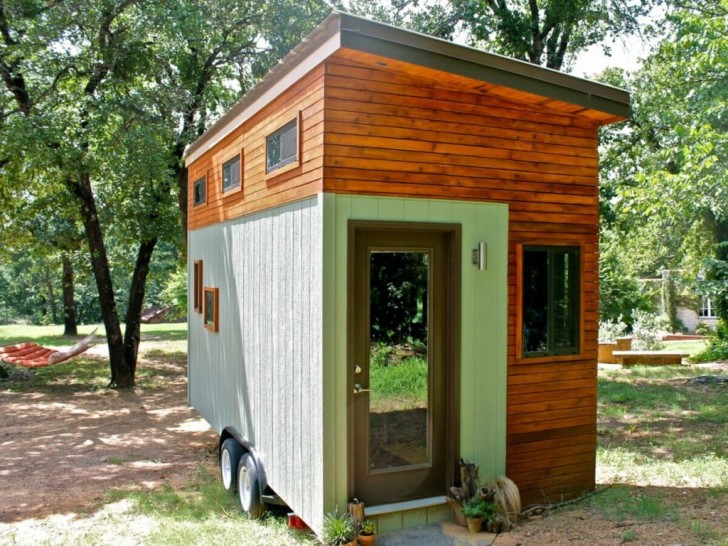 On the ground floor are the living area and the kitchen. In addition, there is also space for receiving a few guests.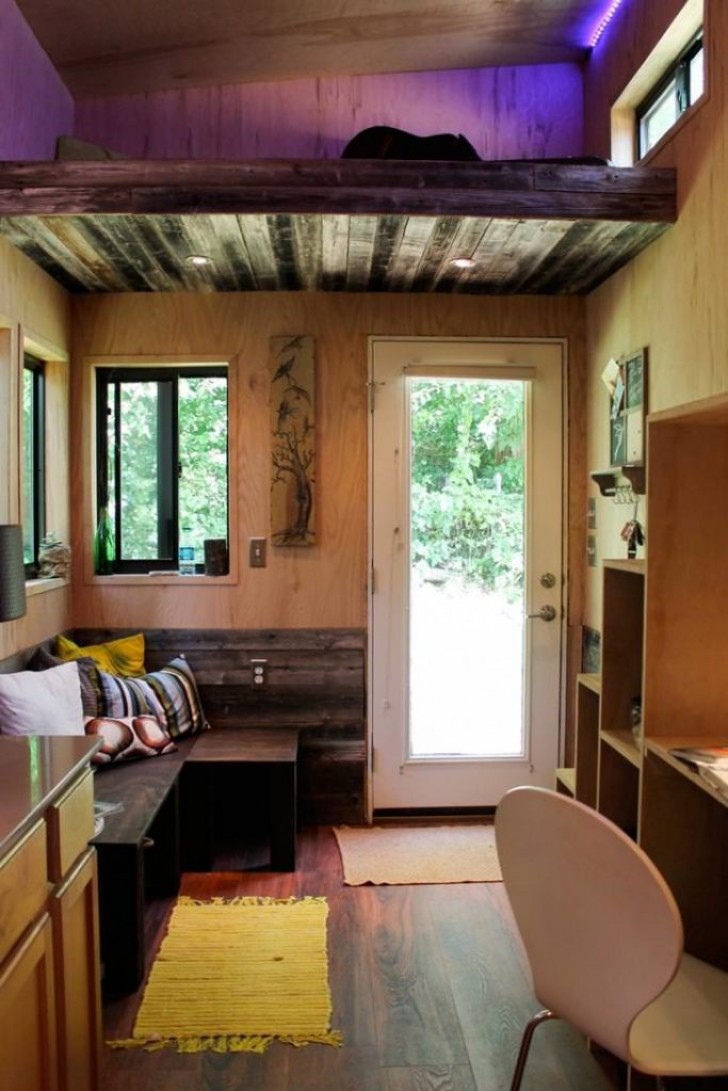 Advertisement
In such a small environment, it is necessary to exploit every corner and space. In fact, the staircase that leads to the upper floor, for example, is at the same time also a desk, bookcase, and storage space.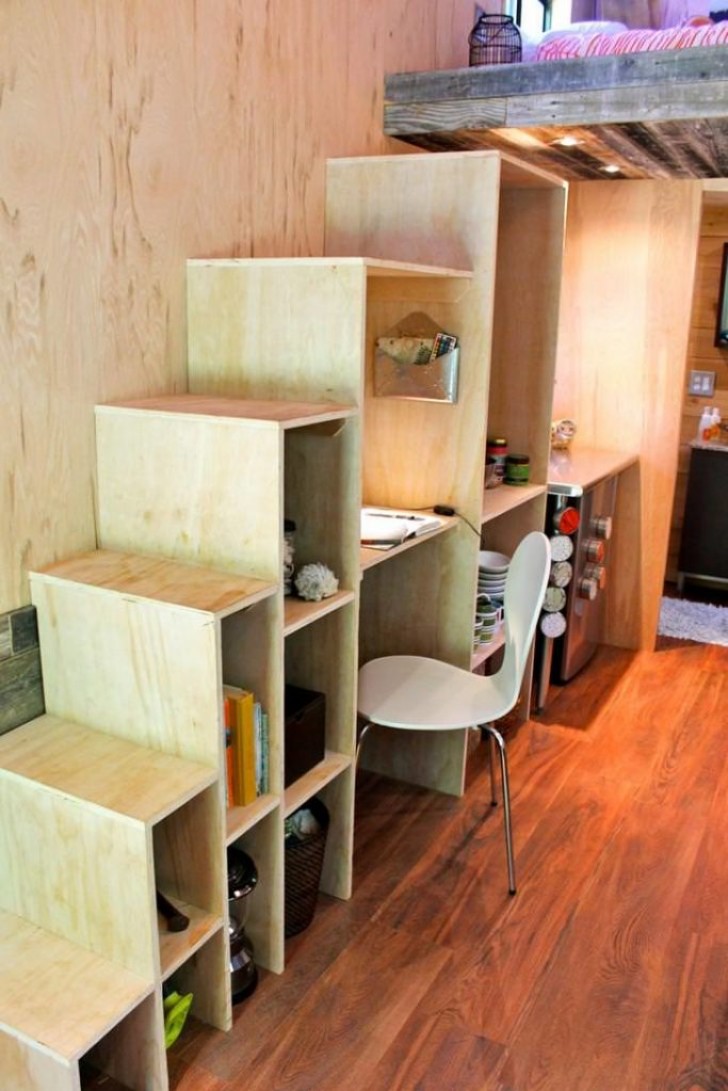 The internal brightness is guaranteed by the windows that are on both sides of the house.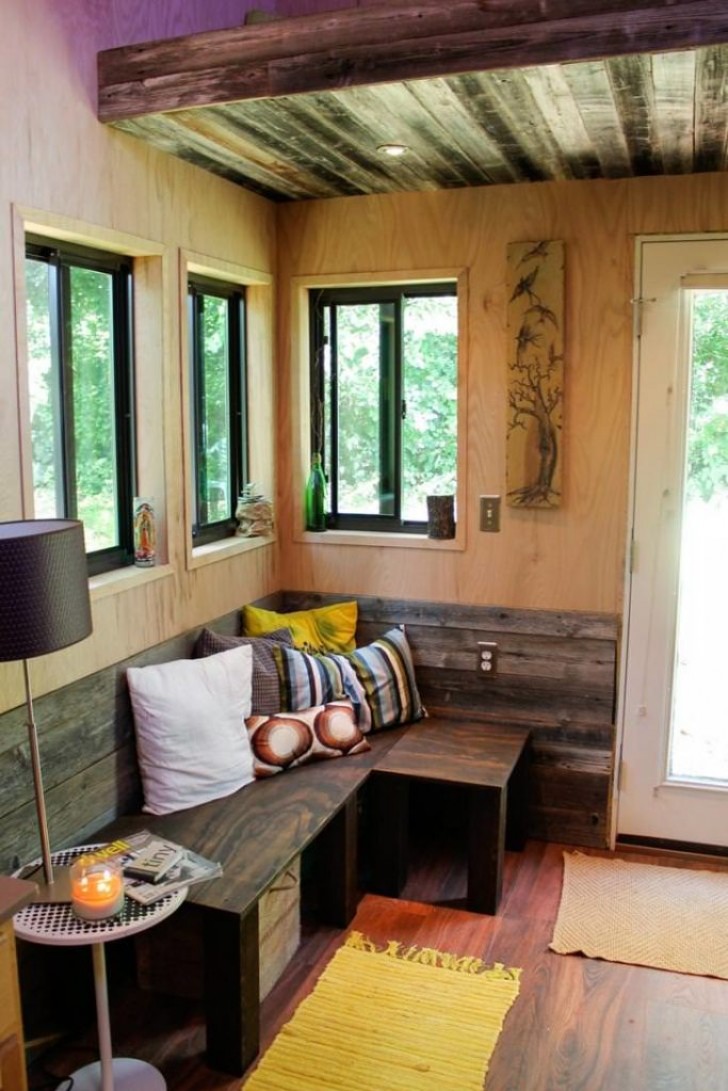 Advertisement
The bathroom is very small, but with everything that is needed for personal hygiene.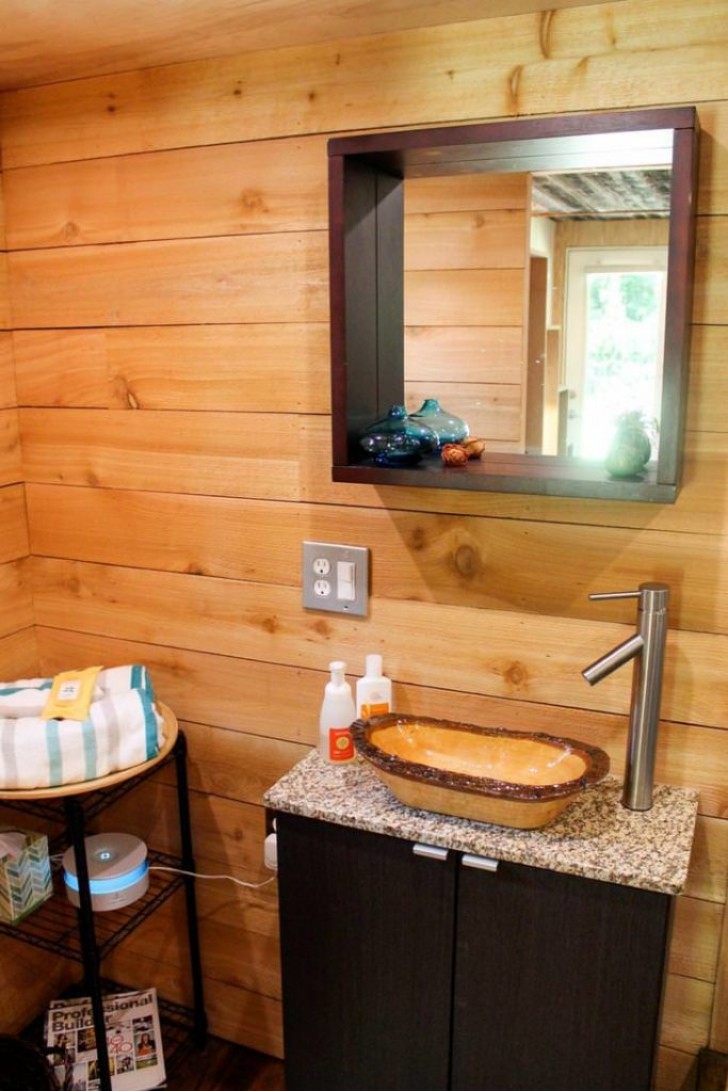 On the upper floor there is the sleeping area, that is to say, a bed and a small wooden chest for clothes.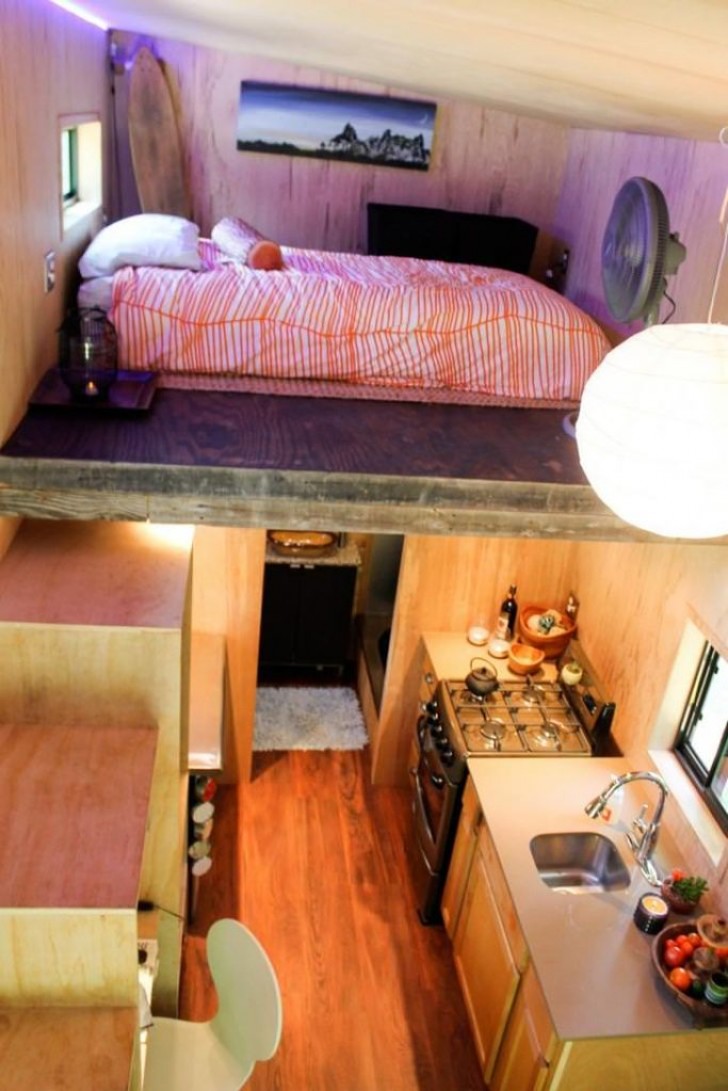 Advertisement
The cooktop has four burners, enough to prepare several dishes at the same time. In addition, there is an oven and sink with a single tank and drain.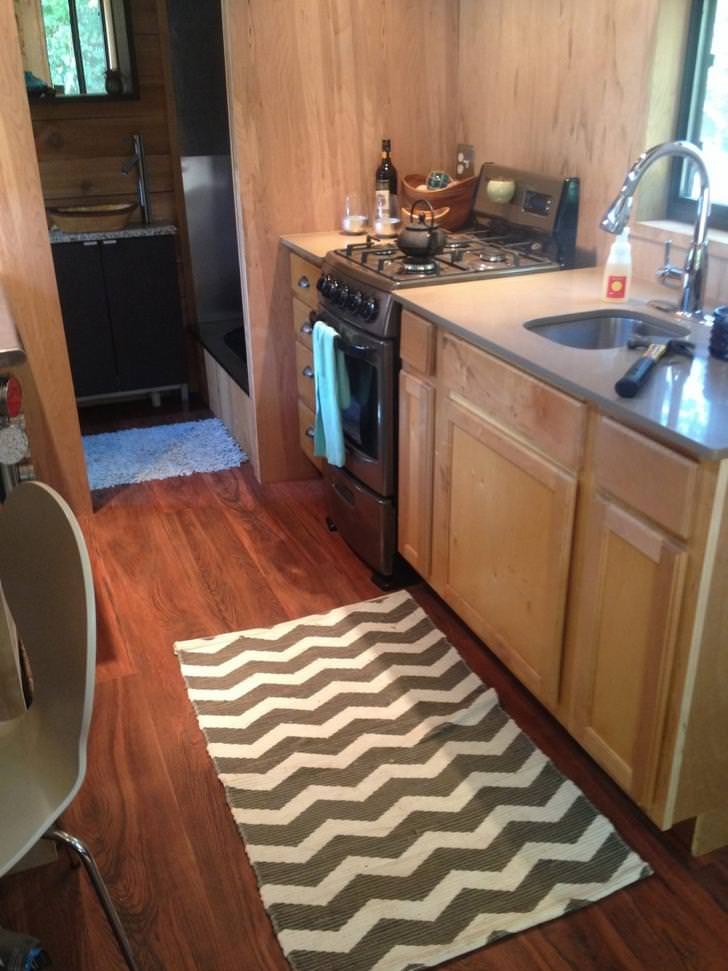 Surely there are more comfortable houses than Joel's tiny house ... But is that not outweighed by being able to move and go anywhere you want and save money at the same time?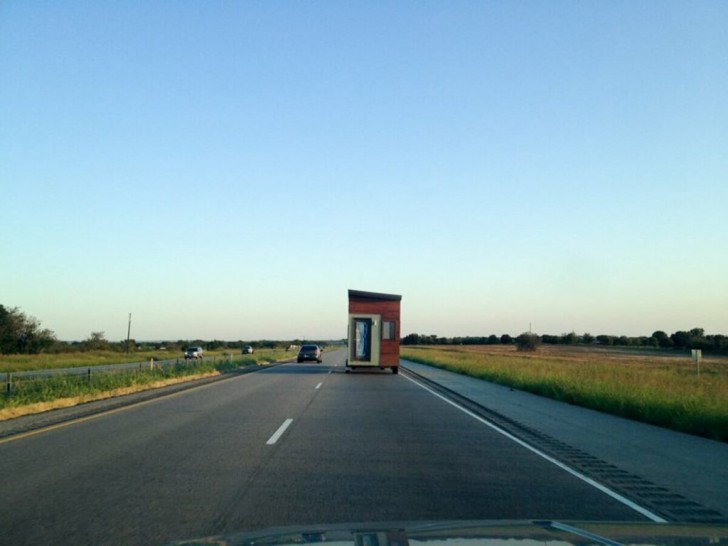 Joel is fully satisfied with his choice and what he has built. Apparently, it has become an inspiration for many other young people who do not intend, or do not have the ability, to pay exorbitant amounts to rent a house or an apartment!