A Russian tourist gives birth in the waters of the Red Sea and a Facebook user captures the moment!
Looking out from the balcony of a house and finding yourself witnessing the birth of a baby in the sea is not something that happens every day!
As a matter of fact, the girl who happened to witness this curious event did not miss the opportunity to take some photographs.
The incident occurred in Dahab, in the waters of the Gulf of Aqaba (Egypt), and it featured a family of Russian tourists who had planned the event to satisfy this very unusual but explicit request of the mother-to-be.
From the balcony of her uncle's house, a Facebook user captured the moments immediately after the birth.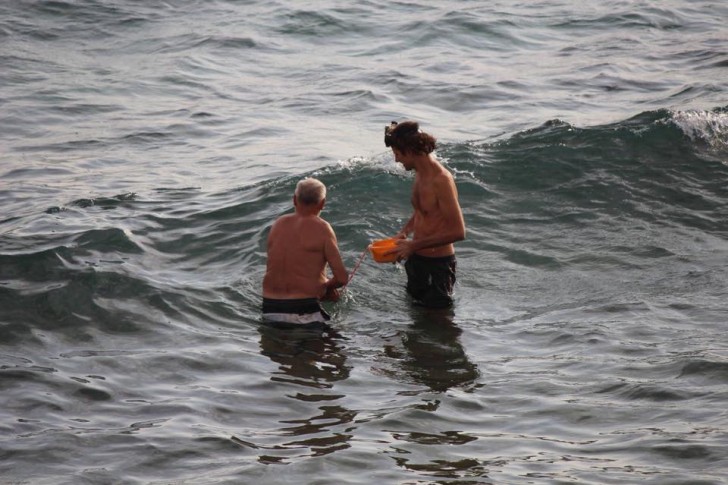 A few minutes after giving birth, the mother comes out of the water.
The person holding the baby (still attached to the placenta) is the doctor specializing in water births who had followed the couple and he is also aided by the woman's partner.
Although no further information has been disclosed, the people on the beach have reported that it was a birth that was assisted by a doctor. Moreover, this method of water birthing had been performed exactly according to plan.
The whole family, apparently all of them were Russians, gathered on the beach to take some pictures and start their lives together as a family of four. Everything seems to take place in absolute calm and tranquility.
Those who were passing by commented that everything was done peacefully and that both the mother and the child seemed to be doing well.