19 images that show the cohabitation between siblings in a very realistic way
Here's what an older brother does when his little sister takes a nap ...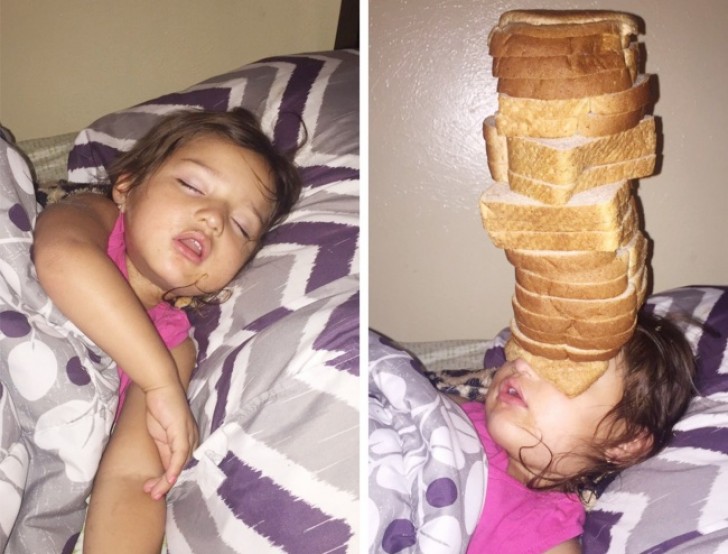 "My parents still have not realized that I have replaced my sister's photo ..."
When there are three siblings, it is always the youngest one who suffers the worst fate!
For revenge, this girl cut the bristles off her sister's toothbrush.
This brother has never given his sister a gift for Christmas, but this time he decided to make an effort ...
Revenge in 3 ... 2 ... 1 ...
This boy's sister loves her cat madly, so he gave her a trolley that can make her happy even when she has to go away.
"Siona, I bought you this because one time, I went into your room and it smelled like death!"
"The subliminal messages from my parents to reiterate the fact that I am the only one in the family who is still single ..."
Nothing strange in this picture ... Well, almost.
A girl who was moving house asked her sister to help her pack up objects for the move and this is what she found when she came back home ...
Frightening!
"My brother is taking care of my little dog while I'm away --- he sent me this picture ..."
By the way ... fighting and bickering between siblings are common also among dogs!
"If you drink this, you will be murdered!"
The fights between siblings to try to get to the passenger's seat first ...
"My sister's gift for my new home ... and I hate cats!"
"I went on a school trip and when I came back home I found my room like this ..."
"My sister wants to become a nail artist and so she asked me to let her practice on my hands ..."