Plastic crates can be reused in many ways --- Here are 14 original ideas!
To transport and package our consumer goods, we produce tons of plastic waste every year, most of which are not managed by an effective disposal program (not yet, at least).
For this reason, besides strongly promoting and pushing recycling policies on a national basis, we all can in our small way prolong the life of plastic objects for as long as possible, using them and reusing them several times.
Take for example the colored plastic storage crates that are used to transport milk cartons or other foods. Did you know that they can be useful for creating many household items?
Their bright colors will give a touch of cheerfulness to the home environment, and it will be easy to arrange them to create even furniture. Here are some interesting ideas to draw inspiration from.
1. An imaginative wall unit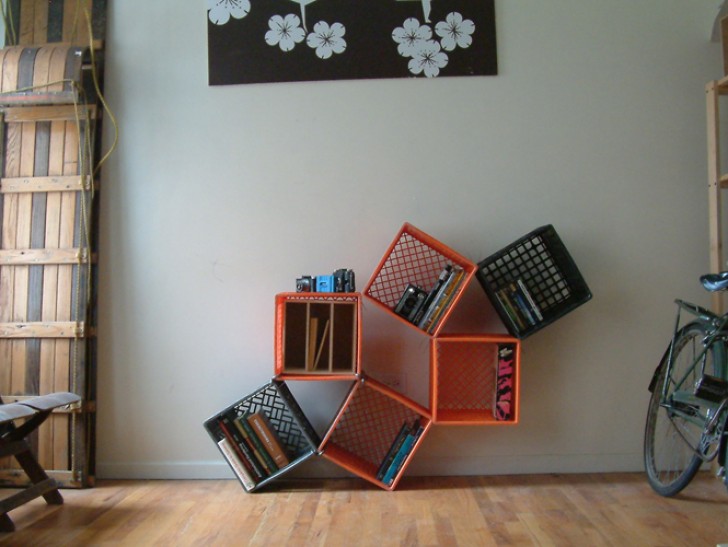 2. A simple but effective bedside table
3. Or as a piece of furniture to hang, with a curious geometric shape
4. A storage case for vinyl records (or documents in general)
5. An incredible chair
6. A colorful piece of furniture for the living room
7. An open wardrobe
8. The base for a bed
9. An original chandelier
10. An old classic --- as a bicycle shopping cart
11. A home garden
12. A magazine rack with a unique style
14. A very simple do-it-yourself open wardrobe!