24 embarrassingly genius inventions that we would like to use every day!
1. Use the slide instead of the stairs? There is a great idea!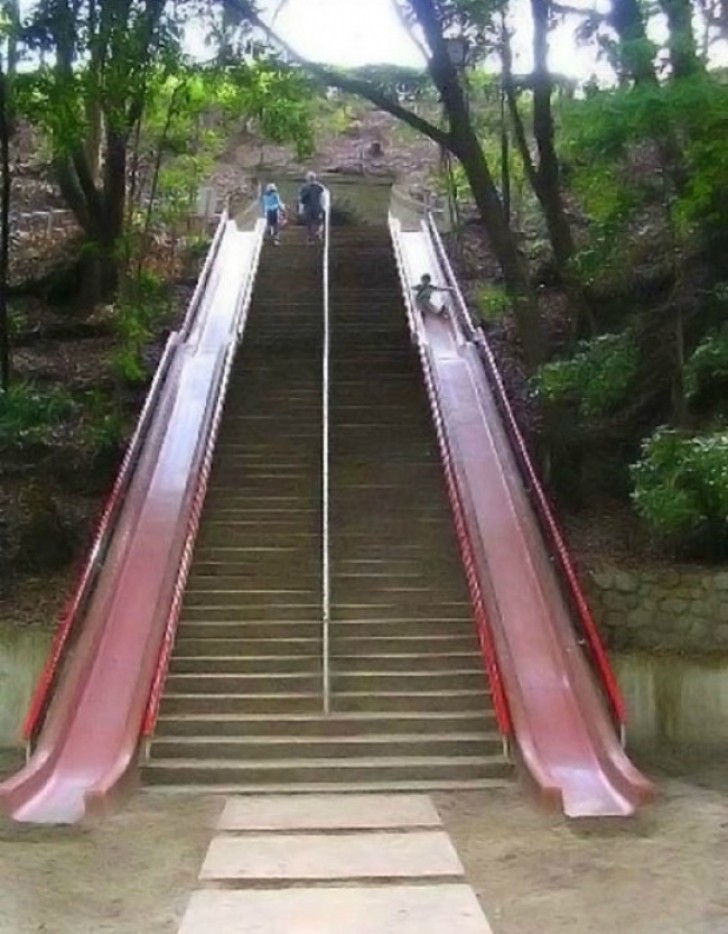 2. Not everyone will make a basket but the message is clear.
3. What would you say to washing your hands directly in the toilet stall? Even the hygiene of the handles in the bathroom would benefit!
4. Do you want to keep your drink warm? Place the cup on the side with the red circle. Do you want it cold? Just flip the gadget!
5. Hot pizza express when you want (in regards to the quality we give no guarantee).
6. No-tangle zipper headphones!
7. This insert tab helps to easily extract all the potato chips.
8. How to spend two hours in the bathroom without realizing it.
9. I really want that color ... Just put the marker near any color to acquire it!
10. A no-drip tea or coffee cup
11. Just remove the part to be cleaned and wash it!
12. Showerhead with a wireless speaker to listen to your favorite playlist while showering!
13. Already we see you imagining your next long and relaxing hot bath.
14. All objects neat and ready to use with the help of these colored magnets!
15. You did not know it but it already exists! Yes, here is the gadget that cooks eggs perfectly!
16. Do you agree that traditional extension cords are ugly and easily tangled? Ok, tell us what you think of this solution!
17.The popcorn bowl that filters and collects unpopped kernels.
18. How many times have you risked burning yourself trying to keep a hot iron from falling?!
19. The mirror that turns into an ironing board.
20. Where was I reading? With this bookmark, you will always find your place, even down to the last line read!
21. This door for public toilets is designed to be opened with your foot!
22. A simple applicator that turns a water bottle into a humidifier.
23. All subway grates should be made like this!
24. To comfortably rock both your baby and yourself!