This face cover is worn by Chinese women to avoid a suntanned face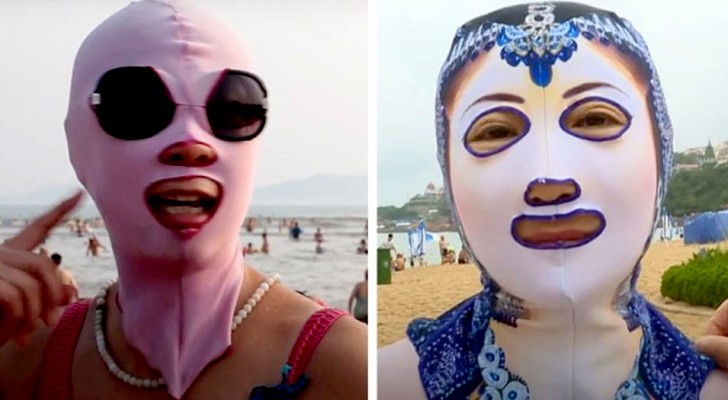 Advertisement
Summer is the season of heat, high temperatures, sun, sea and beaches: who doesn't like to go to the nearest beach to swim in the blue waters, to bask under an umbrella and work on their tan? We all crave a day of relaxation like this, yet we should be careful of the negative effects of the first sun: our skin doesn't necessarily react positively to tanning, so it is important to know how to protect yourself from the sun's rays with a suitable cream or try not to expose our body to the great heat for too long.
via Vogue
Advertisement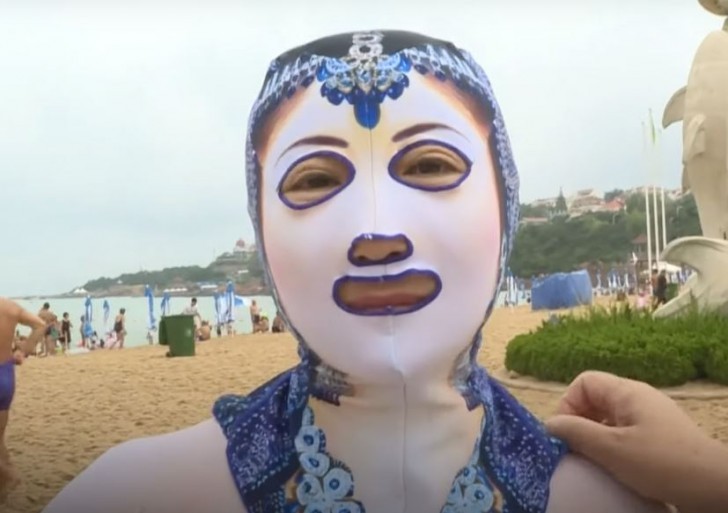 South China Morning Post/Youtube
To avoid unpleasant and unexpected tans, someone in China has thought of a summer invention that is making many women in the Asian country happy: we present the so-called "Facekini", that is a covering made of spandex, a particularly elastic material, which many women are using on the beach to cover their face and protect it from the sun's rays.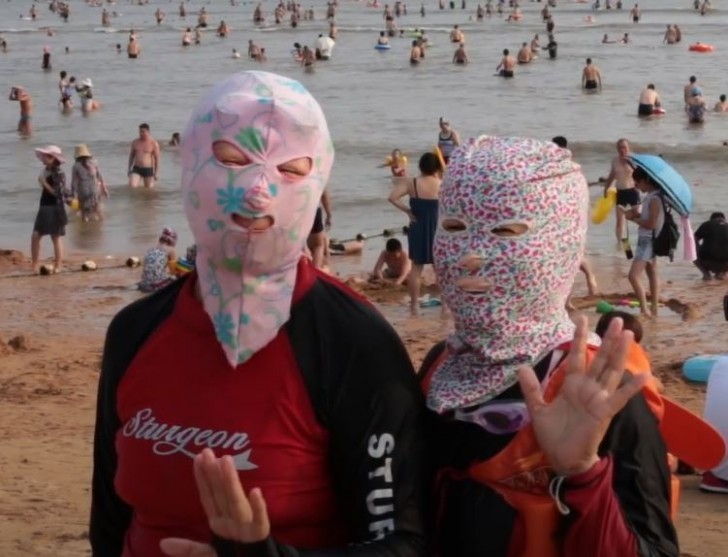 The idea of Facekini was born from a Chinese woman who had the idea of preserving the pale skin which is so popular with the inhabitants of the Asian country by creating spandex bikinis for the seaside resorts on the Qingdao coast, in the province of Shandong; However, there is a very specific reason behind this curious invention: according to Chinese belief and tradition, a clear and smooth skin corresponds to physical and mental health, while a darker skin color corresponds to illness and the idea of vulgarity.
Advertisement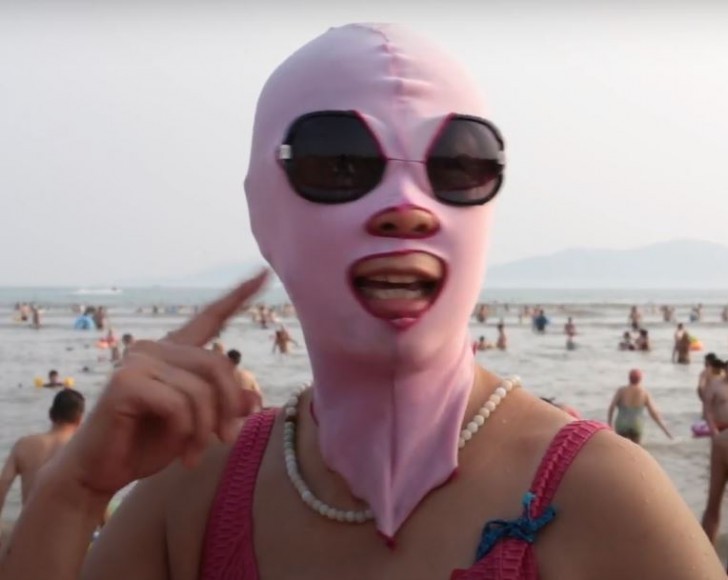 From a local invention, the Facekinis have quickly become summer accessories in great demand all over the world, at reasonable and cheap prices and for all tastes: from the most flamboyant colors to geometric shapes and the most fashionable patterns, now these bikinis for the face have become indispensable for many Asian women!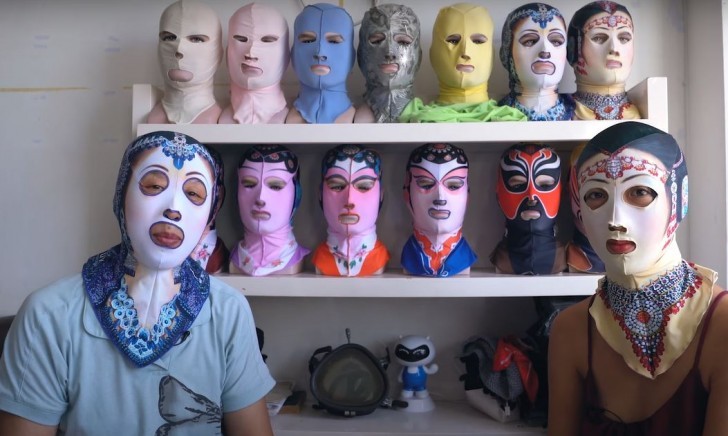 It does not matter that under that accessory the heat and above all the humidity must be difficult to endure, the Facekini is the only safe protection from the sun's rays; only in this way will the face not get tanned and will not acquire the proverbial dark color that is typical of the body of a person who has been exposed to the sun for a long time and has basked on the beach.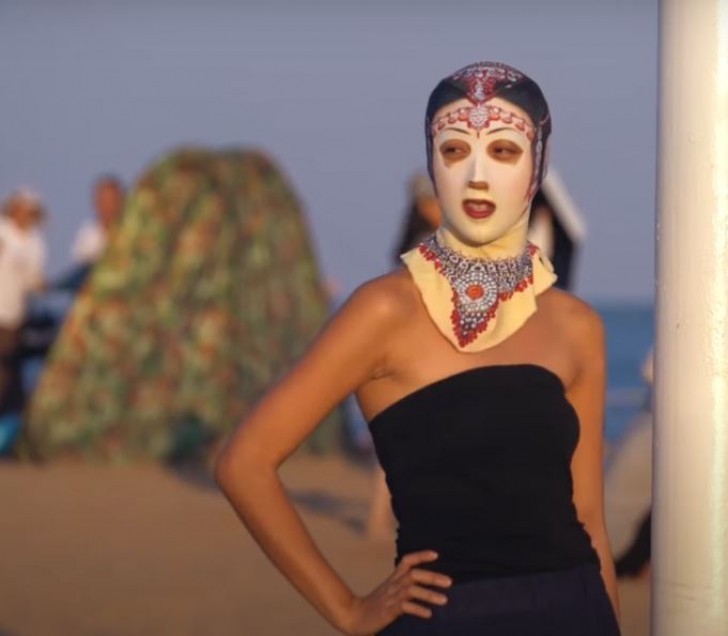 Now, the fashion for the Facekini seems to have conquered the whole of Asia, and who knows if it will be a passing trend or if these beach accessories will evenmake inroads in Western countries over time ...
Advertisement
It must be said that this fun and colorful fashion that comes from China has left more than a few people perplexed, especially in the West: will the Facekini ever become popular world wide? Who knows!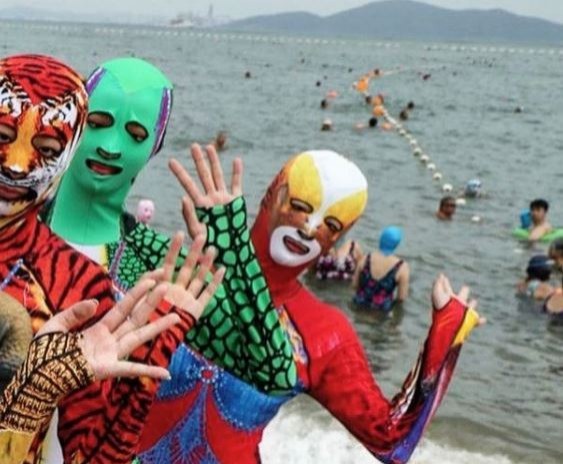 In the meantime, would you feel like wearing a bikini for your face in the blistering summer temperatures on the beach like these cute Chinese women do?