This market hung colorful umbrellas under birds' nests to protect the hatchlings from falling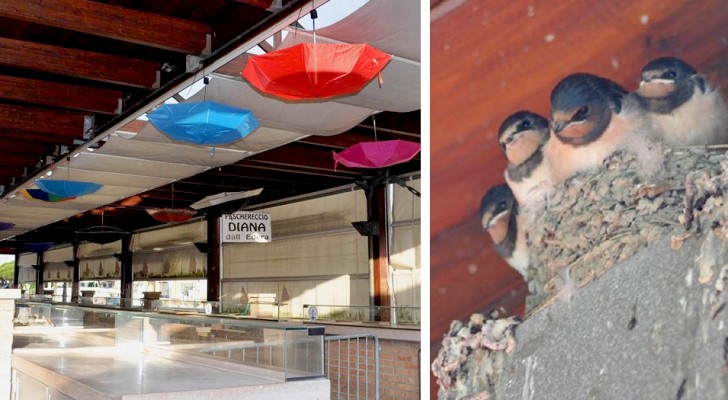 Advertisement
At a market in Cervia, Italy, vendors found a neat and colorful way to protect swallows that had built their nests in the woodwork of the market's ceilings. Afraid that the swallows' bird droppings might land on costumers, vendors hung a mix of colorful umbrellas from the ceilings. The idea was loved by costumers so much, that they shared pictures of it on their social media accounts, which quickly made their way around the internet. The pictures became so popular that LIPU's Bergamo chapter published them to their Facebook page.  
via Non Solo Animali
Advertisement
LIPU's Bergamo chapter made the following comment in their facebook post: "When living/coexisting together is possible. The market of Cervia was selected by several swallow families as the place to build their nests. It was inevitable that bird droppings would have found their way on the counters, but that didn't stop vendors with coming up with a solution. They hung umbrellas from the ceiling and, apart from catching bird droppings, they also have made for a more colorful and happy environment. We commemorate them on their cooperating and innovative spirit. A big thank you to Paolo Brignoli who, although on vacation, never passes up on the opportunity to share with us his beautiful photos.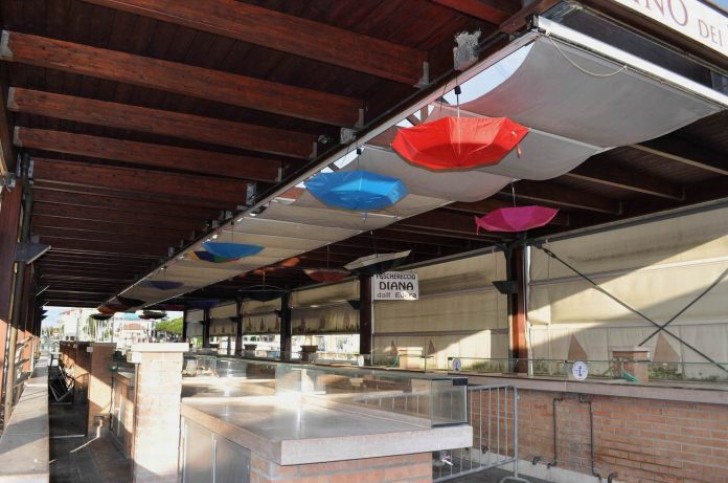 It was an ingenious idea for sure, and we can't have but commemorate the vendors ourselves for using coming up with such a colorful and fun way to protect these beautiful birds! Way to go!