10 useful and inexpensive ideas to improve your home using wooden pallets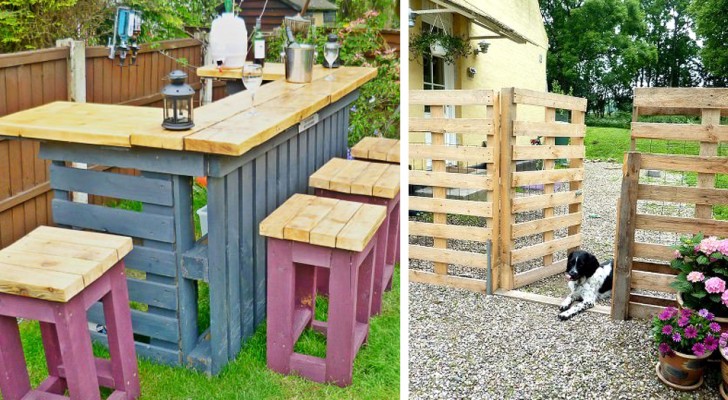 Advertisement
Although we are still far from conducting a lifestyle that is entirely sustainable for the environment, we must note with satisfaction that the culture of reuse or upcycling has become increasingly widespread in recent years.
This social phenomenon has been amply demonstrated by the incredible number of web pages and groups wherein people exchange ideas and tutorials.
In fact, there is a multitude of do-it-yourself enthusiasts in the world who can transform unused objects in the most imaginative ways, with amazing results. 
Therefore, in this article, we want to offer you a dozen ideas made with a common and widespread object that is both economical and versatile! Here are some beautiful things that can be achieved with wooden pallets.
Advertisement
1. A wooden pallet can become a multi-purpose tool rack for organizing tools and other objects.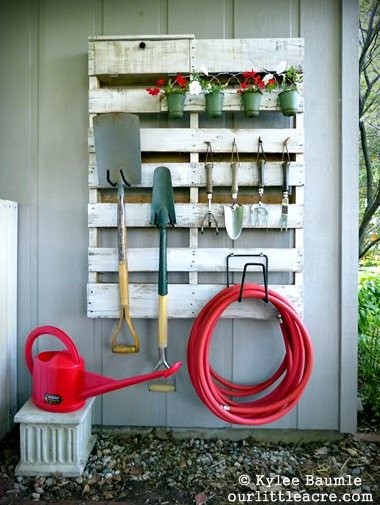 2. Some do-it-yourself enthusiasts can even create building structures, to be used as greenhouses or gazebos.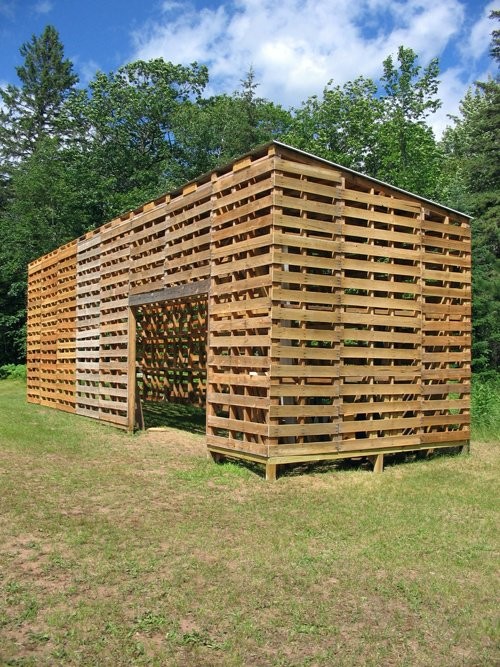 Advertisement
3. Wooden pallet boards can be reused to create outdoor furniture, such as this garden chair.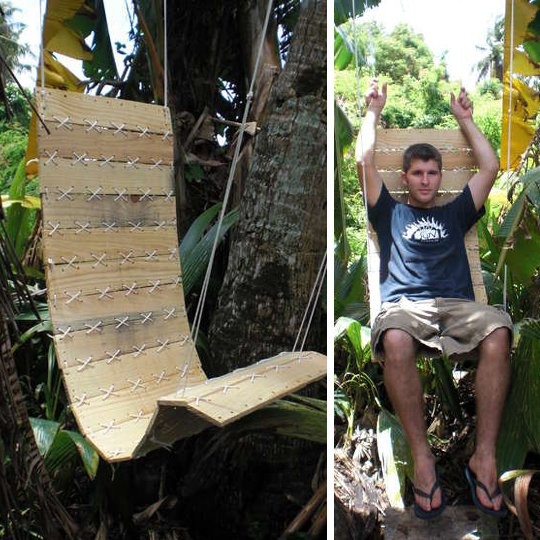 4. With extra finishing, a wooden pallet makes a good impression even in the living room. Here is an elegant small table with a glass top and castors.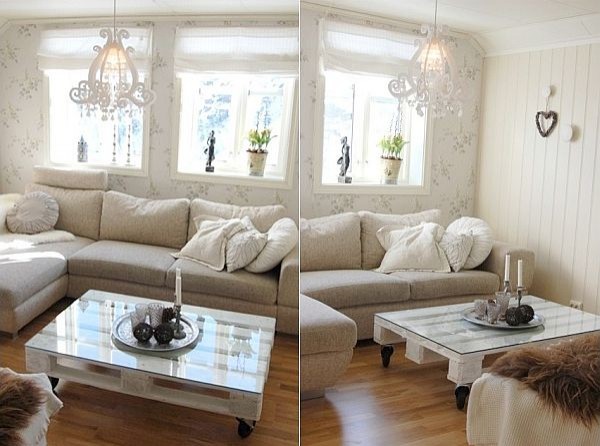 5. Ideas for a functional garden never end! Here is a corner bar built with wooden pallets at almost zero cost.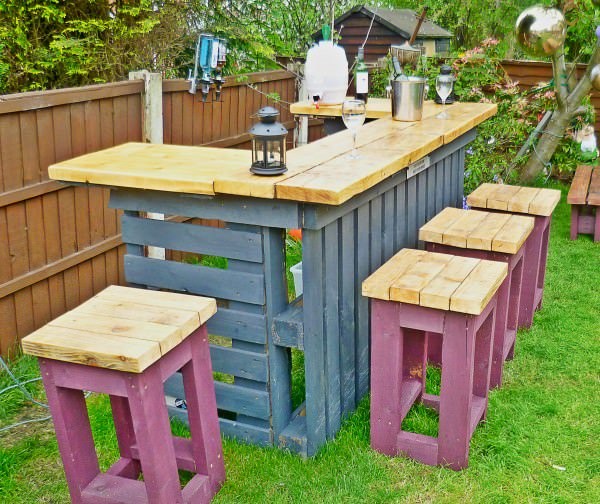 Advertisement
6. Just make the wooden pallets very smooth by using sandpaper, then paint them with transparent varnish ... and create a beautiful bed base!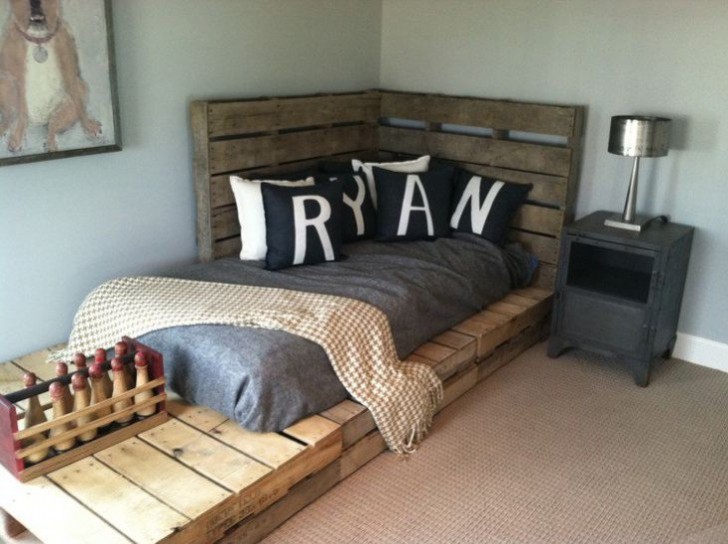 7. With wooden pallets, and in general all wooden containers used for packaging and transporting --- the ideas never end!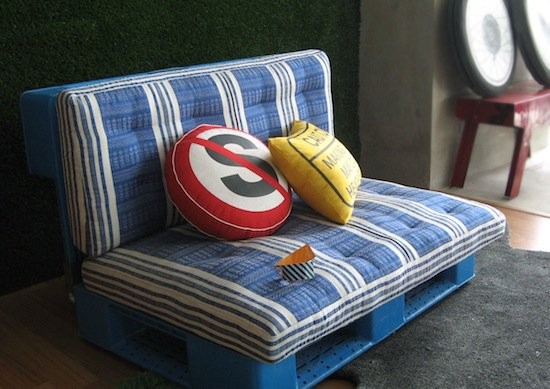 Advertisement
8. With wooden pallets, you can quickly create a fence to enclose spaces ... a decidedly economical and durable solution!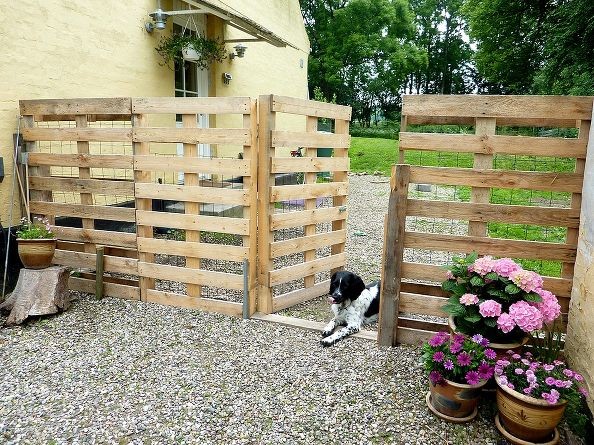 9. With a touch of creativity and extra craftsmanship, wooden pallets can become an integral part of your furnishing!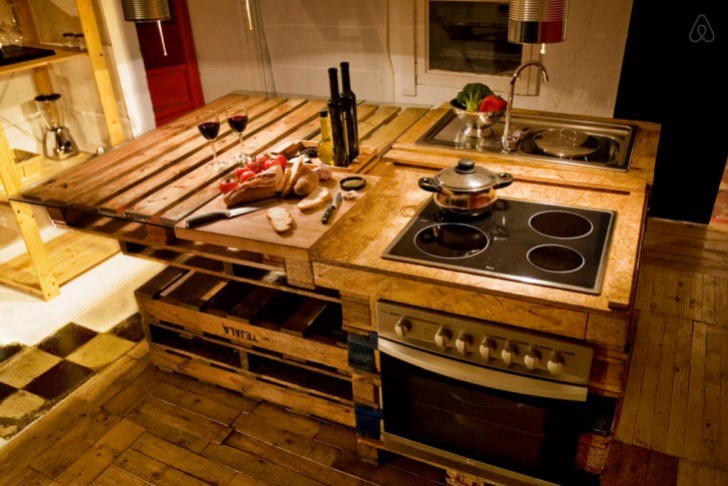 Advertisement
10. Even your four-legged friend can have its own comfortable and aesthetically pleasing cat or dog bed!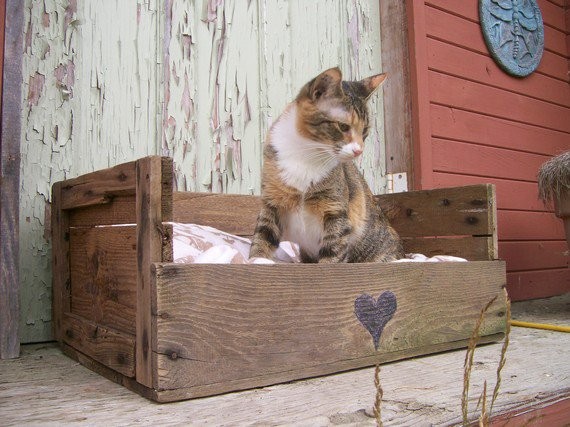 11. And if these images were not enough, here's something ambitious --- a swimming pool made with wooden pallets!