14 practical ways to upcycle plastic bottles and make amazing objects
From a large plastic bottle, create a practical container in which you can save or store objects.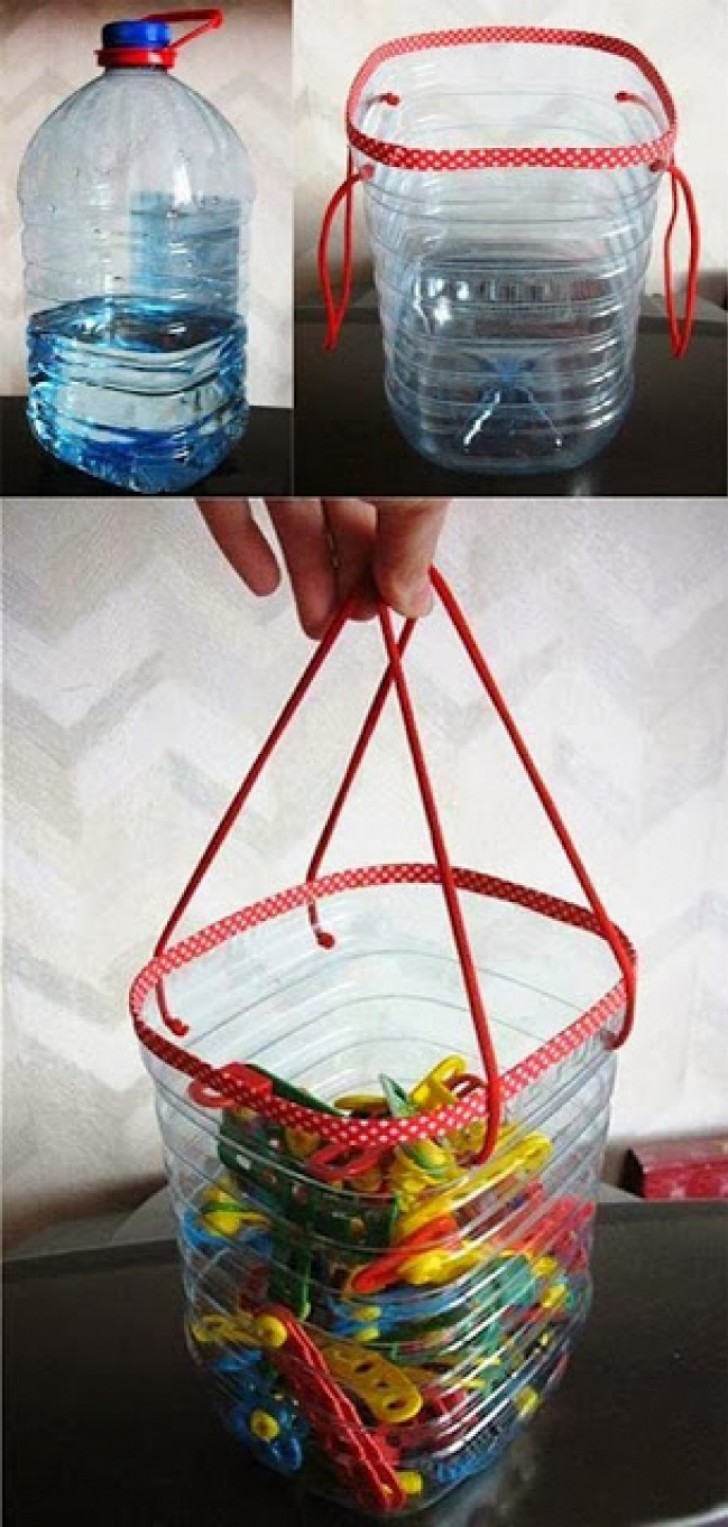 A tea infuser
Make colorful and cute objects with a thousand expressions!
You can also make convenient plant containers or vases.
Or place the top half of bottles over plants to protect fragile seedlings.
Make a DIY sprinkler
Or a mudguard
If you have expensive camera lenses, store and protect them this way!
And if you want to extend a sink faucet, here is a solution!
Also in the kitchen, a simple plastic bottle can be very useful. In fact, here is shown how to easily separate an egg yolk using a plastic bottle!
And here's how to make a small scoop
Here is how to protect your smartphone while cycling. You can easily do this by using the lower part of a plastic bottle.
And finally, if you love collecting, you can even build, with about 100 plastic bottles, a small boat!
Here is a very convenient smartphone holder to use while recharging.