23 photos of families in which fun and laughter are assured
There is a rule in this house --- No daughter can leave the house with more than 16 inches (40 cm) of bare leg showing!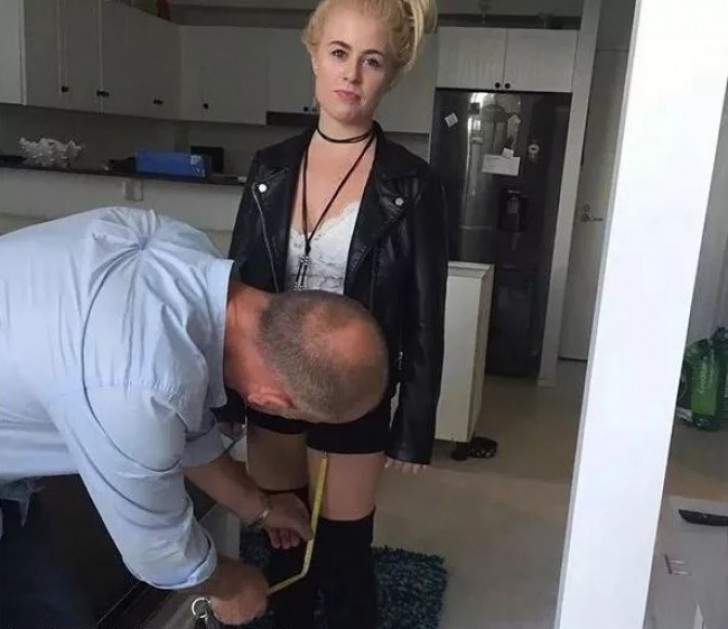 "We are single, clean and we are looking for a partner!" A family has come up with a nice way to match unpaired socks.
When you are two years old and you decide to get behind the wheel just because your father calls the police.
When your mother promises to make you a magnificent Carnival costume.
This family left it to their 30-year-old son to decorate the dinner table for Thanksgiving.
A daughter asked her mother to make her a nice bookmarker, and here's what her mother gave her!
This mother always keeps a picture of her son on a roller coaster ride on hand, to show everyone his face.
"The first day of school for our son ..."
This woman hates that the cats in the neighborhood come to urinate in her flowerbeds. Her son took this photo and threatened to send it to their neighboring cat owners if she did not prepare breakfast for him every day!
This son gave his mother a lifesize cardboard cutout of himself so that she would not miss him during his absence. It looks like she loves the idea!
When your child wants to play with water pistols and does not know how much you have trained over the years in war video games.
This child started crying when he found himself presented to Santa Claus. So everyone started crying to imitate him --- the best Christmas picture ever!
When mom and dad decide to imitate the photo of their young daughter.
This boy gave his brother a personalized Christmas present.
When a son visits his parents and his mother has already prepared his bed for him ... he is 27 years old.
This couple argued about who should decorate the Christmas tree! So, in the end, the two decided that each of them could decorate one half of the tree!
This child has fallen in love with a gentleman who plays the part of a lawyer in an advertisement. For this reason, the little boy's mother has organized a themed birthday party for him!
"Welcome home, Joe! You still owe me 5 dollars!" --- A brother's homecoming greeting ...
When you are the only single in the family and the only thing with the letter "E" that comes to mind is your own name.
A child has forgotten his favorite stuffed toy at his grandparents' house. In the meantime, he seems to have had many adventures!
This boy's mother was worried about her son's trip and his safety. Therefore, to reassure her --- he sent her this picture.
Make sure that your younger siblings can no longer play practical jokes or pranks on you --- freeze them!
When your daughter shows you her boyfriend for the first time ...