23 culinary fails that could happen to anyone of us
"Sorry, honey!"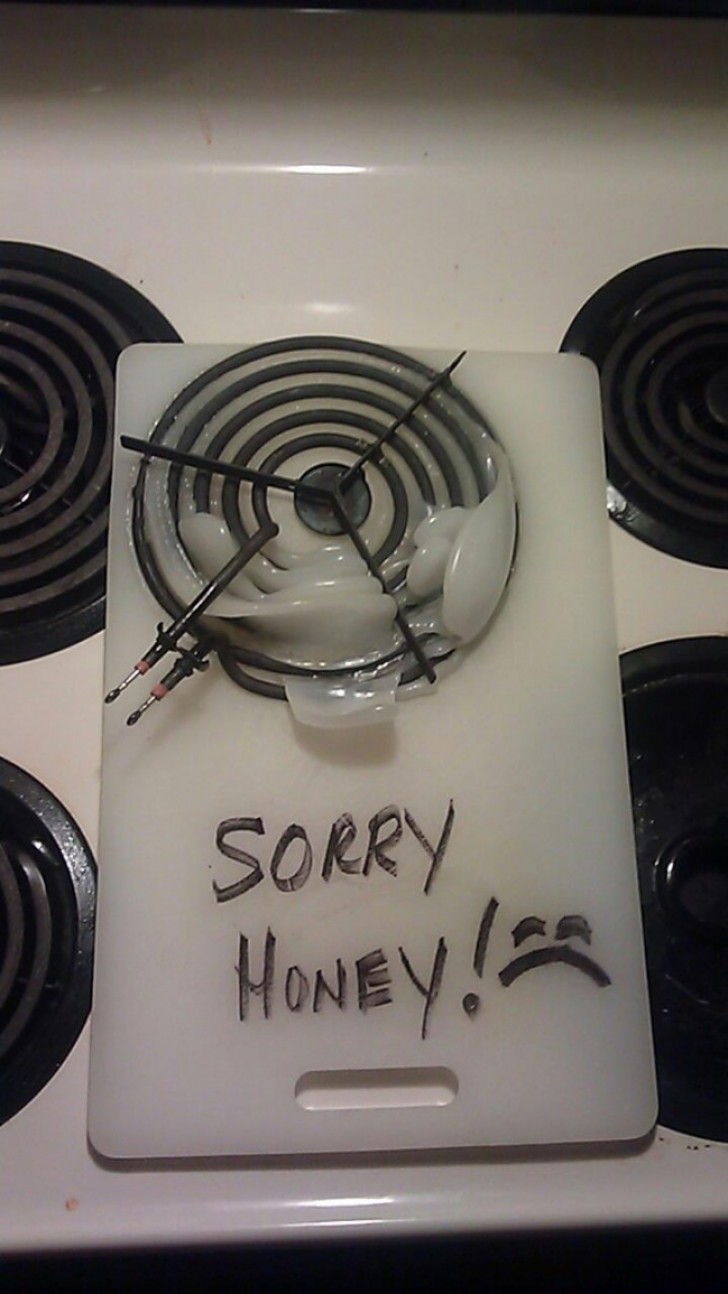 We are almost sure that it was not the fault of the cookie cutter.
They were supposed to be smiling faces, and instead ...
What happened exactly ... is hard to say.
When your meal looks like a chemistry experiment!
Even using a bread machine (which kneads, leavens and bakes the bread) the result is not always guaranteed.
This birthday cake turned out very badly ...
"Do you want to eat meee ...?"
The pressure cooker blows its top again!
When your delicious recipe turns into a nightmare ...
If it were not for those eyes a little bit too far apart ...
"I had asked my husband to peel half of the potatoes ..."
Bad luck hounds those who cannot cook!
The fish is ready and cut ... but so is the chopping board!
When you want to prepare a nice dinner for your children ...
In emergency cases ...
Roasted spaghetti.
And what about you? Have you ever used a wire clothes hanger to cook shish kebabs?!
Never forget that a microwave oven heats up very, very fast.
Wow, what a beautiful snowman ...
This is why plastic is not recommended in the kitchen ...
Even desserts can take on a terrifying appearance.
The pizza is ready!