When the expectation does not coincide with reality! Here are the 15 most entertaining culinary disasters of all time!
A tribute to their pet cat.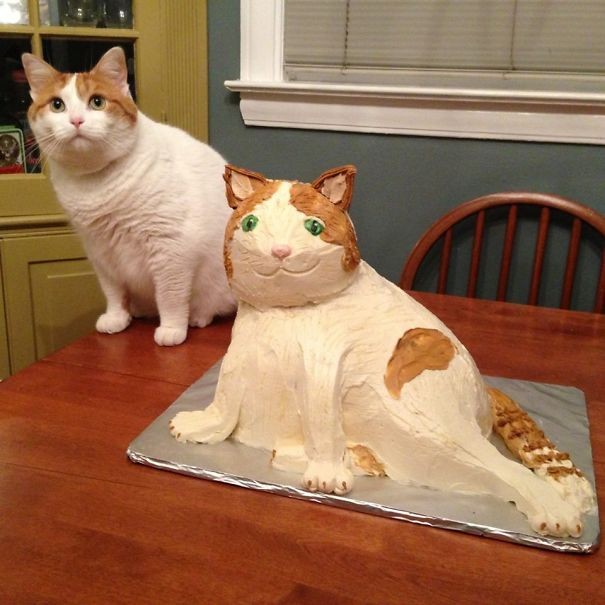 Croissants for breakfast ... Well, almost.
Poor smurf cupcake!
The arduous judgment is left to you ...
How to turn cute little bear cubs into something horrible.
The result is not even remotely similar to the expectation.
A simple dish like baked potatoes can turn into a tragedy when you do not have any cooking skills ...
A small change in the program ...
Santa Claus has a decidedly disturbing look!
The end result is still nice, no?!
It was almost a success ...
Here you have to practice a lot ...
This time the cake is dedicated to their pet dog.
Even scarier than the original!
They do not exactly inspire you to feel happy ...