20 people who requested a specific haircut and their hairdresser understood them on the fly!
I would like a scaled styled haircut that recalls the shape of stalactites ...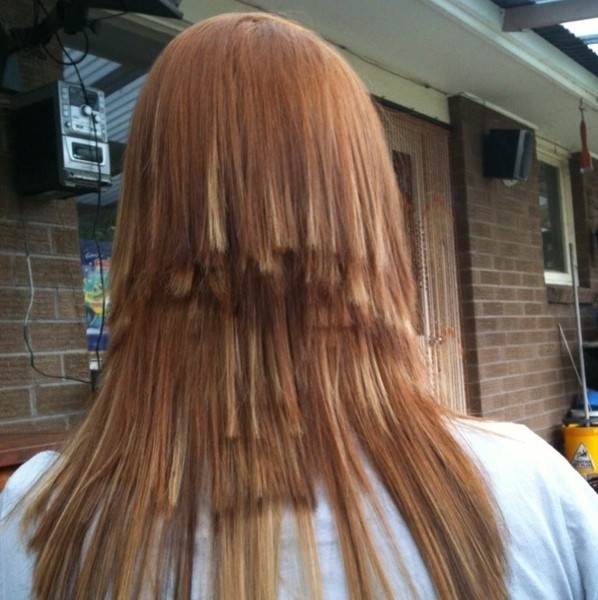 I would like the others to look at me as if I were a superhero!
Hairdresser, have you ever seen the film "Ice Age"?
Customer: "I LOVE Lego!" Hairdresser: "No need to say anything else!"
I would like something that resembles the rings of Saturn ...
"Hairdresser, I am undecided, I would like something like a nice emoticon ..." --- "Ok, here you are!"
Doesn't this bring to mind the test page printout that you do when installing new ink cartridges?
I earn my living by the power of my intellect --- I would like something that refers to this.
Can a zebra pattern be reproduced on the face?
I have a passion for the graphics of the '90s video games ...
I need a hairstyle that impresses both those in front of me and those who look at me from behind.
I was born under the sign of Aries ...
Can you turn my head into a strawberry?
I'm bipolar and I would like to make it clear to everyone.
Isn't this similar to the effect that is created when you pour milk into coffee and the colors start to mix gradually?
I would like a haircut that makes it easier for my parents to understand that I no longer feel like a child.
Listen, I love basketball more than anything ...
I would like a hairstyle that is suitable for going to the movies with my friends.
Would it be possible to create something like a third eyebrow?