These absurd cooking failures will make you feel like a chef!
Before browsing through this photo gallery, we want to give you some advice! If you have guests for dinner and you are not a chef, never make the mistake of preparing something you have never made before, even if it is just some simple cookies.
Start with the least complicated recipes and rely on those who can show you all the steps of the preparation, so as to minimize the risk of failure and creating "culinary monsters" that can certainly be funny, but certainly do not make a good impression!
One last thing --- believe in yourself but do not start out with expectations that are too high ... Otherwise, take a look at what you risk creating!
1. Heart-shaped bacon slices ... more or less!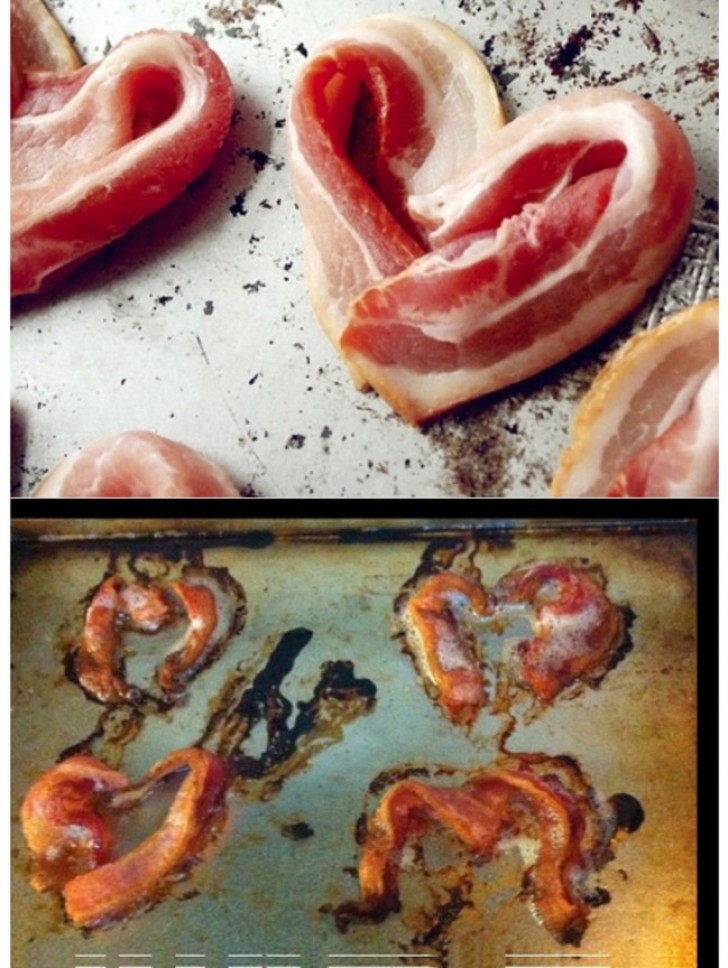 Double failure for these Oreo-based creations.
Pizza with salami. Cooking time: 300 minutes?
Meatloaf train ... Almost the same!
This is not a real failure --- it is only a readjustment of a recipe that you are already able to make!
It's okay to make do with what you have but ...
At least the animal species is recognizable... Or maybe not?
Santa Claus version of strawberries and cream --- maybe they should have been kept in the refrigerator?!
A rare example of what used to be a cup of coffee.
Which cooking method is hidden behind this masterpiece?
Certain culinary projects, require certain manual skills ...
Cooked Nutella bananas ... This dessert looks really good!
Few things are simpler than cooking a frozen pizza, and yet ...
Many flower-shaped cookies that suddenly become one.
Ok, this was a really complex challenge!
Don't worry! Pancakes are always good!
When cooking a plate of spaghetti, you must always have a fire extinguisher on hand.
Rainbow cupcakes --- well, at least the colors are the same!
Certain materials cannot be put in direct contact with an open flame ...
It's up to you to establish the degree of similarity!
At least the length of the hot dogs could have been adjusted a little better!
A tail and four legs --- well, these elements are there!
Save the salvable!
First time dealing with muffins?
Something went terribly wrong here ...
When you let yourself be overcome by laziness halfway through ...
Spaghetti with tomato sauce served in a beer glass!? ... No comment!
In the end ... if it is at least edible!