17 naughty pets who were caught red handed while stealing their masters' food
1. The egg thief! That dish will not be the same now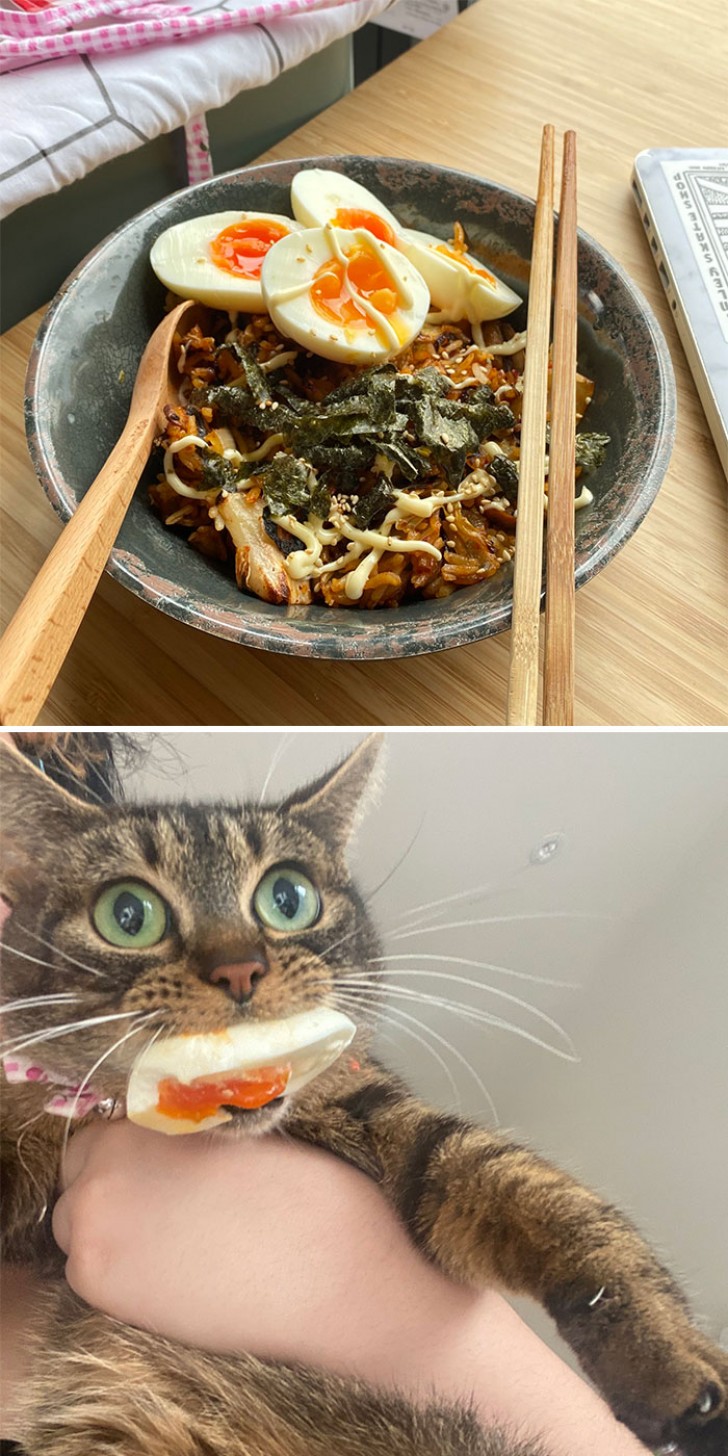 2. You can't be distracted for a moment or your muffin will be swiped!
3. "Ready to steal my pear slices. Then when he gets it he doesn't even eat it ..."
4. "Mmmh...cauliflower!"
5. "If you look closely, will you notice my cat's paw trying to steal something ... or get squashed?"
6. "I bought these giant pumpkins and this morning I woke up to find him eating them. He's not afraid of me or my large dog."
7. Now I can't eat even a piece of pizza in peace!
8. "I was just trying to have breakfast in peace ..."
9. Get your paws off my Pringles!
10. "The cat just stole my lunch"
11. "It looks like a painting, but it's actually our cat Cookie trying to get hold of the Parmesan!"
12. "I was trying to have a bite to eat when my son distracted me ... meanwhile the cat threw the food off the table and the dog stole it"
13. That's not for you!
14. Caught red-handed!
15. Spaghetti? Mmm delicious!"
16. "Hey! That rabbit stole my biscuit!"
17. She doesn't seem the slightest bit repentant about this...