Absurd objects found at a flea market --- which one for you is irresistible?
1. I do not know what you will do with it, but it is impressive.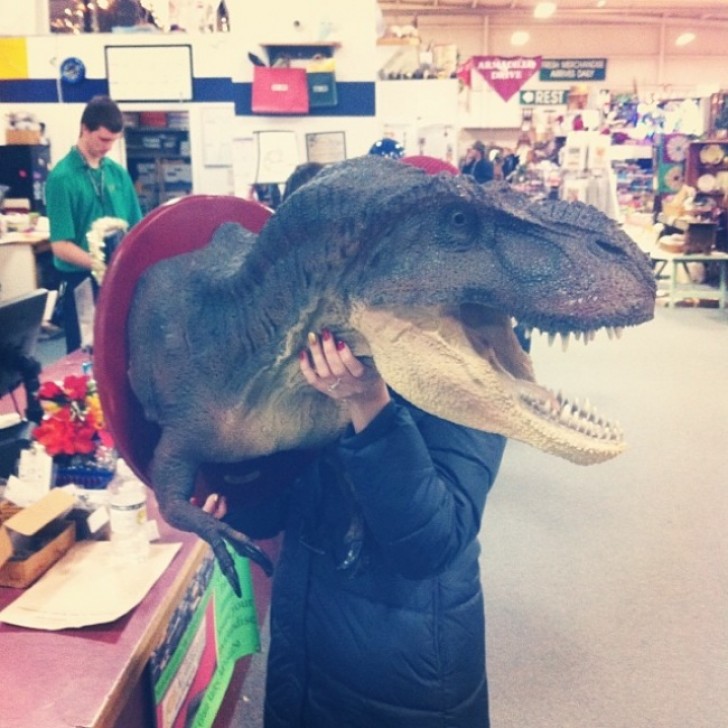 2. Buy a leather wallet for 25 cents (which was already a bargain), and then find $100 inside it!
3. "I went to the flea market to buy a poster, I came back home with a 50 cents Wurlitzer organ!"
4. "Forget everything that you know about ties. I found this gorgeous feather tie at a flea market."
5. You will not be stylish, but you will be funny ...
6. "I found this painting at a flea market that dramatically resembles me!"
7. "The best 2 dollars I have ever spent in my life! This is why I love flea markets!"
8. A sperm bank?
9. "I found Smeagol's lifesize cardboard cutout standup at a second-hand market! I live with two people, let the games begin!"
10. These, yes! --- are what we mean by educational toys!
11. Whatever its function, I'll buy it!
12. Hand underpants. Why not?
13. He could not help buying it!
14. "A small work of art made with six one-dollar bills and I paid only 50 cents."
15. "Without a doubt, the best purchase ever made at a flea market!"
16. The right candelabra for a romantic dinner ...
17. Ready to party!
18. I found the perfect pictures for my bathroom! They cost only a dollar each.
19. This brings to mind many questions ...
20. At only 99 cents, how can you not buy it?
21. An old-lady mask
22. "I heard that a secondhand shop had received some wedding dresses from a boutique and on the price tag for this dress was written $2, 260,18 USD (£1595 GBP) pounds). But I bought it for 25 pounds, and it fits me perfectly!"
23. ?????
24. Impossible not to buy it!
25. Because you can steal money, but you can't steal class...
26. He has found himself!
27. To relax after working many hours ...