They attempt to create a Christmas photo shoot with their dog but its expression says it all ...
A Husky dog named Anuko has become popular on Instagram for a very specific reason. In fact, those who follow Anuko know that he is sweet and playful, but what makes him unique is that Anuko never shows his emotions.
The reason is not characteristic, but simply due to the peculiarity of his facial markings, which make Anuko appear to be perennially serious, if not actually sulky or angry!
As you can see in this photo, Anuko appears with his naturally serious look. On the occasion of the Christmas holidays, his owner wanted to make Anuko the protagonist of a photo shoot.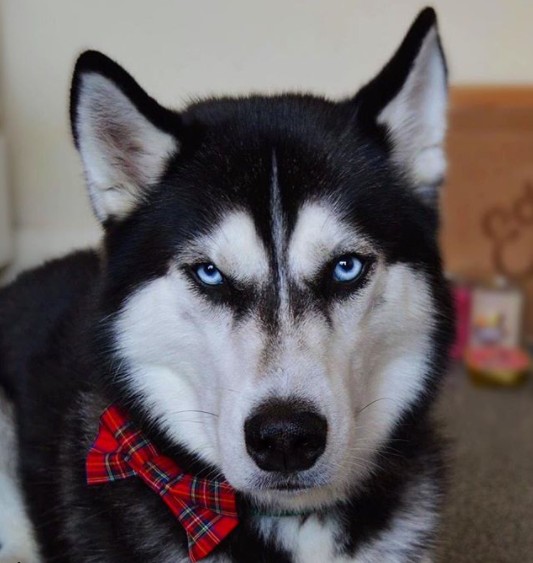 In this image, Anuko, as we can see is not particularly enthusiastic about the photo shoot ...
Even if it is Christmas, apparently Anuko still does not seem to see any reason to change his behavior ...
And even less when they tried to bribe him with a cookie!
Anuko is a dog that knows how to stand his ground and has no intention of losing his reputation by pretending to enjoy wearing a scarf and a pair of fake deer horns!